At Insureberry Insurance Agency, we understand the unique set of risks faced by farm and ranch operations. Contact our expert consultants today for a breakdown of how we can help protect you.

Finding the Best Farm and Ranch Insurance
Allow us to tailor specialized insurance protection, unique to your business needs. Insureberry provides reliable Farm and Ranch coverage for hazards faced by the industry and our policies have you covered for damage and loss on farms to ranches.
With years of experience, our expert agents continue to keep farm and ranch owners happy across Texas and Oklahoma.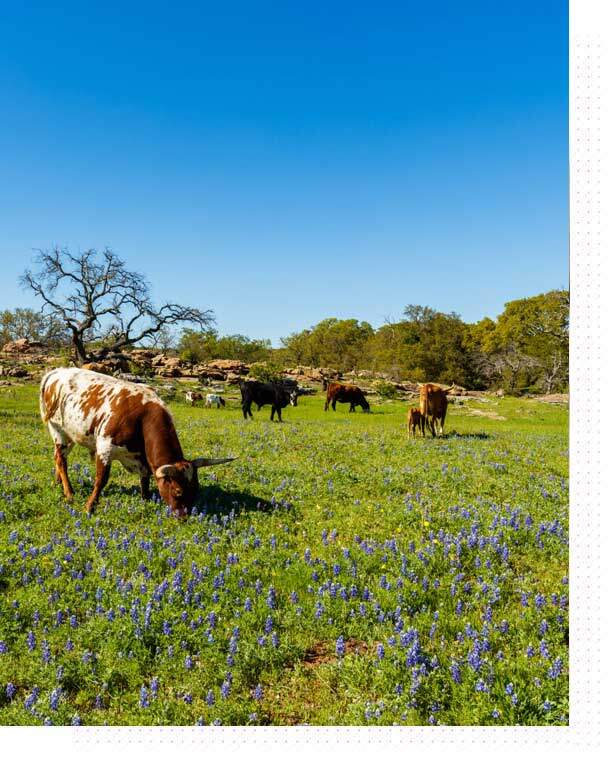 Insureberry Insurance and our parent company, Ag Workers, have insured agriculturalists since 1948, meaning we are one of the most experienced agricultural insurance providers in the country. Our extensive client base ranges from grain operations to cattle ranches and has been built on trust from the first day of operation. Speak with our well-informed agents to create your perfect policy today.
The Types of Farms and Ranches We Cover
Cattle ranches
Dairy farms
Equine farms
Poultry farms
Livestock farms


Agritourism
Grain operations
Fruit and vegetables
Hay and forage
Orchards and vineyards
Insureberry Farm and Ranch Insurance
Your farms and ranches are complex operations that require a complex policy to match. At Insureberry Insurance Agency, we are experienced at insuring agricultural-related accounts and can tailor suitable coverage for every one of our customers. It's important to us that our valued customers understand the types of loss their policy covers and to work together to guarantee you have the correct level of protection. For further clarifications on the farm and ranch insurance options we have available, contact our team who are always here to help. There's no inquiry too small for us to answer and no project too big to take on.