Ready to join Insureberry?
If you don't see a role that fits, check back to stay up-to-date on our current openings!
Our company has thrived because we value our employees and customers, making their well-being a priority.
We are a tightly-knit team that encourages each other to do their very best. From processers to agents and managers, we believe work should be fun!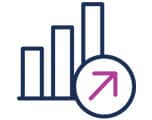 We opened two new offices in 2020, and we look forward to expanding our company and the Insureberry team in the years to come.
Employees are from all walks of life, and we understand that. Our culture fosters open communication, engagement, and growth strengthening our work teams and allowing everyone's voice to be heard.
At the heart of our organization is our customers, and we take pride in providing them with world-class customer service.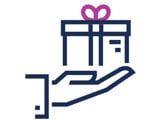 We value our team, and it shows through our competitive benefits. From our 401(k) plans to our financial wellness program, SmartDollar, we offer multiple ways to keep our employee's futures secure. 
5500 Lower Birdville Rd Haltom City, TX 76117
3204 Longmire Dr College Station, TX 77845
4412 74th St D102 Lubbock, TX 79424
Interested in joining the Insureberry team?
Join our team and help us build the new, better way to find and buy insurance.