Best Honeymoon Destinations in the United States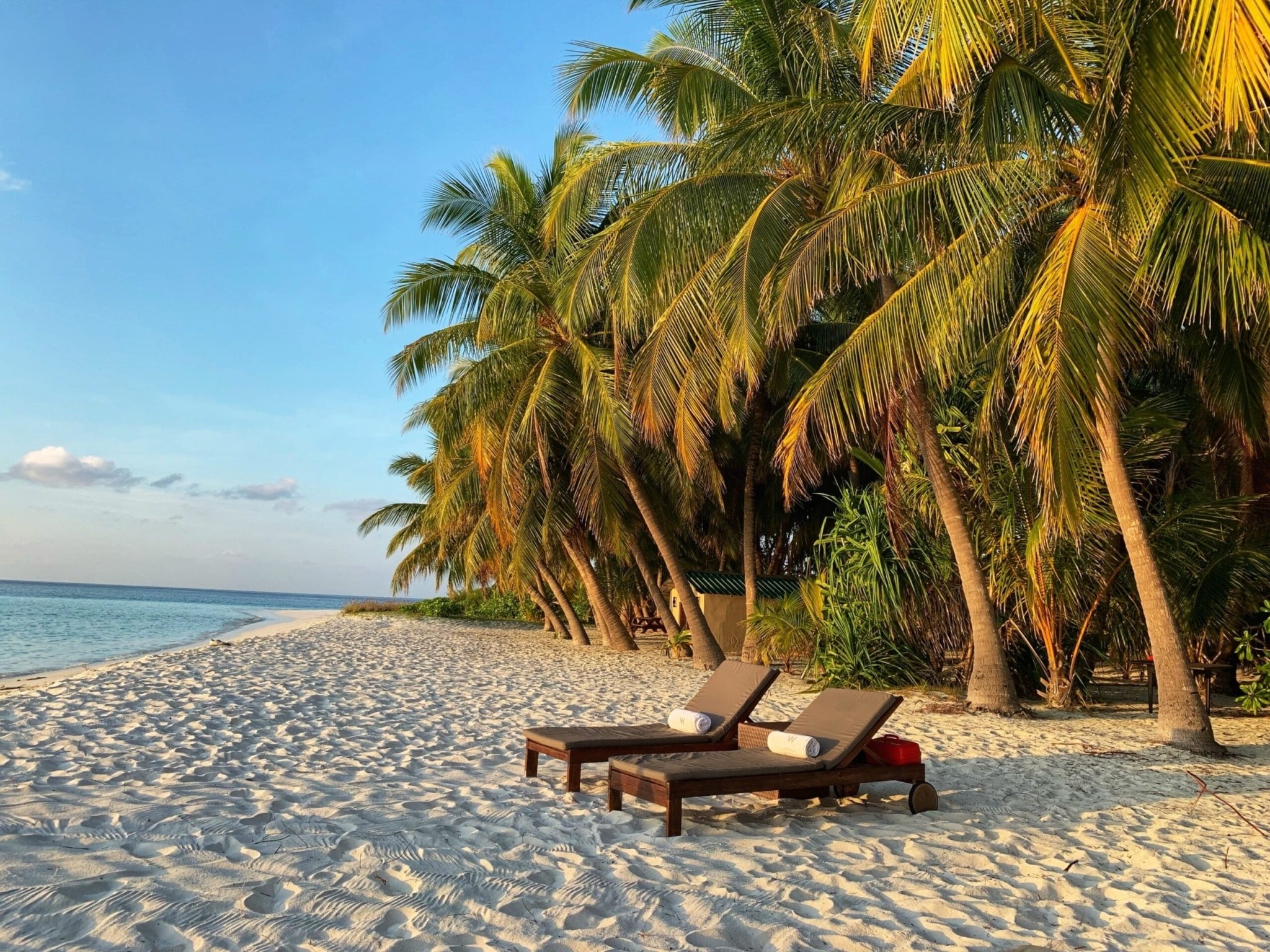 You've just gotten married, and now you are ready to jet off for some quality time with your new partner. But the question is, where in the world should you go? The options are nearly endless, based on budget and personal preference.
But thankfully, when it comes to honeymoon destinations within the United States, there are many unique locations that all couples will enjoy.
Here are some of the best honeymoon destinations in America, from gorgeous scenic views to vibrant city life.
Beachy Retreats
If you want to spend your honeymoon relaxing in the sun and the surf, look no further than these beach-side locales! Bury your toes in the sand, order a piña colada, and unwind with the sound of waves lapping at the shore.
1. Key West, Florida
An ideal mixture of sunny fun and historical locations, Key West, is a great place for a honeymoon. Choose from various beaches, go snorkeling or paddleboarding, and stroll along the sand with your partner.
Key West also has a great selection of restaurants and shopping locations, not to mention the many Instagram-able sights. Stay at a boutique hotel or a lavish resort, depending on your budget.
2. Laguna Beach, California
One of the most picturesque locations for a beachy honeymoon, Laguna Beach is located about two hours south of Los Angeles in beautiful Orange County. With a mix of sunny vistas and crashing waves, it's an ideal spot for a getaway.
Visit art galleries and museums, browse through boutiques and local shops, and sample the fresh fish and seafood at one of the many restaurants that dot the area.
3. Monterey County, California
From Big Sur to the Carmel Valley, this strip of California's central coast is a gorgeous destination for newlyweds. Bask in the sun, go whale watching in the Bay, or hike through Big Sur's redwood forest trails—Monterey has it all!
For the foodies, Monterey is also home to hundreds of vineyards, offering tours and tastings. Pair local wine with fresh seafood straight from the Bay, including abalone and oysters.
4. Palm Beach, Florida
Take advantage of the beautiful beaches and fine dining that Palm Beach has to offer for optimal post-wedding relaxation. You can stay at one of several magnificent resorts with access to private beaches or enjoy a unique boutique hotel experience.
5. Puerto Rico
If you are looking for a beachy trip to the Caribbean without the hassle of international travel, look no further than the US territory of Puerto Rico! Located east of the Dominican Republic, a honeymoon in Puerto Rico has the feeling of affordable luxury.
Explore the historical side of the island by touring Old San Juan or hop between the smaller periphery islands of Culebra and Vieques. From rainforests to coastlines, Puerto Rico offers it all to honeymooning couples.
6. The Hawaiian Islands
One of the most popular honeymoon destinations, it's no wonder that the Hawaiian Islands continue to be on newlyweds' bucket lists. Choose from the four main islands for your tropical getaway, or island-hop between Kauai, Maui, Oahu, and the Big Island.
The Hawaiian Islands have something to offer everyone, from surfing and volcano hikes to wine tastings and helicopter tours. Experience the local cultures and enjoy the incredible food while you relax and let your worries melt away.
Cityscape Getaways
If you dream of skyscrapers, city lights, and exploring metropolises, then a city destination might be perfect for your honeymoon! Read on for some of the best city getaways for honeymooners.
1. Boston, Massachusetts
Explore one of the most dazzlingly historic locations on the Eastern Seaboard. Boston is home to gorgeous architecture, fascinating backstories, and incredible eateries. Wander cobblestone streets full of Revolutionary War history.
2. Chicago, Illinois
Visit the shores of Lake Michigan and experience the vibrancy of Chicago. Be sure to enjoy the famous deep-dish pizza, take in the architecture, and snap some cute couple photos while you are there! Sports fans can even visit Wrigley Field and catch a game!
3. Las Vegas, Nevada
Though known for its gambling and casinos, Las Vegas has so much more to offer couples besides that. The top-notch restaurants and variety of shows, concerts, and events make Las Vegas an exciting destination for honeymooners.
Adventurous partners can even enjoy the Nevadan desert outside the city with ATV trips, hiking, and desert gardens. Famed for the arid heat, visitors in the spring and fall can take advantage of more temperate weather in the area.
4. Los Angeles, California
For anyone who cannot decide between a honeymoon in the city, nature, or on the beach, Los Angeles has all three. Explore LA's incredible history, from the gold rush to the film industry, and enjoy the wide variety of restaurants and cafes throughout the city.
5. New Orleans, Louisiana
A dazzling mixture of history, architecture, ghost stories, and partying, New Orleans is the place for a couple who doesn't want to rest. There is always something to do in the city, including food and fun in the Garden District, French Quarter, and Bourbon Street.
6. New York City, New York
The city that never sleeps is a classic honeymoon destination, and for a good reason. Couples have an almost endless variety of activities, restaurants, and sights to choose between.
From carriage rides through Central Park to shows on Broadway, New York City has something for everyone. Foodies, museum lovers, theatergoers, and architecture enthusiasts will all enjoy their days wandering the streets of NYC.
7. San Francisco, California
A top destination full of allure and enchantment, San Francisco is a honeymoon haven. Explore the steep and winding streets, wander through the parks and green spaces, and take in the incredible architecture together.
For history buffs, a visit to Alcatraz Island or a stroll through Chinatown is a must. You can even rent a car and spend a day in the nearby Muir Woods or Port Reyes for a change of scenery.
8. Santa Fe, New Mexico
Immerse yourselves in the colorful history of New Mexico's capital city, Santa Fe. An all-adobe city, this gorgeous destination is nestled among mountains and canyons, offering a variety of outdoor activities and hiking trails.
Try some delicious local cuisine, wander the streets of the old city, and take in the famous art scene via the many galleries that line central Canyon Road.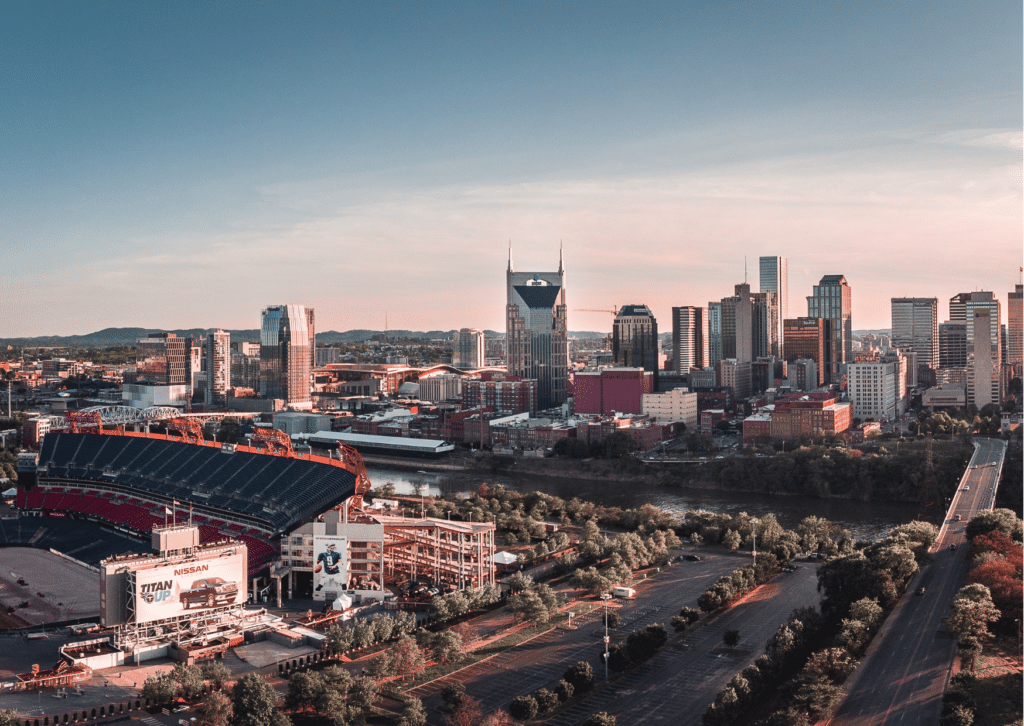 Old World Romance
For couples who crave that feeling of elegance and romantic evenings, consider some of the following idyllic locations for your honeymoon.
1. Asheville, North Carolina
At the edge of North Carolina and Tennessee's shared Great Smoky Mountains National Park, Asheville is a hidden gem with both city life and country getaway options.
Enjoy the fantastic art and food scenes that Asheville has to offer, but don't forget to venture out of the city, too. Hiking and white-water rafting will keep you on your toes, and catching a sunset at one of the many viewpoints will leave you with goosebumps!
2. Catalina Island, California
Channel the feeling of Mediterranean splendor without leaving the country by booking your honeymoon on small Catalina Island, off the coast of Southern California. It's long been a holiday destination for Hollywood stars, including Marilyn Monroe.
With amazing restaurants, adorable cottages, and surrounded by incredibly blue waters, you too will feel like a star on Catalina Island.
3. Nantucket, Massachusetts
Right off the coast of Cape Cod, retreat to this classic destination and enjoy the small-town feel paired with stunning beaches. Couples can rent bicycles to explore the island, try the fresh lobster and clams, or visit one of Nantucket's three lighthouses.
4. Napa, California
For wine lovers, Napa is the ideal honeymoon getaway. Sample local offerings from the many vineyards, pamper yourself and your partner at luxurious spas and enjoy food from top-rated restaurants with a view.
5. Nashville, Tennessee
If you love live music, Nashville is the place for you. And while it has a reputation of being the Mecca of country music, you can find events and concerts for all different genres. On top of musical offerings, Nashville's fine dining is incredible and encompasses a variety of cuisines.
6. Niagara Falls, New York
Straddling the border between Canada and the United States, Niagara Falls has long been a romantic destination for honeymooners. Even if you don't bring your passport along for a day trip to the Canadian side of the falls, you will still enjoy the views.
From an old fort to hiking trails, boat rides, and the Cave of the Winds tour that will leave you in awe and soaked from the spray, even the New York side of Niagara Falls is an incredible experience. Try to pick up some Canadian maple syrup while you're there!
7. Savannah, Georgia
Think romance and relaxation when considering a Savannah honeymoon. Savannah brings some old-world class to your getaway with incredible architecture and landscaping, an ideal destination for food lovers and museumgoers.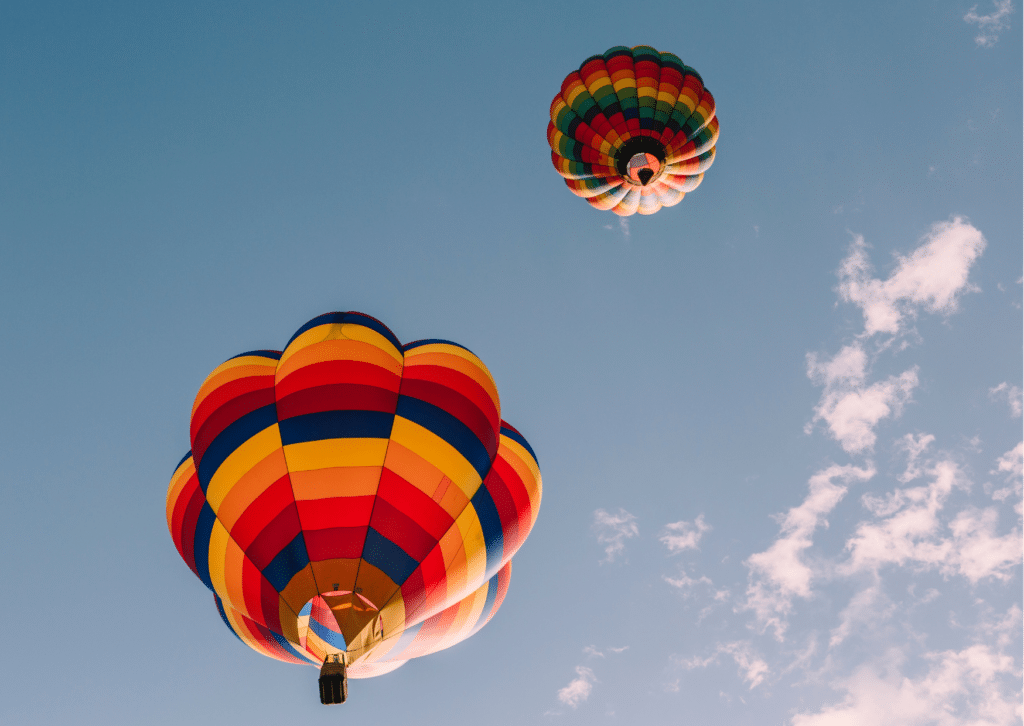 Outdoor Explorations
For the more adventurous couples who want to enjoy an active honeymoon, many locations across the United States offer various outdoor activities. From hiking to skiing, here are some of the top adventure honeymoon spots.
1. Aspen, Colorado
Aspen is a great place for outdoorsy couples whether you plan to honeymoon in the winter or summer. With skiing during the snowy months and hiking in the sunshine, there's something for every season.
For an aerial adventure, book a hot air balloon ride over the stately Rocky Mountains and toast to your new marriage from the clouds. Alternatively, take a gondola ride up Aspen Mountain to experience all its natural splendors.
2. Jackson, Wyoming
For an exciting retreat into the mountains and forests of Wyoming, couples can spend hours hiking the area around Jackson Hole. Enjoy the natural minerals of the Granite Hot Springs or try your hand at horseback riding across the prairie landscape.
3. Lake Tahoe, California
Known for jagged mountain peaks and crystalline waters, Lake Tahoe is the ultimate adventure honeymoon destination. Take a boat out on the lake, hike the surrounding slopes, and come back in time for a gourmet dinner at one of the many restaurants.
4. Sedona, Arizona
Prepare to have your breath taken away by the raw beauty of Sedona. Nestled into the gorgeous Arizona landscape, hikers can enjoy two of the most popular local hikes—Cathedral Rock and Devil's Bridge, both averaging around 4 miles.
Take a Jeep tour of the gorgeous landscapes and spend the day getting to know Arizona off the beaten path. Top it all off with a visit to one of the small local wineries, and unwind with a yoga retreat at one of the spas there.
5. Tacoma, Washington
Only about 40 minutes outside of Seattle, Tacoma is a perfect base to explore the wilds of Washington state. Hike Mount Rainier's 14,411- foot expanse or explore the dense forests of Pierce County before visiting a craft distillery for a tasting.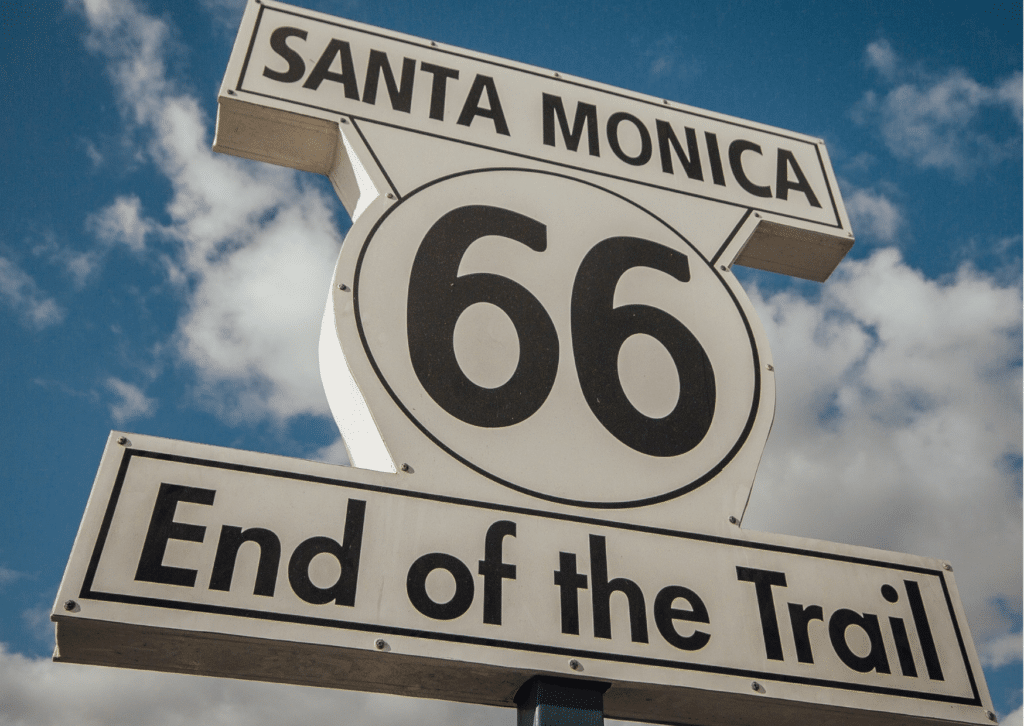 Road Trip Ready
You are all packed for the honeymoon, but you don't want to stay put in just one location. What can you do? It's time to take a road trip! Here are some routes to consider for a honeymoon on wheels.
1. Blue Ridge Parkway, Virginia to North Carolina
Take in the scenery and vistas as you drive! Plus, there are quite a few wineries, breweries, and local restaurants for when you need to take a break from being behind the wheel.
2. Pacific Coast Highway, California
Enjoy stunning coastline as you travel from San Francisco to San Diego. Dipping between beaches and cliffsides, this scenic highway is a favorite for road trippers.
3. Route 1, New York to Florida
Experience the allure and charm of the East Coast from your car. You can select bits of Route 1 to drive, or for an even longer trip, complete the entire thing!
4. Route 66, Illinois to California
The original cross-country highway trip, Route 66, is a historic must for lovers of road trips. Stop off at some of the many flea markets or old west sites, and enjoy this slice of old America.
From beachy retreats to scenic road trips, the options for honeymoons are endless. But hopefully, with this list of great travel destinations, you and your new partner can find the perfect honeymoon location.
For more helpful tips for couples, check out our ultimate wedding checklist!