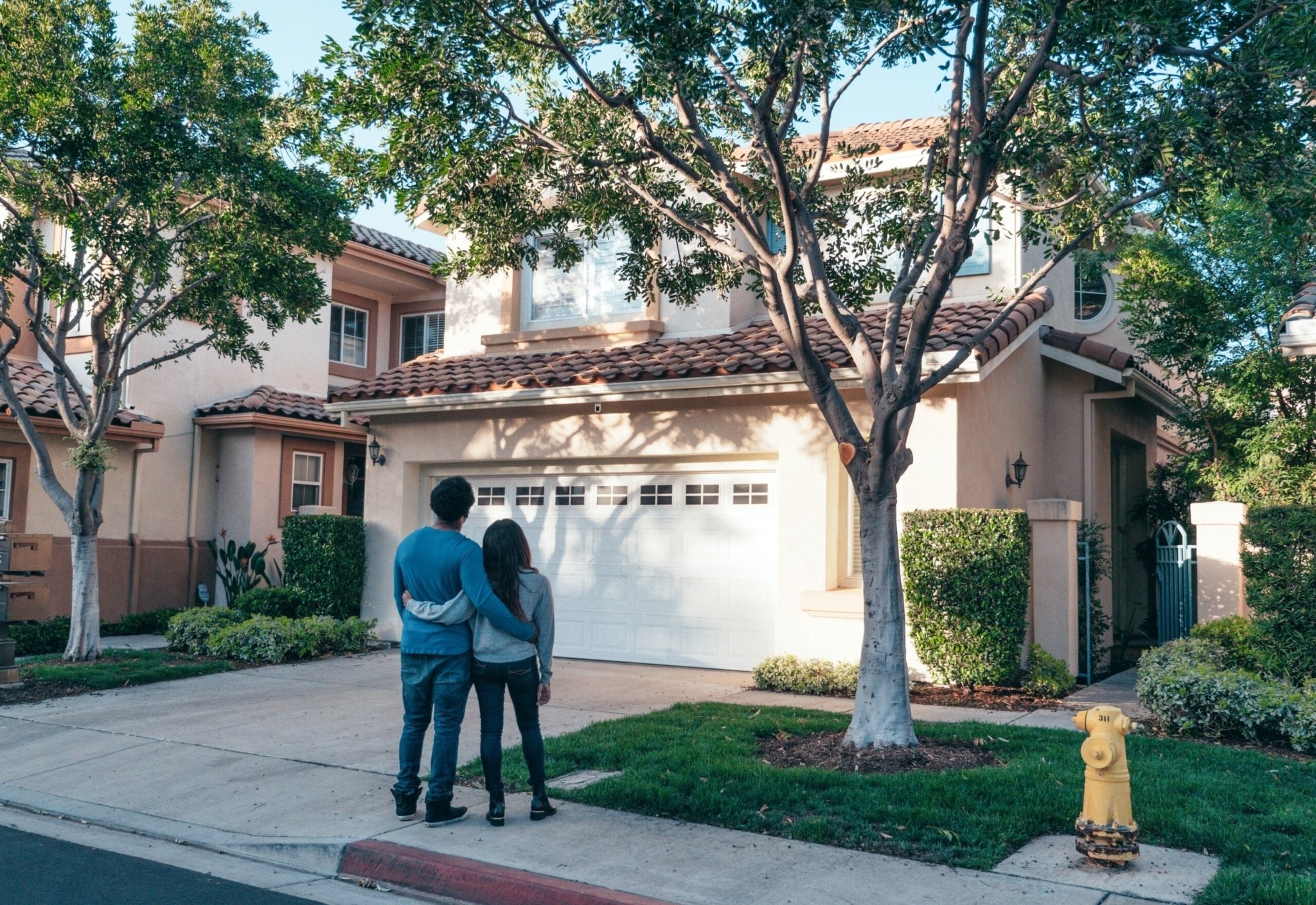 Owning a new home brings about excitement and a wide array of new responsibilities.
And the list of things you suddenly need to accomplish might seem daunting, but by following a step-by-step checklist, you can lessen your stress and ensure success.
Read on for your new home to-do list!
1. Figure Out Your Priorities
It's important to take things one step at a time when settling into your new home. Because you will suddenly be faced with various tasks, you need to figure out your immediate priorities and make a list summarizing them.
Make sure to determine a timetable for each task based on the height of priority—things to be completed during the first week, month, or six months. This will ensure that you don't become overwhelmed or lost in what you need to get done!
2. Add Security
One of the first things to do when you move into a new home is to secure your surroundings. Keeping your doors and windows locked at all times is the best way to be safe, but you should also implement some additional security measures.
Add door and window alarms to enhance your home security. They don't have to be expensive, as even a small alarm can deter an intruder. The most common alarms are motion monitors that sound if a window is opened or a door is jimmied.
If you want to enhance your security even further, consider an entire automated home system. Many companies can install a smart security system that will guard your house around the clock and allow you to control it directly from your smartphone.
From biometric door locks, recording doorbells, and indoor/outdoor security cameras, the options are varied. Experts recommend that you look into installing further security measures of some kind as soon as moving into a new home.
3. Change the Locks
Because you never know who could have obtained a copy of the house keys before you moved in, it's best to change the locks as soon as you take possession of your new home. You can find new door locks at the hardware store and get key copies cut too for all your family members!
4. Keep a Journal
Compiling a homeowner's journal is a great way to keep track of all the important documents that come with your new home. Get a ring binder and store your insurance papers, receipts for repairs, and appliance instructions safely inside.
5. Check the Detectors
Once you get into your new home, make sure to locate all smoke and carbon monoxide detectors on the property and ensure they are in working order. Test these units and replace the batteries regularly for everyone's safety.
Smoke detectors need to be tested every month, with batteries being replaced once a year at the very least. After ten years of service, these detectors need to be replaced entirely. Check the "replace by" sticker date, and if you can't find it, replace the unit now!
6. Inspect All the Spaces
Grab a flashlight and go exploring in your home. It's important to inspect the areas of your house that you may not go to frequently, including the attic, crawlspaces, and any foundation areas. It's good to familiarize yourself with each corner of your home.
Look around for damage or leaks, evidence of bugs, or mold growth. You should make notes of any issues and take photos to keep track of it. Make sure to check your crawl spaces for vapor barriers, and if they are missing, you can easily install new ones.
7. Find the Mains
Knowing where your main shutoff valves are located is essential in emergencies that might require the utilities to be turned off. Explore your house and find the mains, including water, gas, and electrical, and ensure you know how to turn them all off.
8. Locate the Electrical Panel
Usually, you can locate the main electrical panel in your new house's utility room, basement, or garage. This is important to know in case you need to reset the breakers after a storm or electrical blackout.
9. Clear Out Lint
Because your dryer's efficiency is greatly reduced by a build-up of lint in the screen or dryer duct, it is essential to clean it out ASAP. Whether your dryer is gas or electric, clean off the lint screen after every load.
Once a year, you should clean out the entire dryer exhaust duct with a vacuum and remove the remaining lint that could clog the pipes. You will notice a difference in your energy bill and reduce the likelihood of fires caused by lint blockages.
10. Clean the Coils
Refrigerator coils are sometimes overlooked by new homeowners busy with moving in and settling into the house. However, you should dedicate some time to cleaning your refrigerator coils to allow for the best cooling efficiency possible.
When refrigerator coils become jammed with dust, hair, or other household debris, it severely impacts the compressor's ability to function, and the efficiency of your fridge is lowered. By cleaning the coils, you will improve the refrigerator's life span and cooling.
11. Clean Out Condensers and Evaporators
If your house has air conditioning installed inside, you should take some time and clean out the cooling system to make sure you stay comfortable all summer long.
First, cut off the power to your A/C unit. Then, you can vacuum the condenser fins and clear away any shrubs that have infringed on the outside vents. Inside the house, replace the A/C filters, vacuum the unit's interior, and clean out the condensation trap.
12. Replace the Filters
Refresh your entire furnace system by replacing old filters as soon as you move in and buy extras for later on. You should replace the filters every three months, depending on usage levels.
13. Empty the Gutters
One of the most immediate problems you should handle when moving in is clearing out the gutters. Clogged gutters allow water to pool and do not divert the runoff safely away from the house and foundation, so empty them right away!
14. Test Your Sump Pump
If your new home comes equipped with a sump pump, it is crucial to test the system before any heavy rainfalls occur. Carefully pour water into your sump pump and make sure it kicks on. Additionally, check the backup sump system for effective water removal.
15. Fertilize or Plant New Grass
Make sure your yard is a haven of green by fertilizing your lawn or planting new grass early on. If you have moved in during the fall or winter, you will likely need to wait until spring or early summer to do so, but preparing for extensive yard work is a good idea.
Give yourself the gift of a lovely, green lawn by fertilizing heavily in the spring with natural enrichers or weed-blocking fertilizers. If you have any bald patches in the yard, you can lay new sod in the spring to enhance your property's greenery!
16. Get a Safe
Secure your important documents and any valuables by investing in a fireproof and water-resistant safe. These units can either be placed under the bed or in a closet and are useful for storing items you want to keep secure.
17. Hide a Key
If your new house does not have biometric door locks, it's a good idea to hide an extra key in case you lose yours or get locked out of the house. However, ensure you don't hide keys in any "usual" places, like plant pots or under the welcome mat.
18. Use Surge Protectors
Protect your electronics and other devices by equipping your house with surge protection systems. You should invest in surge protector power strips for any multi-device plugs. For further safety, you should try out an entire house surge system.
19. Meet the Neighbors
Smile, wave, and meet your new neighbors! Making a good impression on the people living around you is not difficult—be friendly and helpful, and avoid making excessive noise late at night, and your neighbors should love you.
20. Refinish Your Hardwood
If your new home is furnished with hardwood floors, you might want to give them a bit of extra shine. However, refinishing the floors yourself is not as hard as you might think! Rent a sander or wood buffer and spend the weekend redoing your hardwood floors.
21. Renew Wood Finishes
Give your wooden furniture some sparkle by applying mineral spirits that will dissolve grime and residue from other commercial cleaners without harming the surface of the wood itself. Use a soft cloth to rub it in and work in a well-ventilated room.
22. Throw a Housewarming Party
Last but not least, throw yourself a party and celebrate your new home! Invite old friends and new neighbors alike, introduce yourself and your family, and have a great time getting to know your new area.
Once you cross these 22 items off your to-do list, you should be able to relax and enjoy your new home along with your family!