18 Dos & Don'ts of Moving Into An Apartment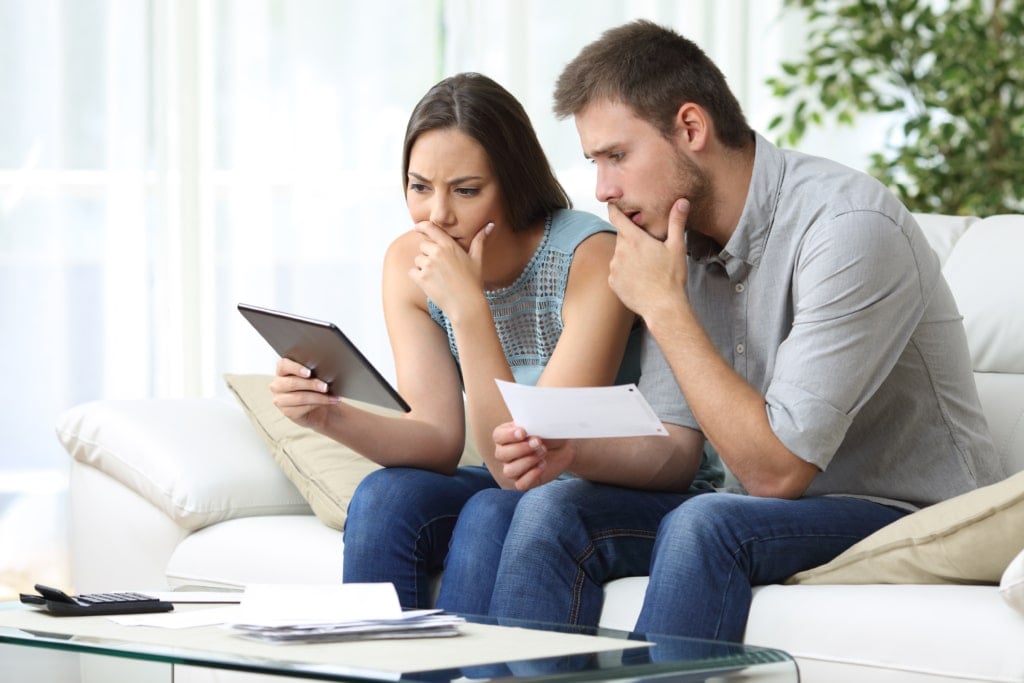 The housing market can be a complex, stressful, and confusing place. Whether you are looking for a forever home to purchase or an apartment to rent for a year, the process of finding a place to live is difficult.
And so it's no surprise that many renters make common mistakes before they sign the lease and after moving in. To help avoid some of these pitfalls, read on for 18 dos and don'ts when looking for a property to rent!
What To Do
Save Enough for the Security Deposit
One of the most important preparations for renting a property is ensuring the safety deposit amount is ready. For many renters, this typically involves months of saving, as properties can ask for a deposit for the first and last month's rent.
Not only should you start saving for this amount before searching for properties, but you should make sure the money is liquid and can be transferred in full when you find the perfect place.
Many landlords won't hold rental properties until the security deposit is paid, so you might lose out on a listing by not having the deposit ready and waiting.
Get Renters Insurance
Insurance is one of the most important things you can invest in as an adult. From car coverage to pet assistance, your insurance company will be there for you should something unforeseen happen.
And it's no different for renters! Get a renters insurance policy as soon as possible, as most apartments require proof of insurance before move-in. This comprehensive coverage can be a true lifesaver in some situations and brings peace of mind!
Be Cautious When Selecting a Roommate
Should you opt for getting a roommate in your rental property, do yourself and your landlord a favor and make sure you select a good one.
Living with a roommate can help with a property's shared costs, including bills, rent, and even transportation. But a lousy roommate can make your entire situation a nightmare, so choose carefully!
Eliminate Properties That Don't Fit Your List
When searching for properties, it's important to list all the essential aspects you require in a rental. Whether it should be furnished or unfurnished, have assigned parking or a parking garage, be on the first or second floor, or if it allows pets or has breed restrictions.
And if a property doesn't fit into your essentials, cross it off the list—it isn't worth it to rent a place that makes you compromise when you might find the perfect one around the corner!
Read Your Entire Lease
Some leases can be daunting to read in full, but you must go over the paperwork in detail immediately upon getting access to it.
Landlords will typically send over the lease as soon as deposits, security checks, and other tasks are complete, so take the time to sit down and read through all the terms, conditions, and rules of your new home—that way, you won't be surprised.
Get Everything in Writing
Renters should never accept a verbal agreement with their landlord, whether for repairs, term changes, or rent payment. Always get this information in writing or by email.
While your landlord might follow through on this oral contract, it's still safer to have proof of anything that changes your living situation.
Factor Utilities in Your Monthly Budget
Budgeting is one of the most important things you can do when renting. And part of that consideration is any monthly utilities you will be responsible for. By figuring out your utilities beforehand, you won't get blindsided by an unforeseen electrical bill.
Take Pictures When You Move In
Taking photos of the entire property is the first thing you should do when moving into a rental.
Pay particular attention to areas that have previous damage and make sure to document it thoroughly. Make notes of where these places are and reference the photos in your notes.
Additionally, taking photos of the entire property is a good idea to prove that you have made no scuffs, dents, or scratches—it's easier to do before all your furniture and belongings get moved in!
Talk to Neighbors & Other Building Renters
Viewing properties for rent can be fast-paced and exciting, but you should never forget to chat with other people in the neighborhood.
Whether building tenants down the hall or a suburban neighbor in their garden, take a minute to talk to them. Ask about the area and available activities, and try to get a general feel for the place. Neighbors are a great source of information for renters.
What NOT to Do
Don't Wait Until the Last Minute to Search
Life gets busy, things come up, and you get sidetracked. However, it's crucial not to allow your search for a rental property to be pushed aside by other responsibilities.
Not only will the stress of the situation last longer, but leaving your rental search until the last minute lowers your chances of finding a suitable property. The options will be sparse, and landlords likely won't negotiate close to a move-in date.
Don't Rent Without Seeing the Property in Person
It can be tempting to sign lease papers sight unseen, fully trusting in the listing and the rental agent, particularly in a very competitive housing market. However, this is not a good idea under any circumstances.
You should always view the property in person to avoid future issues and prevent yourself from getting scammed. If you cannot view it yourself, send your partner, family member, or close friend to inspect it.
Don't Assume the Property Management Company Is Good
Unfortunately, not every property management company is a good one, no matter how much we like to imagine they are. It's important to check their online information and reputation to find out what reviews other clients have left about their services.
This will give you a good idea of what it's like to deal with a property management company before signing a lease.
Don't Stress Over Square Footage
It can be tempting to judge a property on how many square feet it is but don't forget—what you do with the space matters.
Smaller properties can be laid out, so you forget the square footage. And similarly, even larger spaces can have a lousy layout that negates the use of areas available to you.
Don't Pay More Than You Can Afford
As previously mentioned, budgeting is key as a renter. That includes ensuring your monthly rent will not exceed your budget limit.
Experts recommend that you do not spend more than 30% of your monthly take-home salary on rent. This gives you a safety net of 70% income to fall back on for groceries, activities, and emergencies.
Don't Rent During the High Season
If possible, don't move during the high season when rental property prices have skyrocketed—high demand allows landlords to raise their prices significantly. This includes summertime when many other people are also looking for places to rent.
Try to plan out your current lease and house-hunting adventure to coincide with the cheaper months to rent, beginning in August and ending around April.
Don't Smuggle Pets Into a Pet-Free Property
You might think that you can disguise the fact that a furry friend has been living in the property, but landlords tend to be able to see through it in an instant. And if you get caught with an illegal pet, it can be grounds to terminate your lease immediately.
If you need to bring a pet into a property that does not allow them, always talk to your landlord. They might have a pet policy that will enable you to add an animal to your space that requires an initial pet deposit and monthly pet rent.
Don't Forget to Pay Rent on Time
Not only will failing to pay rent promptly annoy your landlord and put your lease at risk, but you also might damage your credit score by letting a lease become overdue.
Paying rent every month on time is essential for every renter and should be a non-negotiable part of your budget, even if you have to pinch pennies in other areas to do so!
Don't End the Lease Early
While you can sometimes arrange to get out of your lease before the contracted end date, this is something that you need to discuss with your landlord and submit in writing.
Not only could you suffer additional fees from moving out early, but you will likely not get your security deposit back or receive a glowing reference from the landlord.
Always give the proper notice period in the lease whenever you can, and if the situation requires something else, talk to your landlord about it and see if you can come to an understanding or compromise.