Apartment Decorating Made Simple [Anyone Can Do It]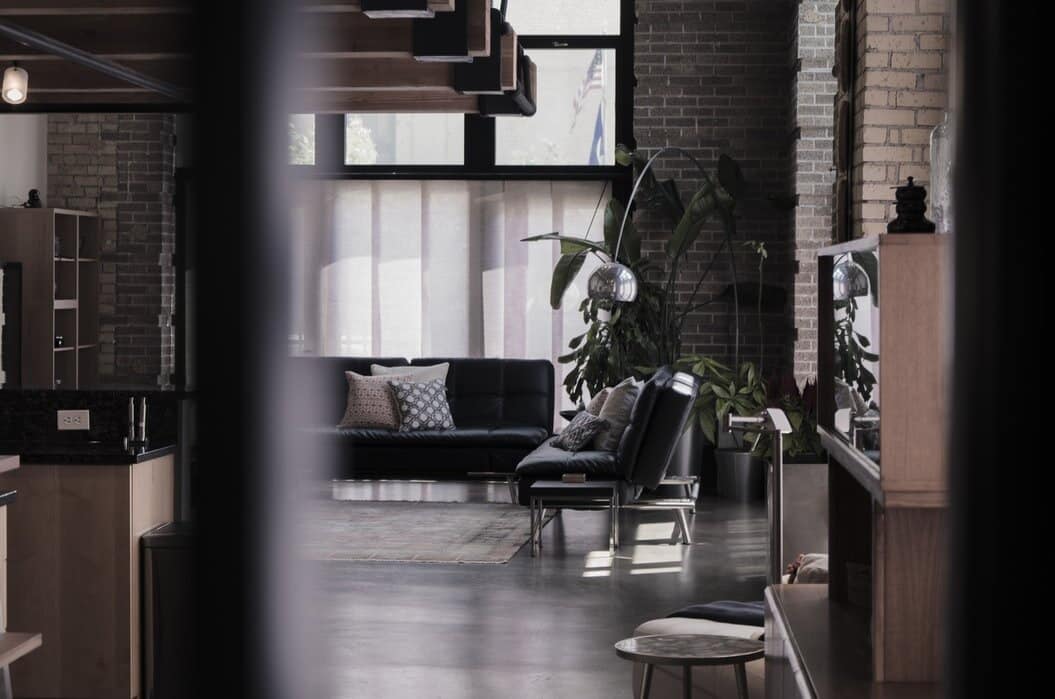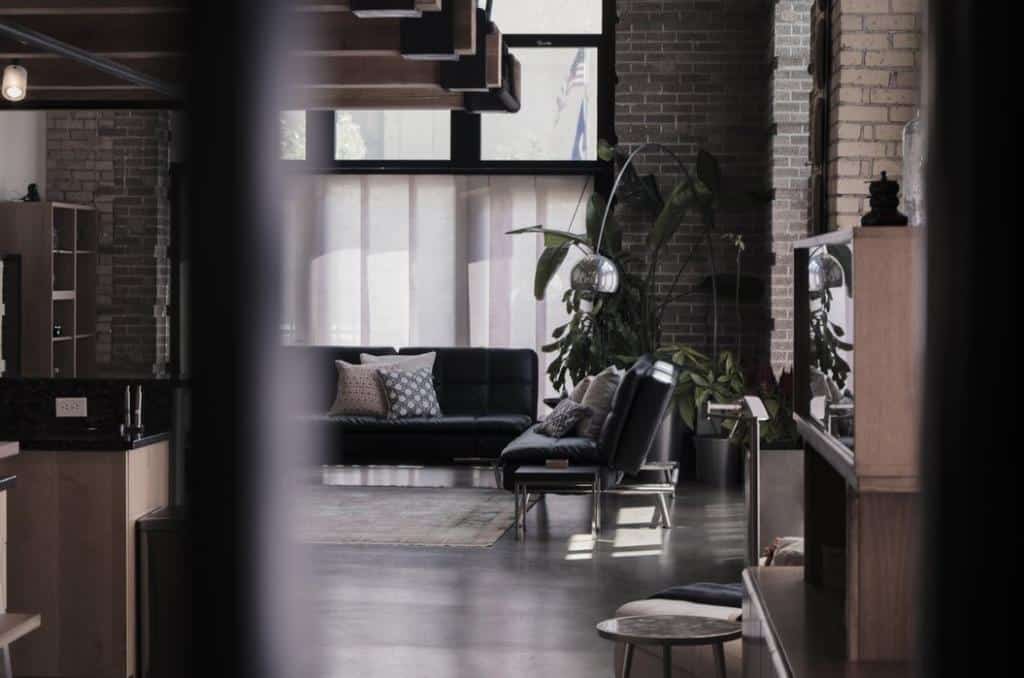 Whether you have just moved into a new apartment or are getting ready to spruce up the space you have been living in, decorating your apartment can be an enjoyable and rewarding experience. Unleash your creativity and determine what vibe you are looking to achieve.
Whatever the size, decorating your apartment will make it feel more like home and reflect your personal style. And whether you are on a budget or have some extra cash to spare, décor doesn't have to be complicated or break the bank.
Read on for 20 tips on how to quickly and easily decorate your apartment!
1. Add Layers
To make your apartment feel homier and more lived-in, implement layers in your decorating. Layer rugs to add color and texture, and stack pillows and blankets around for extra coziness. Mix up different materials, colors, and shapes for unique designs.
2. Be Picky with Freebies
While the occasional hand-me-down item can be great for your budget, don't be afraid to pass one up if it doesn't reflect your style. Craigslist and Facebook Marketplace can be useful resources to ensure that your furniture acquisitions reflect your taste, not your budget.
If you have freebie items, try sprucing them up with throws or a fresh coat of paint. Additionally, you can cover up any scratches or deformities a second-hand piece might have with a pot of flowers, a pile of books, or other small décor items.
3. Choose a Scheme, Find a Theme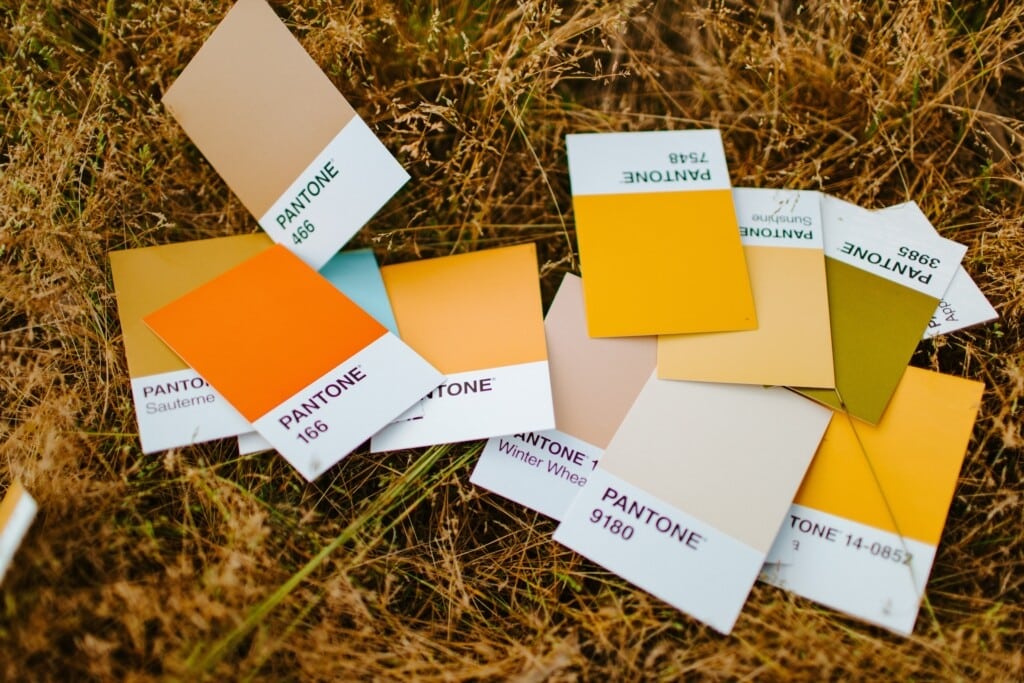 While you don't have to stick to one color throughout your apartment, it's important to have a general idea of your projected theme. Select a swatch of colors that work together and combine them in one room, or make each room a specific color.
The same goes for decorating themes—do you want a fresh, beachy vibe or a safari and animal print bonanza? Keeping your décor themes and color schemes in line with each other will lead to a more put-together space and a more professional feel.
4. Choose the Right Scale
Depending on the size of your apartment, giant pieces of furniture might not be ideal. Furniture that is too large can dwarf the feeling of an already smaller space, just as too small items will give the room an amateurish look.
5. Comfort is Key
Maximize the feeling of comfort in your apartment and make decisions primarily based on coziness rather than outright style. Contentment and wellbeing will undoubtedly be more valuable than the latest design trends.
Embrace soft lighting, fuzzy blankets and rugs, and elements that bring you joy. A room you want to spend time in will be a great addition to your home and a testament to your decorating skills.
6. Divide Up Space
This can be a real asset if you live in a studio apartment or a similarly small space. Utilize décor to divide your space—whether you employ dividers, curtains, or even floating art that hangs from the ceiling, it can be functional and aesthetically pleasing.
7. DIY Projects
Instead of shopping around for decorations or furniture, why not try your hand at making some? With plenty of online tutorials that can walk you through the process step-by-step, you can create something truly unique and personal. Pinterest and TikTok are great places to draw new ideas and inspiration.
From building something from scratch to testing your artistic skills on a canvas, supplementing your décor with personal touches and DIY projects will give the room a unique and special feel. Interesting DIY items can serve as talking points for guests!
8. Don't Buy Everything at Once
It might be tempting to outfit and decorate your entire apartment in one go. But it is far better to start slow and settle on what you want and need before shopping. Purchase everyday needs first, including beds, couches, and kitchen essentials.
After you have gotten the necessary things, focus on the décor aspect. Design experts recommend creating a tiered list of items you want to add to your apartment. Check off the top items first, working your way to the less urgent ones to save money and stress.
9. Fabulous Floors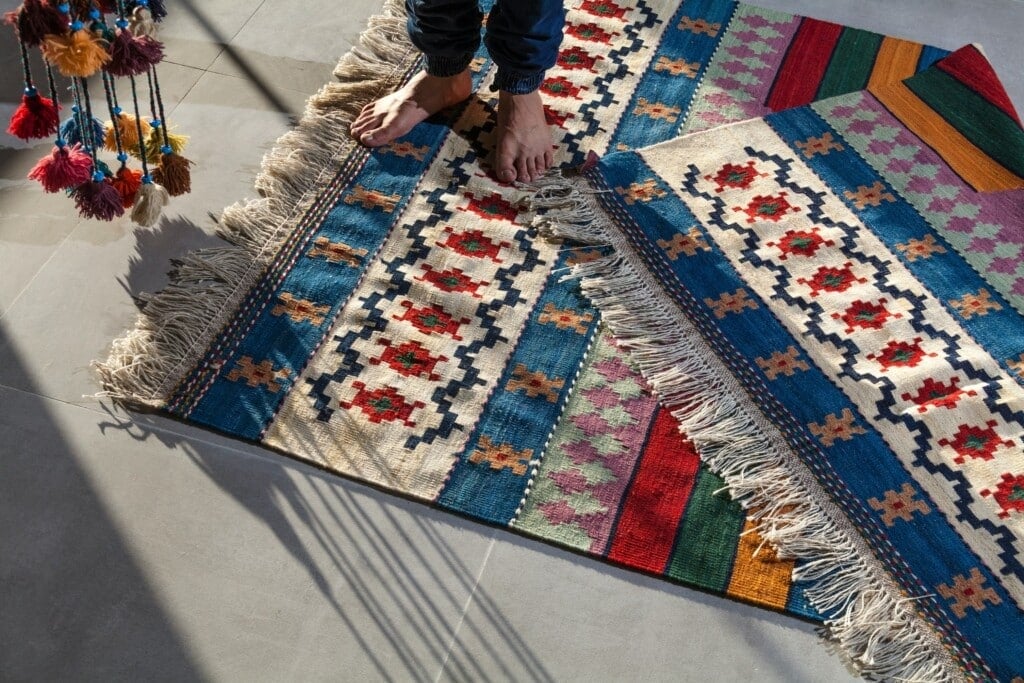 Consider the surface below your feet when it comes to decorating. Whether your apartment has hardwood, linoleum, or carpeting, you can layer rugs under the furniture and in the open to create floor focal points and add a level of coziness.
Try a colorful or uniquely patterned throw rug or runner in your living room and kitchen, a fluffy faux sheepskin rug in the bedroom, and a durable, outdoor quality runner for the entryway. Adding décor to your floor shouldn't be overlooked and can change the look of the room.
10. Found Art
Don't discount the appeal of found art—have you come across a particularly nice tree branch or perfectly smooth set of river rocks? Use them in your décor setup! You can craft a wall hanging from branches, and stones can be painted or arranged in planters.
Display items you treasure and other treasures that you find—from family portraits and polaroid photos with friends to diplomas and funky flea-market pieces, jazz up the art you show off. You can even hang things like doorknobs or bicycle tires as art pieces!
11. Go Green
Plants are not only great for eco-friendly décor, but they will brighten up your space and bring liveliness into the room. Hang faux or real plants from the ceiling, stack them on wall shelving or bookcases, and pop potted plants onto coffee tables or end tables.
12. Let Lighting do the Work
The right lighting can completely change a space. Replace light fixtures with brighter, eco-friendly bulbs or colored lights to add some vibrance to the room—mix different heights, including desk lights, floor lamps, and overhead lighting.
Install battery-powered LED lighting under cabinets in the kitchen and bathroom, and lean into fairy lights for bedrooms or nooks. Add in candles for some mood lighting, and if you have an empty fireplace, that's an ideal spot to put colorful remote-control lights.
Additionally, if your apartment has access to natural light with large windows or a skylight, make the most of it! Move large furniture away from windows to avoid blocking the sunlight, and implement light and airy window treatments to let light into the space.
13. Mirror, Mirror, On the Wall
Mirrors are one of the best items used to decorate an apartment. Not only are mirrors functional, but they also give the illusion of more space when properly placed. Amplify natural light with strategic mirrors and various sizes, from full length to tiny decorative ones.
14. Personalize the Space
One of the most important aspects of home decorating is the personalization of the space. Make sure that your apartment décor, furniture, and accessories showcase your interests and reflect your personality.
15. Removable Wallpaper
If you live somewhere that painting the walls is discouraged, you can still spruce up the walls. Try removable wallpaper for areas that could use a pop of color! It's reasonably priced, comes in a wide variety of colors and patterns, and won't damage the walls.
Removable wallpaper is handy if you are only redecorating one accent wall in a room. Ensure to measure carefully to achieve a seamless look, and enjoy your safe new splash of color until it is time to move out.
16. Spiffy Storage
Because apartments typically do not come with too much storage space, utilize your décor as such. Opt for ottomans that have storage inside and attractive behind-the-door hanging racks. Use unique pieces like bar carts or skirted tables to stash items.
17. Swap Out Décor
Change up your space now and then by swapping out pieces of furniture and rearranging rooms. You can easily change the entire feel of an area by moving items around, updating artwork on the walls, and altering the color scheme of throw blankets and pillows.
18. Upgrade Handles
One of the easiest elements of your apartment to change up are the handles on cabinets and drawers. If your furniture has removable handles, you can swap out the original ones for something more colorful or unique and give the entire room an instant upgrade.
19. Wall Galleries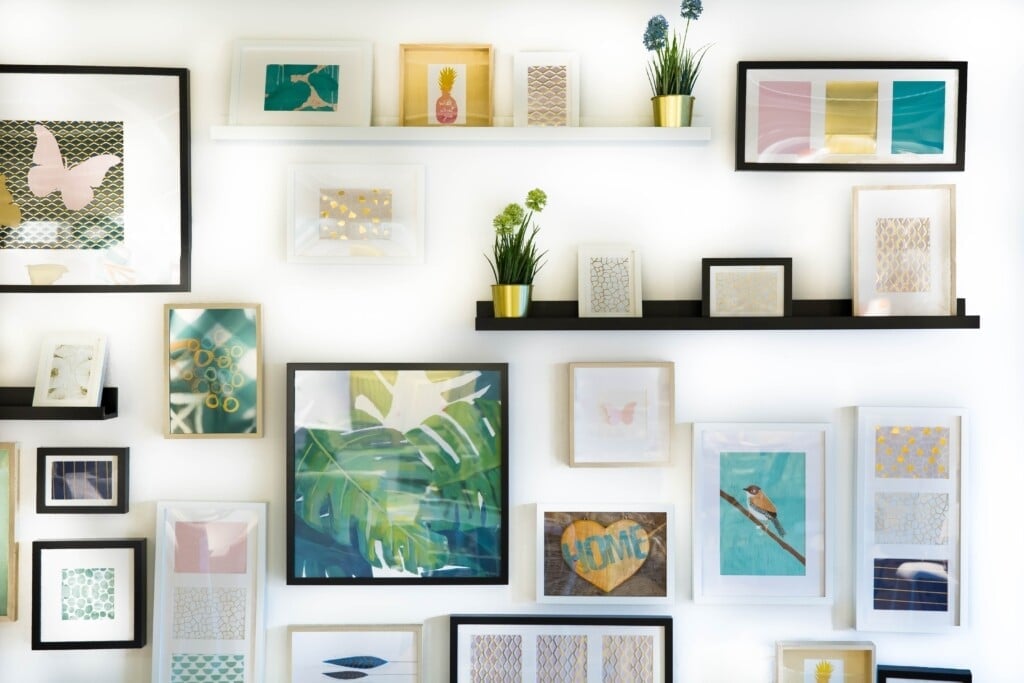 Hang a gallery wall of art and decorative items to create a personalized focal point. Mix sizes, colors, and frames for an eclectic and creative look. Alternate art and posters with physical hanging objects and mirrors, or try your hand at painting yourself.
Your art gallery doesn't need to be in the middle of a flat wall either—try hanging art in the corner of the room, spanning two walls, or mirrored across the other side of the room. The beauty of wall galleries is their adjustability and customization!
20. Winning Window Treatments
Don't let your windows be bare—without curtains or blinds, empty windows can look uninviting and stark. Channel your creativity and select window treatments that accentuate the room and showcase your personality.
Additionally, proper window treatments can help reduce your utility bills by letting in natural light all day long. They can also keep you cool during the hot summer days and keep the room warm during the winter months.
Now that you have some inspiration, it is time to unleash your creativity and start planning your changes! Just remember to start small and only complete a few items on your to-do list at a time not to overwhelm yourself.
If you have any other decorating tips you would like to share, comment them down below!