The Ultimate College Packing Checklist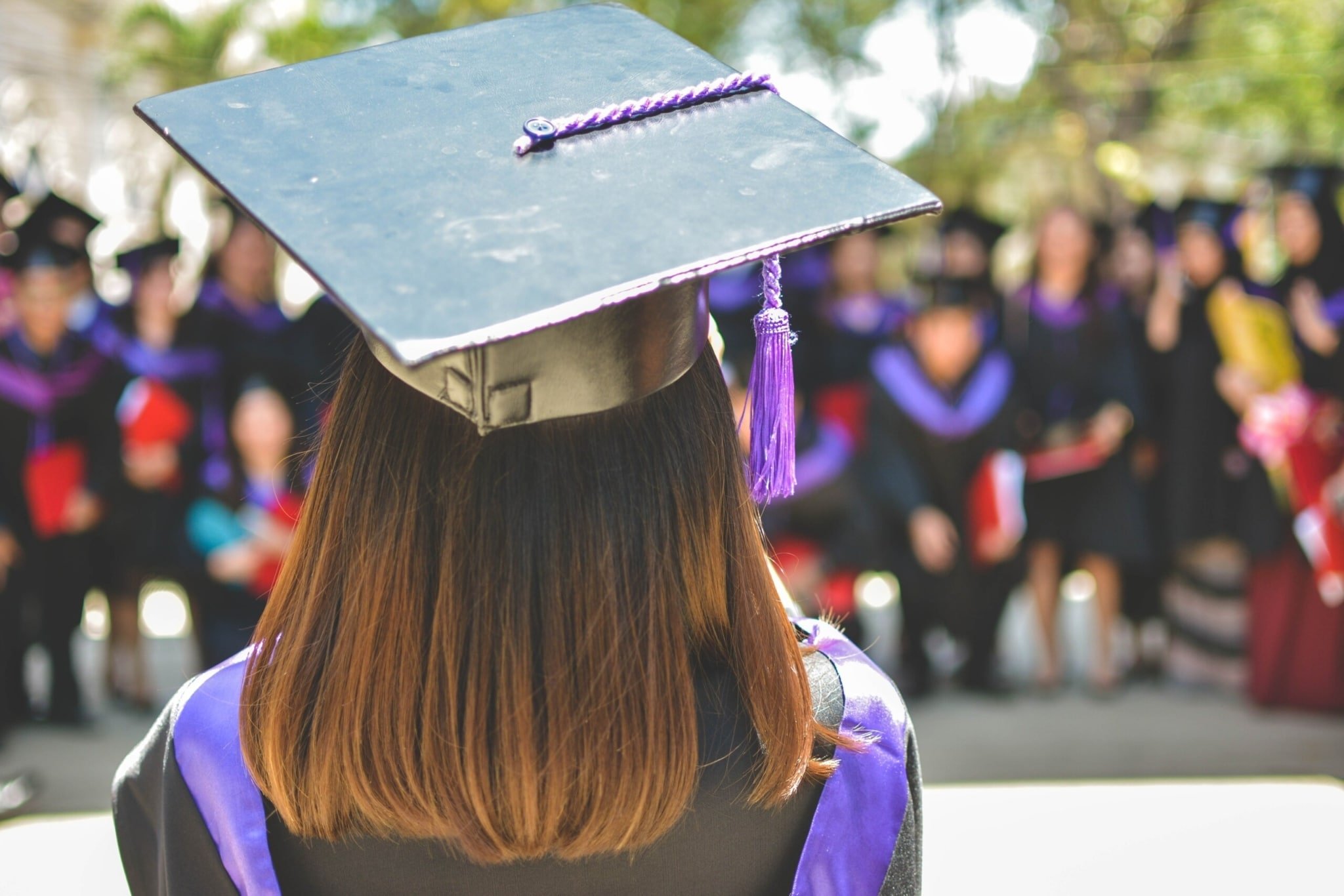 Heading to college is one of the most exciting times in a young person's life. It is often the first instance of independence and spreading one's adult wings after high school. The college experience will be thrilling and busy for the next few years, so it's best to be prepared.
But what should you take with you to college? Whether your college campus is close to home or across the country, it's important to have all the essentials readily on hand.
Read on for the ultimate college packing checklist to make sure you have everything you need!
General Packing Tips
Getting ready for your move to college is exciting and stressful. Consider some general packing tips to make the process run more smoothly.
If you do end up forgetting something, don't worry! You can always collect it when you visit home or have it shipped.
Find Out What Items Your School Allows and Prohibits
Don't waste space by mistakenly bringing along items that are prohibited on-campus. Visit your campus website for guidelines on what is and is not allowed. This may include space heaters, extension cords, and other such fire hazards. It's better to check before you pack!
What to Use for Packing?
You might be wondering what to use to pack your college items. You can always find some sturdy boxes at the local grocery store, but it is also a good idea to pack some of your items in reusable storage containers.
Most dorm rooms do not offer much storage, so try this handy trick—stow clothes and small belongings into lidded plastic totes or suitcases. When you unpack and settle into your room, you can use these items for additional storage!
Clothes for College
It's easy to pack more clothing and accessories than you will need, especially given the limited closet space in most college dorms. When it comes to outfits, think carefully about the activities you will be doing and where you will spend the majority of your time.
A good tip is to pack primarily for the seasons you will be at school and only bring a few items for other weather. You can always swap out clothing and seasonal items at the end of each semester if need be! Bring a wide selection of comfortable shoes, too.
The Essentials
Before we delve into some of the specifics of what you should bring to college, let's go through some of the essential items that every college student should have on hand. Have these items readily accessible, either on you or in your room.
Important Documents
Make sure to bring all your important documentation with you to college. The last thing you need is to realize that your medical insurance card is a few states away when you are at the doctor's office.
Some documents include:
Accommodation Documentation
All Student Finance Documents
Bank Details and Banking Cards
Driver's License
Health Care Card
Health Insurance Card
Medical Alert Information
Official College Documents (including your acceptance letter)
Passport
Room or Contents Insurance Documents
Student or Young Person Discount Cards
Vaccination Records
Safety Items
It's crucial to consider your safety when packing for college. Though most campuses have security offices, phone systems, and other student safety measures, don't forget to come prepared.
Depending on state regulations, pepper spray can be a useful safety item to keep close. Alternatively, try these other safety measures to keep yourself and your belongings secure:
Automobile Glass Breaker
Bike Lock
Combination Locker Padlock (for campus lockers or the gym)
Dorm Room Security Camera
Emergency USB Battery Charger
Headlamp or Other Hi-Def Safety Transportation Light (for your bicycle, skateboard, etc.)
Laptop Lock
LED Mini Flashlight
Multi-Tool Keychain
Personal Emergency Protection Alarm
Personal Whistle
Under-Bed Dorm Room Safe
Waterproof Zippo Lighter
Transportation
Whether you own a car or are an avid walker, figuring out your method of transport on campus is important. There are many options for getting around campus, but wear the appropriate safety gear, such as a helmet or knee pads, when necessary. 
Get to class or run errands with:
Bicycle and bicycle pump
Car
Good quality walking shoes
Roller Skates
Scooter
Skateboard
Bathroom Supplies
Most college bathrooms will not have everything you need already supplied, whether you're in a student hall or off-campus accommodation. So save yourself an embarrassing towel-wrapped dash down the hall and bring your essential bathroom items in with you!
These items include:
Air Freshener
Bathmat
Bath Soap or Shower Gel
Bathrobe
Body Scrub
Face Cleanser
Face Cloths
Loofah or Sponge
Shampoo and Conditioner
Shower Caddy
Shower Flip Flops
Shower Mat (for the interior of shower stalls, when the tiles are slippery).
Towels
Other bathroom supplies you might need, depending on how well-stocked your living arrangements are, include:
Shower Curtain Rings
Shower Curtain
Toilet Paper
Personal Care
Personal care is crucial during your college years as you socialize with your peers. Don't be left without necessary toiletries or other personal care accessories by planning ahead.
Here is a list of items you need to consider:
Cotton Swabs
Curling Iron or Hair Straightener
Deodorant
Floss
Hairbrush or Comb
Hairdryer
Handheld Mirror
Lotions and Moisturizers
Makeup and Cosmetic Supplies
Makeup Remover
Mouthwash
Nail Clippers and Tweezers
Scale
Shaving Kit and Razor Replacements
Toothbrush and Toothpaste
Medications and First Aid
Although all campuses will have first aid kits and medical support, it's worth bringing your own for those small accidents and minor pain that do not warrant a doctor's visit.
Here are a few suggestions:
All Prescription Medications (along with copies of the prescriptions)
Antiseptic Wound Cleanser
Band-Aids
Cold and Flu Relief
Compression Bandage
Cough Drops
Heating Pad
Ice Packs
Pain Relief (such as Advil, Aspirin, Tylenol, Motrin, etc.)
Sunscreen
Vitamins (Including D and C, which are great for boosting the immune system and mood)
Well-Stocked First Aid Kit
Cleaning Products
Instead of having cleaning products scattered throughout your dorm, keep all your cleaning items in the bathroom. So, when you are rushing to clean up a spill, you know exactly where to look.
Items include:
All-Purpose Surface Cleaning Spray
Bathroom Cleaning Spray
Glass Cleaner
Broom and Dustpan
Dish Detergent
Disinfectant Wipes
Duster
Electronics-Safe Wipes (for your laptop, tablet, etc.)
Paper Towels
Rubber Gloves
Swiffer WetJet or Mop
Vacuum (either a handheld dustbuster or a larger room unit)
Clothing Considerations
College is a great place to define your style, so don't be afraid to accessorize and rock your own flair.
Here are some things to consider when packing your clothes for college:
Athletic Wear (Leggings, Running Shorts, Sports Bras, etc.)
Belts
Business Wear (more functional than a formal outfit, especially for job interviews, important meetings, or school presentations)
Formal Attire (one formal outfit should be adequate for most college students)
Hats
Jeans
Jewelry
Loungewear
Pajamas
Rain Jacket or Poncho
Scarf and Gloves (if the local weather requires them)
Shirts (T-Shirts, Long-Sleeve Shirts, Button-Ups, Tank Tops, etc.)
Shoes (Sandals, Tennis Shoes, Boots, Heels, Rain Boots, etc.)
Shorts
Swimsuits
Undergarments
Closet Extras
Closet Organizer
Hangers
Over-the-Door Hanging Organizer
Removable Adhesive Wall Hooks or Command Strips
Shoe Rack
Desk and School Supplies
No college experience is complete without a few pencils and books. Providing your setup with all the supplies you might need during a study session is a good plan.
Think about bringing some of these items with you:
Binders
Calendar or Agenda
Desk Organizer
File Folders
Highlighters
Hole Punch
Paper (Notebook Paper and Computer Paper)
Pencil Cup
Pencil Sharpener
Pens
Reusable Notebook or Composition Book
Ruler or Protractor Set
Scissors
Stapler
Sticky Notes or Adhesive Tabs
Sturdy and Spacious Backpack
Whiteout
Dorm Room Goods
Comfort is key when it comes to your dorm room. Return from a full day of classes to a cozy setup that also fosters great study sessions and a good night's sleep.
Some ideas for outfitting your dorm room to the max include:
Bed Sheets and Pillowcases (two sets are always a good idea)
Bulletin Board or Whiteboard
Clip-On Reading Lamp
Curtains
Duvet or Comforter
Fan
Floor Lamp and Desk Lamp
Floor Rug
Heated Blanket
Mattress Cover
Mini Dehumidifier
Mirror
Pillows
Plush or Foam Mattress Topper
Throw Blanket
Trashcan
Weighted Blanket
Dorm Décor
You will spend a lot of your time in your dorm, whether socializing, sleeping, or studying. Therefore it is paramount that you accessorize and feel comfortable in your surroundings.
Try adding a bit of your own style to your dorm with these items:
Bean Bag Chair or Ottoman
Clock
Collages
Command Strips (for hanging artwork safely on the walls)
LED string lights
Photographs and picture frames
Plants (either real or plastic, they give the room a vibrant feel)
Posters
Tapestry
Washi Tape or Thumb Tacks
Room Storage
Bed Risers (great for creating more storage space underneath the bed)
Storage Trunk
Portable Three-Drawer Storage Units
Under-the-Bed Lidded Storage Totes
Electronics
No college student is without some essential gadgets and electronics to help complete their course work. But don't forget to pack some entertainment systems for your downtime—relaxation between essays is just as important!
Don't forget these items:
Batteries
Calculator
Chargers for all Electronics
External Computer Monitor
Good Quality Headphones
Laptop or Desktop Computer
Multi-Port Power Strip
Printer and Printer Paper
Tablet
USB Flash Drives
Wireless Keyboard and Computer Mouse
Entertainment Electronics
If you enjoy music and entertainment, don't forget to pack these items:
Bluetooth Speaker
DVD Player
Gaming Consoles
HDMI, Coaxal Cables, etc.
Roku Remote
TV
Electronic Security
Electronics are one of the most important items to keep safe and secure throughout your college journey.
Try fitting in some of these items to keep your parents at ease:
Power Surge Protectors
Smart Plug (with remote turn-off features from your smartphone)
Tile Tracker Tags (for expensive electronics so they can be tracked if lost)
Kitchen Supplies
Though some campus living arrangements might not have access to a full kitchen setup, you can still furnish yourself with some essential kitchen items to make cooking and snacking easier.
Consider some of these things for a kitchen space:
Aluminum Foil
Bowls
Coffee Maker
Collapsible Strainer
Dish Towels
Measuring Cups
Microwave
Mini Fridge
Mugs and Cups
Oven Mitts
Paper or Microwave-Safe Plates
Pizza Cutter
Pots and Pans
Saran Wrap
Silverware or Plastic Cutlery
Trash Bags
Tupperware
Water Bottle
Ziploc Bags
Laundry Items
Whether your college experience includes a dorm room with available laundry service or you have access to a coin laundromat, clean clothes are a must.
With that in mind, here are some of the key laundry items you will need in college:
Bleach or Enzyme Stain Remover
Delicates Bag
Dryer Sheets
Fabric Softener
Folding Drying Rack
Hangers
Iron or Steamer
Ironing Board
Laundry Detergent or Pods
Lint Roller
Pop-Out Laundry Hamper
Sewing Kit
Stain Stick
Wrinkle Releaser Spray
Other Items
On top of all the essentials and personal care items, here are some other things that you might want to have with you in college:
Duct Tape
Ear Plugs
Foldable Extra Seating
Gym Bag
Local Guidebook or Attractions Pamphlets (if you are new to the area, take in some sights and local delicacies with friends)
Rolls of Quarters for Laundromat, if applicable
Sleeping Mask
Tool Kit
Umbrella
Now that you know everything you need to bring to college, it is time to get packing. Because before you know it, you will be on campus, enjoying the next chapter of your life, fully prepared to take on any challenge.