The Best Christmas Gifts of 2021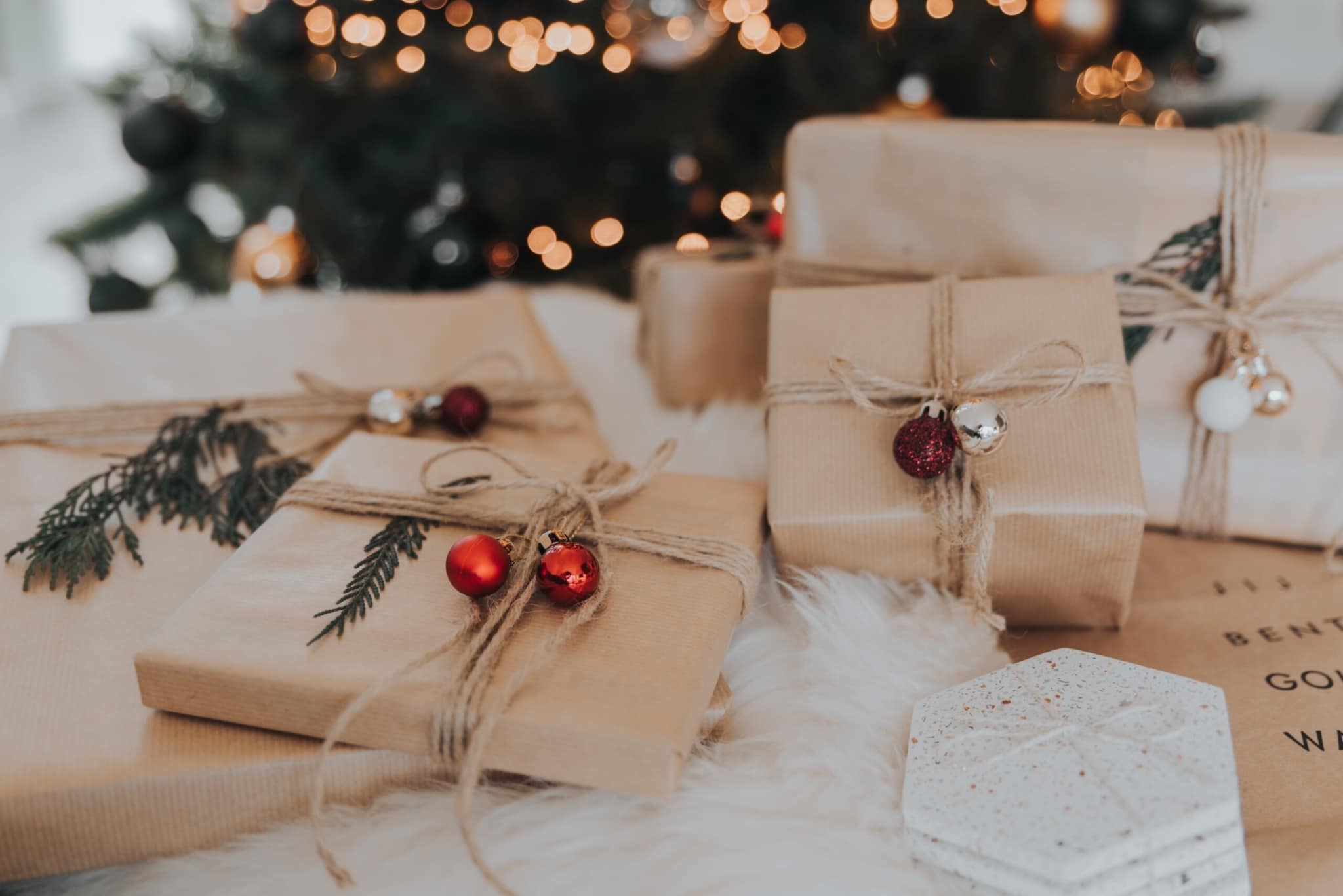 As the holidays approach and people begin preparing for the festive season, it's also time to start considering Christmas gifts. And while some people can be notoriously tricky to buy for, there are a few items that we think will go over well in 2021.
Are you looking for the best Christmas gifts for the people in your life? Read on for presents that are perfect for anyone this holiday season.
Best Christmas Gifts For Her
Christmas is the time to treat those in your life and show them how much you care. And even if she is difficult to buy for, the following items are sure to bring a smile to her face.
Acupressure Mat Set
Have her skip the process and recurring expense of making an appointment with an acupuncturist by purchasing a soothing acupressure mat and pillow set.
With hundreds of little points of pressure designed to release muscle tension and alleviate pain in the body, acupressure mats can be a truly thoughtful gift for anyone who works hard and deserves to relax.
Bath Caddy
A bath caddy is a perfect gift for anyone who enjoys reclining amid the bubbles, as it provides a place for a book, music speaker, and wine,
If she likes to catch up on the latest episodes of her favorite show, opt for a caddy with a built-in tablet or smartphone holder to avoid the device getting wet. Plus, it's the perfect opportunity to slip some bath bombs or oils into the package, too!
Complete Skincare Set
The feeling of healthy skin is luxurious, so why not give the gift of skincare? Investing in quality products that amplify the natural health and beauty of her face, hands, and body will leave the recipient feeling pampered and fresh.
For the best possible gift, try a service that offers customizable lotions, serums, and tonics, based on an individual's unique skincare needs and routine.
AncestryDNA Test
If she expresses interest in her family tree or genealogy, this could be the perfect present under the tree. And with the ever-expanding popularity of genetic tests over recent years, it's no wonder this service makes a best gifts list!
The information and data that the test reveals can be astounding—from unknown ancestors to unexpected nationalities. Get one for yourself as well and share the results!
Hair Styling Accessories
For anyone who spends time on their hair in the morning, a good styling kit can shave off minutes from the routine and protect her hair from heat damage.
Opt for a one-step volumizer, brush, and hairdryer all in one handy gadget, or as a more expensive choice, go for one of Dyson's complete hair styler sets.
Hoodie Blanket
Christmas is a cozy season, and what says comfort better than an oversized, velvety wrap with a big pocket. There are a variety of hoodie blankets available, with sizes, patterns, and colors to match the recipient's taste and style.
Kindle
Give the gift of mobile reading with a Kindle. Avoid the hassle of having to bring a weighty book with her with this handy device that can slip easily into a purse or tote bag.
To go the extra mile, add an Amazon gift card that can be redeemed at the Kindle e-store for a variety of titles and let the reading begin!
Scratch-Off Book Poster
A poster that lets you scratch off 100 different book titles to read in a year is a great idea for any readers on your list. It takes the pressure out of creating a book list and gives a sense of mystery to the next title!
Wine Subscription Box
A classic present for those who like to indulge in a glass of wine is a wine subscription box. This gift is simple, easy, and wine connoisseurs will greatly appreciate it, particularly if you tailor it to their tastes.
Wireless Charger
Opt for practicality this Christmas with a wireless charger. Instead of relying on charger cords and having to untangle them every few days, she can simply place her smartphone on the cordless charger and let the technology do all the work.
Best Christmas Gifts For Him
Men can be hard to shop for during the holidays, but never fear—with these gift ideas, you are sure to find something that will do the trick!
Arcade Gaming Cabinet
If he has space for it in the house, a personal arcade cabinet is a fun and nostalgic gift. Turn a room into his arcade with a Pac-Man cabinet that he can play long after the holiday season is over with friends and family alike to challenge his high scores.
Beer Subscription Box
Bring the brewery to his door with a customized beer subscription box. Choose between dark and light, artisanal and international, and many other flavors to shape the perfect shipment for his tastes.
Bluetooth Notebook & Pen Set
Organization and style? It sounds like the perfect gift! With a smart notebook enabled with Bluetooth for backing up and storing the information he jots down or sketches out, pages can be used repeatedly without the worry of notes being lost.
Dashcam
Help him document his journeys and keep his vehicle safe with a dashcam. This is a thoughtful and unexpected gift for anyone who drives and can help solve roadway incidents or even prevent a break-in!
Personal Grooming Kit
Men like to feel pampered too, and with a personal grooming kit, they can manscape to their hearts' delight. You can find a variety of grooming tools, including shears, trimmers, and smoothers.
Opt for a set that includes skincare products and beard maintenance oils for the best experience!
Leather Card Holder
Help him organize his wallet and feel classy about it with a leather cardholder. There will be no more chunky wallets and mountains of cards with this gift. You can even get one monogrammed for that extra touch!
NES Classic Edition
For the gamer in your life, summon memories of classic Nintendo with this remake of the original console. Pop some of the OG titles into the package for the full experience, including Donkey Kong, Metroid, and The Legend of Zelda.
Theragun Mini
He works hard all year, so gifting an at-home massage tool is a great way to help him relax this holiday season. This portable and simple-to-use massage gun is one of the top-rated models and is all but guaranteed to ease sore muscles.
Shower Speaker
Let him unleash his inner Shakira with a waterproof and Bluetooth-enabled shower speaker. You can find many models that hang from the showerhead or even stick onto the shower wall for some sudsy, seasonal singing.
Whiskey Stones
Keep his drink chilled without watering it down by wrapping up some whiskey stones this Christmas. These are great for a variety of cocktails, liqueurs, and even soft drinks. Simply pop them into the freezer ahead of your evening drinks, and enjoy!
Best Christmas Gifts For Couples
One of the best ways to give a couple's gift is to select items that are useful for the home so both people can enjoy it. Plus, it can be practical over merely ornamental. Try the following ideas for great couple's gifts!
Charcuterie Set
Do you know a cheese lover? Then a charcuterie set might be the best gift for a touch of class and a bite of delicious food. Opt for a wooden or slate board for a long-lasting item that will look great with any house decor.
You can even pop a jar of preserves or a wheel of brie into the box before wrapping!
Food & Drink Smoker
For the culinary couples in your life, a food and drink smoker lets them easily infuse meals with a variety of flavors. A handheld smoker can be great for portability and fast action, but a larger smoker allows more variety in the products they want to cure.
Home Beer Dispenser
Turn your friends' kitchen counter into a miniature pub with this handy gadget. Not only does a home beer dispenser bring the feeling of a brewery to every pour, but it also stores liters of your favorite lager for two weeks without losing its fizz!
Massage Vouchers
As the year winds to a close, why not give relaxation to a couple in your life? By purchasing massage vouchers, your gift provides an afternoon of bliss and pampering that is much needed after the past year we have had.
Pizza Oven
This season, a pizza oven is one of the most popular gifts, from a traditional pizza stone and oven set to an extravagant dual-fuel and silicone design. The Ooni Karu is just one of several options to choose from.
This gift will come in handy for summertime get-togethers and movie nights, making it versatile and thoughtful.
Ring Security System
Safety can indeed be a gift, particularly when it comes to the security offered by a Ring system. These interactive and smart-technology-enabled devices are able to connect to your smartphone and can be controlled and monitored from any location.
Make sure everyone's Christmas is safe by investing in a home security system for them.
Silk Sheet & Pillowcase Set
Luxurious, decadent, and great for the hair, a silk bedding set is a perfect gift for any couple in your life. Reduce hair frizz and skin friction as you sleep and wake up feeling even more refreshed with this excellent gift idea.
Make sure to get sheets and pillowcases with high-quality thread counts, as they will last longer and be a much better investment.
Smart Garden Planter
This is a great option for anyone who wants to try their hand at growing a little garden indoors.
Smart planters use an LED grow light and sensors and connect to your smartphone to let you know when it's time to water the plant and keep track of overall plant health, making it a useful little tool to propagate foliage and your green thumb!
Standing Desk
As more people have begun working from home, desk space becomes a major consideration in the household. Do you know people who could benefit from a healthier desk setup? Then an adjustable standing desk might be the perfect gift.
Weighted Blanket
Make cuddling on the couch even more cozy with a weighted blanket. These soft, heavy throws are designed to reduce anxiety and promote relaxation—not to mention they are stylish enough to leave out!
With this gift, the couples in your life can curl up on the couch, turn on Netflix, and let the unwinding begin.