How to Turn Your Home Into an Airbnb in 19 Steps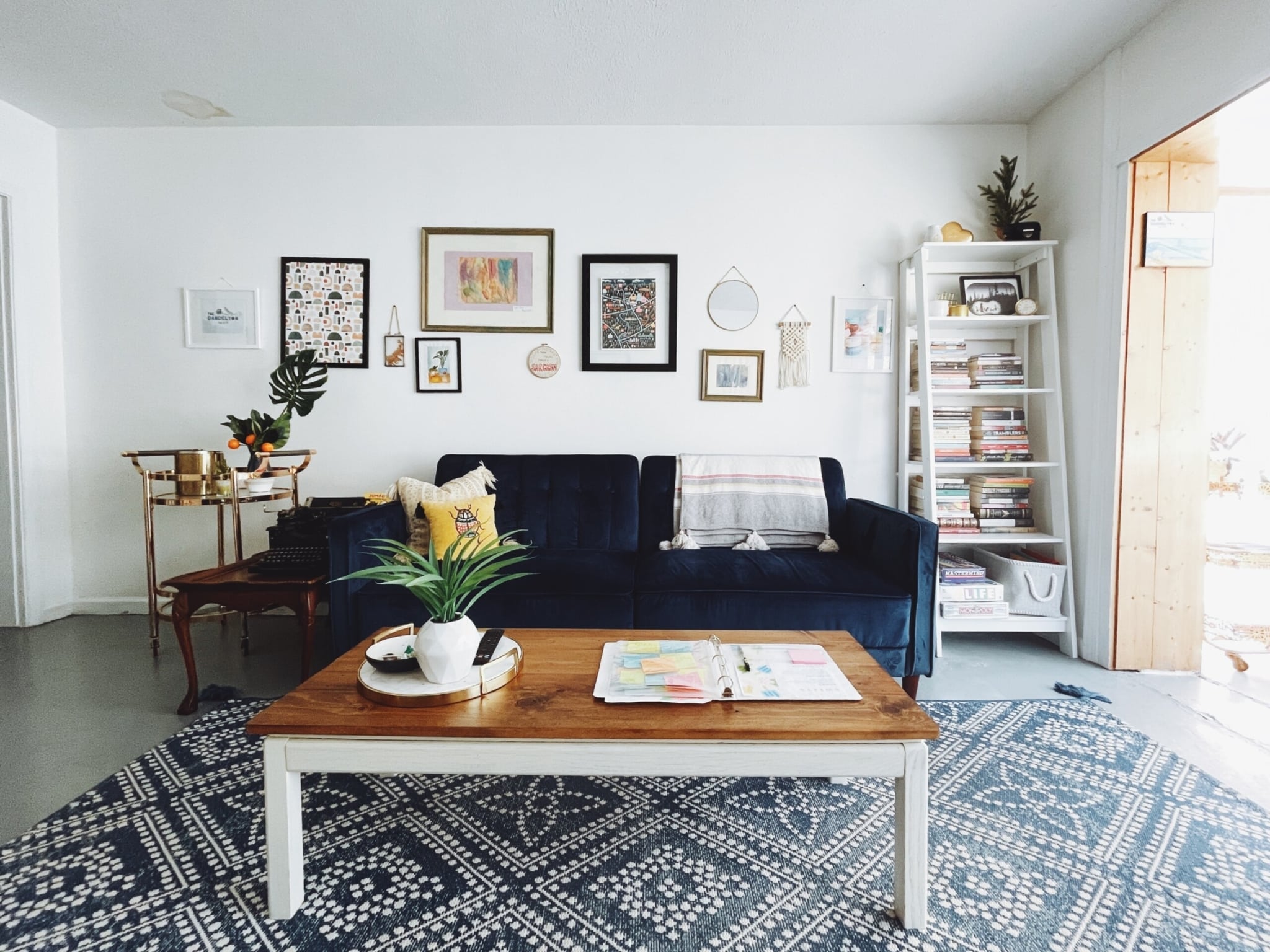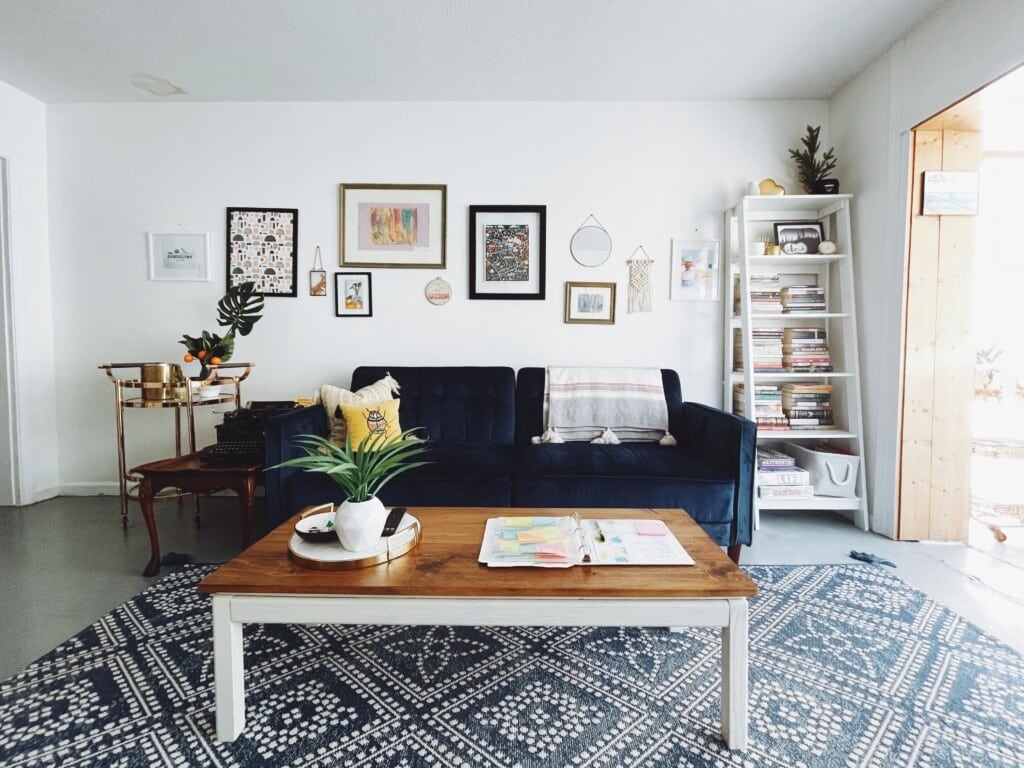 Airbnb rentals are one of the most popular types of travel accommodations for people around the world. Instead of checking into a commercial hotel, visitors can experience a unique stay at a local property, often with a host who can offer plenty of travel advice and insider tips for the city or country.
And when it comes to hosting guests yourself, there are a few simple steps for transforming your home into the ideal Airbnb stay. Whether you are turning your primary residence or secondary property into an Airbnb rental, read on for 19 tips to turn your home into an Airbnb.
1. Apply to Become an Airbnb Host
First things first, you need to apply on Airbnb.com to become a host. The company has a rigorous application process with plenty of forms to vet their potential hosts. So, if you are serious about turning your home into an Airbnb property, submit a host request with the company right away.
2. Get the Proper Paperwork
Ensure you have all the appropriate paperwork to accompany listing your home on Airbnb. Check your municipal and state laws regarding vacation rentals—some places require permits or other special documents. Additionally, there might be a limit on the number of nights per year you can use your home for vacation rentals.
3. Make Sure You Are Insured
Insurance is crucial for anyone, but especially when it comes to hosting strangers on your property. Airbnb does offer a Host Protection Insurance program that covers liabilities in the event of third-party injury or property damage, but you should look into additional insurance as well. Call your local agent or insurance company for information to make sure you are appropriately covered before your first guests arrive.
4. Establish Your Prices
Go over what kind of budget works for you and your circumstances. Consider any extra expenses renting an Airbnb might add, such as cleaning services. Look at hotels or B&Bs around your area for an idea of median pricing, and establish what price will provide adequate income and compensation should there be damage.
5. Solidify Your Cancelation Policy
Having a firm cancelation policy is key to becoming a successful Airbnb host. Don't let surprise cancelations affect your income—Airbnb has options for strict cancelation fees that you should take advantage of. Decide what amount of notice is adequate for your situation, and stick to it.
6. Write a Descriptive Listing
Make sure your listing is as illustrative as possible. Consider what type of guest would appreciate your space and be liberal in describing it. Be clear about what you offer and remain truthful—if your area has harmless critters or an elevator that doesn't work, include that. Make the listing title attention-grabbing, and list relevant specific details.
7. Snap Some Super Shots
The first look at your property will come from the photos uploaded to your rental listing, so make sure they are great shots. Put some effort into the shoot—clear out all clutter, leave out fresh linens, and open up all the blinds for maximum natural light. Photograph the items that guests can use, like coffee makers, toiletries, or entertainment systems.
8. Perform Maintenance
Get any routine maintenance out of the way before you open your home to Airbnb guests. Check lightbulbs, wash the inside and outside of windows, replace air filters, and unclog all the drains. You can even schedule an HVAC system checkup with your local contractor to ensure everything is working properly.
9. Fill Out a House Manual
It's important to write out everything your guests might need to know about the house and location in a home manual. This will save you questions and time and allows your guests to be more independent. Include anything crucial, such as what rooms are off-limits, necessary passwords, quiet time curfew, and more.
10. Clean Thoroughly
One of the biggest considerations for people staying in Airbnb listings is the cleanliness of the property. Tidy rentals consistently get much better reviews and return guests rather than a dirty space. Ensure that you are giving the shared areas and guest rooms a deep clean between guests to handle any debris left behind.
11. Prepare for Emergencies
Should the worst happen while you have a guest under your roof, it's crucial to be prepared. Between power outages, fires, or weather events, ensure that you have an emergency kit prepared, complete with flashlights, extra essentials, and a plan to evacuate the premises. Your guests will feel safer!
12. Create Cozy Spaces
Beyond the essentials for any stay, if you go the extra mile with the decorating and setup, your Airbnb listing will flourish. Clear out congested areas, rearrange the furniture, and place inviting elements into the room, such as fluffy rugs, soft throws, or complementary slippers.
13. Implement Wi-Fi or Streaming
Popular Airbnb listings have Wi-Fi access for guests to use, so it's a good idea to offer an internet connection in your home. Provide a guest channel on your router and record the password in the visitor information. And if you have streaming platform access to share, your guests will definitely enjoy it after a day of exploring the area.
14. Offer Local Information
Guests will appreciate insider knowledge, so providing them with local information about the area, restaurants, hikes, vantage points, and more will be appreciated, especially if you have guests from a foreign country. Ensuring your guests are comfortable with the area and local amenities is important if you want to be a good Airbnb host.
15. Remove Personal Items
Make sure you have removed any personal items that you do not want to share with your guests. Keep your things stored safely in rooms that are off-limits, or invest in a lockable cabinet. Some items that should be cleared out from guest and common areas include:
Clothing items
Important documents
Personal electronics, such as cameras, consoles, laptops, and other devices
Personal hygiene products
Personal photos
Shoes and coats
Valuable items, such as jewelry, heirlooms, sentimental things, etc.
16. Provide Room Essentials & Extra Amenities
While most people will travel with their own supplies, amenities are a nice touch and can help your house become a successful Airbnb. Be sure and outfit each room with essentials and amenities for your guests, including:
Bathrooms—Supply toilet paper, a hairdryer, disposable razors, facial tissue, and feminine hygiene products, as well as ensure there are fresh linens, plenty of towels and face cloths, and any other amenities you can think of.
Bedrooms—Freshly washed, unstained bedding, comforters or quilts, alarm clock, and plenty of pillows. Tip: Stock snacks and bottled water in the bedroom for extra hosting points.
Common Rooms—Furniture that is not worn or broken, dusted tables, and entertainment items such as magazines and access to streaming services or consoles.
Kitchen—Pots and pans, cutlery, cleaning supplies, and cups. Coffee and tea supplies if you have provided those amenities.
If your guests require extra amenities for babies, children, or pets (should your house rules allow), try to accommodate those needs as best you can. While you might not have a spare crib in your possession, you can set out some baby wipes or similar items.
17. Have Storage Spaces
Even if your space is small, it's essential to provide enough storage for guests. If you don't have any built-in storage, try putting up bookcases or vertical storage solutions. The backs of doors can be great for over-the-door racks and hanging shelves, and containers under the bed provide extra hidden storage.
If you have storage space in the rental room, clear out all of your things from the drawers, dressers, or closets. It's important to give your guests plenty of room to store their clothes and accessories. Some extra storage options like a luggage rack can be a nice touch if you have space.
18. Vet Potential People
Get to know your guests before accepting their rental request—check out their Airbnb profile, other host comments on their stays, and overall rating. Initiate a conversation with them and set the tone for their stay before they even arrive. The more outreach you provide for your guests, the better the experience will be!
19. Welcome Your Guests
According to Airbnb, the check-in process is key to securing a favorable stay in your home. From welcoming guests to offering assistance, make sure your guests are comfortable and cared for the second they step into your home. This will elevate the experience for everyone.