The Best 28 Pet-Friendly Locations & Attractions in Texas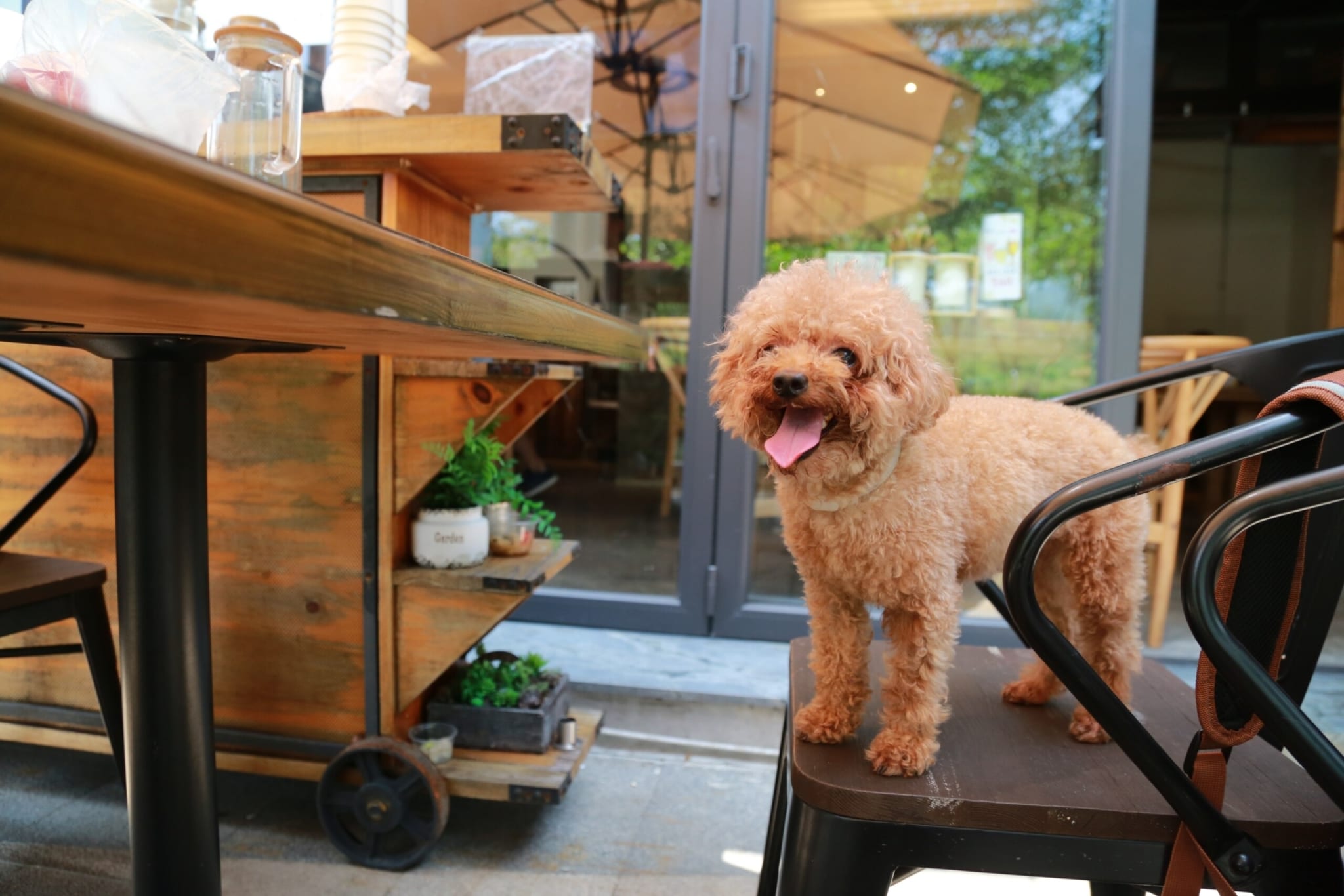 Bringing your furry friend with you on adventures is one of the most exciting parts of being a pet owner. And if you want to visit the Lone Star State, it is best to plan ahead which stops are pet-friendly, so you can explore with man's best friend. Luckily, Texas is one of the most pet-friendly states that you can visit!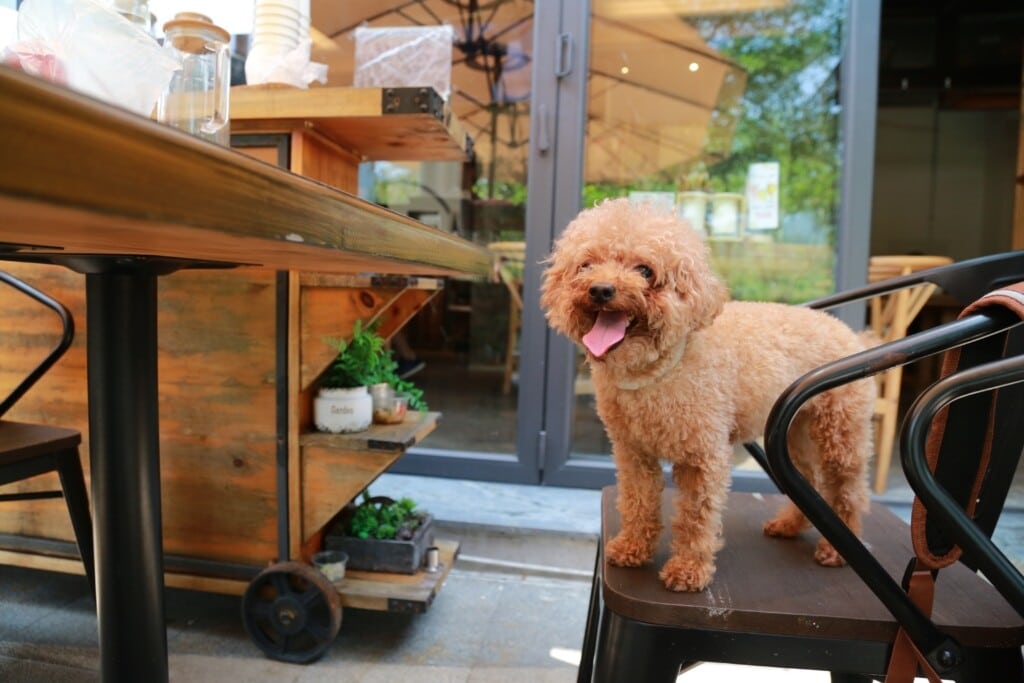 From outdoor activities and hikes to foodie stops and beaches, look no further for the best pet-friendly attractions in Texas.
1. Austin Guided Walking Tours
As long as your pet is leashed and well-behaved, they are welcome on one of Austin Walking Tours' three guided walking tours. Explore the Capitol Grounds, Congress, Bremond Block, and more with your dog, and enjoy an in-depth look at the city.
2. Austin Terrier
Your dog is more than welcome at Austin Terrier, a local Austin staple. Locals love their 12″ pizzas with over 20 toppings and burgers and sandwiches named after dogs. So even your pet will feel at home here!
3. Austin Yappy Hour
Every last Friday of the month, you can bring your dog to the Irie Bean Coffee Bar to receive a pet-safe manicure and pedicure treatment. But that is not all! You can also receive some dog training tips.
4. Barking Springs
Downstream from Austin's famed Barton Springs, you can find a beach filled with dogs. Let your pet enjoy a splash in the water while you chat with some of the other pet owners who frequent this lovely beach. This is a perfect activity for when the summer heat is in full swing!
5. Baywatch Dolphin Tours
Visit dolphins in their natural habitat with these cruises. Your dog can come along for free during a 45-minute trip to explore dolphins and other sea creatures. The boats have covered interiors and no propellers to ensure the safety of the sea life.
6. Canyon of the Eagles Lodge and Nature Park
Located in Burnet and on the shores of Lake Buchanan, pet owners can enjoy this resort and park with their furry friends. The area has numerous pathways, hiking trails, fishing, kayaking, and butterfly/bird watching locations. There is even an observatory for nighttime viewing.
7. Cibolo Nature Center and Farm
Explore the history and ecology of the local area with your pet at this nonprofit center. With 160 acres of marked trails and pathways, a historic farm, and teaching gardens, you won't want to miss out on bringing your pet along for an afternoon of fun.
8. Dallas Heritage Park
Leashed dogs are more than welcome at this park. Explore a collection of historic homes and structures around the 20-acre grounds, which is the largest of its kind in Texas. You can even enjoy the costumed reenactments that occur throughout the park.
9. Davis Mountain State Park
Four miles from Fort Davis, you can find multiple hiking trails, vistas, and viewpoints at Davis Mountain State Park, ideal for you and your pet. There is also a campground and RV park for overnight guests, but keep in mind that the Indian Lodge onsite does not allow pets.
10. Eastex Canoe Trips to Big Thicket
If you and your pet enjoy spending time in the great outdoors, this is an ideal place to visit. These canoe trips give you access to the wilderness of Southeast Texas. You can camp, hike, float, swim, and more in the Big Thicket park area, where your pet can explore off-leash.
11. Fire Museum of Texas
Bring your pet with you to see what was once the largest fire hydrant in the world—standing at 24 feet tall. Dogs are also allowed into the museum building, so it's an afternoon of fun for all!
Fun Fact: Walt Disney Studios originally donated the spotted fire hydrant to celebrate the re-release of the animated classic 101 Dalmatians.
12. Fort Worth Stockyards
Stay at the historic Stockyards Hotel with your pet and enjoy the rich history and culture this city has to offer. The historic district has the appearance of an old Western movie, complete with a parade of Longhorn cattle through the streets every day. Take a walk around the district and imagine yourselves in the shoes of cowboys and gangsters.
13. Galaxy Drive-In Movie Theater
Slip back into the days of classic cinema-viewing at this drive-in, located in Ennis, where pets are welcomed on a leash. You can choose from four different screens and even enjoy two movies for the price of one. There is also a snack bar onsite, but dogs are not allowed to accompany you to it.
14. Hill Country State Natural Area
Offering over 40 miles of space to explore, you and your pet can enjoy nature and fresh air here. Primitive and undeveloped, this hideaway has trails winding through grassy slopes and valleys, limestone hills, and spring-fed streams.
15. Historic Jefferson Train Ride
Leashed pets are welcome on this 40-minute narrated ride through local history. The route traverses along the wetlands and woods near the Big Cypress River, offering great views of the landscape and local wildlife.
16. LBJ National and State Historical Parks
What was once a ranch facility is now LBJ National and State Historical Parks. These parks offer trails, hiking, picnic spots, and even a self-guided driving tour of the grounds. Make sure to bring your dog's leash, as there are still farm animals and the occasional deer grazing in the trees.
17. McKinney Falls State Park
This park stretches over 700 acres with forests, waterways, and paths, offering visitors a lovely view of the wilderness. In the summer, you can cool down at the swimming hole, a popular site for locals. Then, take your dog and go for a hike on the trails along Onion Creek and Williamson Creek, or go out to the original homestead of Thomas F. McKinney.
18. Padre Island National Seashore
Though your pet is not allowed to go into the Malaquite Beach Visitor Center facilities, you can still enjoy the beaches and waves along the Padre Island coastline.
19. Pedernales Falls State Park
Scenic views and hiking trails abound at Pedernales Falls State Park. Enjoy a hike with your dog through the canyons and along the Mescal and Tobacco Creeks with the 7-mile Wolf Mountain Trail. This park also contains a duck pond that is perfect for a picnic lunch and a wildlife viewing station easily accessible for users of mobility aids.
20. Pottery Ranch
Wandering animals, unique finds, and home furnishings are all found at the Pottery Ranch, located just north of Marble Falls. And, you can bring your pets into the store while you shop! Pottery Ranch even has its own canine greeter, a chocolate Labrador Retriever named Rufus.
21. River City Run
Perfect for any fitness lovers, this 5-kilometer running tour brings you and your pet through the heart of downtown San Antonio. There are 16 stops along the route for you to take a break and learn about the city in more detail.
22. River Walk, San Antonio
The River Walk, a European-style promenade along the San Antonio River, is a lovely walkway for pets and owners. With plenty of outdoor dining and cafes, taking your pet for a wander down the River Walk is sure to be a great day out. And, because the Walk is situated below street level, you don't have to worry about crossing any busy roads.
23. Ruby M. Mize Azalea Garden
With over 500 varieties of blooms, Ruby M. Mize Azalea Garden is the largest azalea garden in Texas. Bring your pet along to stroll through the beautiful flowers on meandering paths. Plus, you can combine this visit with a trip to the adjoining Stephen F. Austin State University Mast Arboretum and Pineywoods Native Plant Center if you and your dog are up for it.
24. Southern Star Brewing Company
This Conroe-based brewery welcomes you and your pets on Saturdays for a free tour and tasting. You can usually find food trucks parked outside the brewery when it's lunchtime and find plenty of spots to eat a picnic lunch.
25. Terlingua Ghost Town
Terlingua Ghost Town, a former mercury-mining settlement in the Big Bend area of Texas, is open to people, pets, and apparitions alike. You can explore the abandoned and decaying buildings, mine shafts, cemetery, and more. There is also a diner, trading post, and an old jail that has now been turned into bathroom facilities.
26. The Exotic Resort Zoo
Located in Johnson City, you can take your behaved pets on this private park's special safari tour of the animals. There are over 80 different species present at the park, including buffalo, deer, and camels. If you want to stay longer, you can even book a stay in one of the pet-friendly safari cabins on the property!
27. Val Verde Winery
Bring your pet along with you for some wine tasting! The Val Verde Winery in Del Rio is pet-friendly and offers a great selection of wines to try. So relax and enjoy a quiet afternoon with your furry friend while sipping some local wine.
28. Zilker Botanical Garden
Zilker Botanical Garden is split into eight different garden sections connected by paths and trails and is a pet-friendly spot great for anyone interested in plants and flowers. So take your pet with you to wander the grounds and enjoy the scenic views of Austin from a different perspective.
Did you find this helpful and want to learn more about Texas hot spots? Check out our blog on the 20 best places to visit in Texas.