Revolutionize Your Backyard With These 28 Simple Tips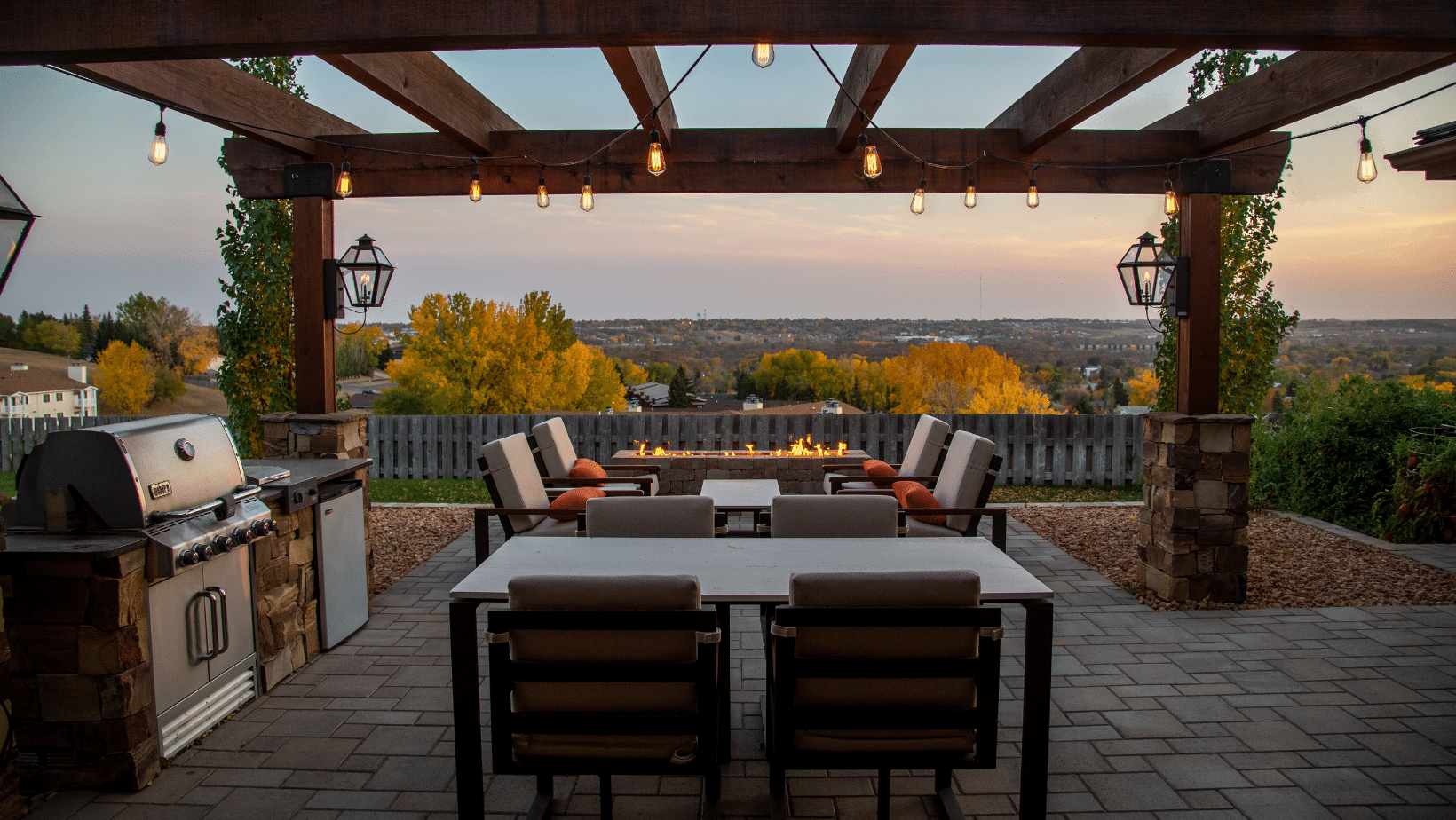 As cozy as an indoor living room can be, the backyard area is just as great of a place to get creative and comfortable. By setting up a yard with comfortable seating, food services, and plenty of space for games, you can make your backyard an inviting haven.
From firepits to tree swings, you can easily decorate and furnish your backyard with the essentials to turn it into your ideal setup.
Read on for 28 tips on how to decorate your backyard for function and aesthetics!
1. Make it Multi-Purpose
It's a good idea to furnish your backyard with a variety of multi-purpose furniture. Select pieces that can offer double-duty service, such as a potting bench that can also be used as a serving area. Try not to limit yourself to single-purpose décor.
2. Add Attractive Storage
Backyard storage does not need to be clunky or visually unappealing. Stylish storage boxes made from rattan or wicker with weather-proof liners are an excellent idea for tucking away cushions, blankets, or pool towels.
Additionally, you can opt for storage boxes with wheels that double as movable side tables or extra seating. Try hanging storage solutions, including wall-hung crates, canvas pockets, or multi-sectional vertical grids if your space is limited.
3. Create an Outdoor Kitchen
If you are interested in outdoor cooking, the kitchen space in the backyard might be for you. Depending on the available room, you can opt for a full alfresco cooking area with cabinets and built-in countertops or a simple grilling area.
4. Bar Service for the Backyard
Treat yourself to backyard bar service. Depending on the available space, you can install a full wet bar or a simple trolly for a compact setup. If you are short on floor space, try a fold-out wall shelf where you can mix, slice, and serve, before putting it back up.
5. Opt for Outdoor Dining
Not only can cooking outside be fun for everyone involved but eating outdoors can also be a treat! Arrange a comfortable dining spot for alfresco meals with benches, chairs, or cushioned seating, and get ready for some excellent summertime food and fun.
6. Backyard Campouts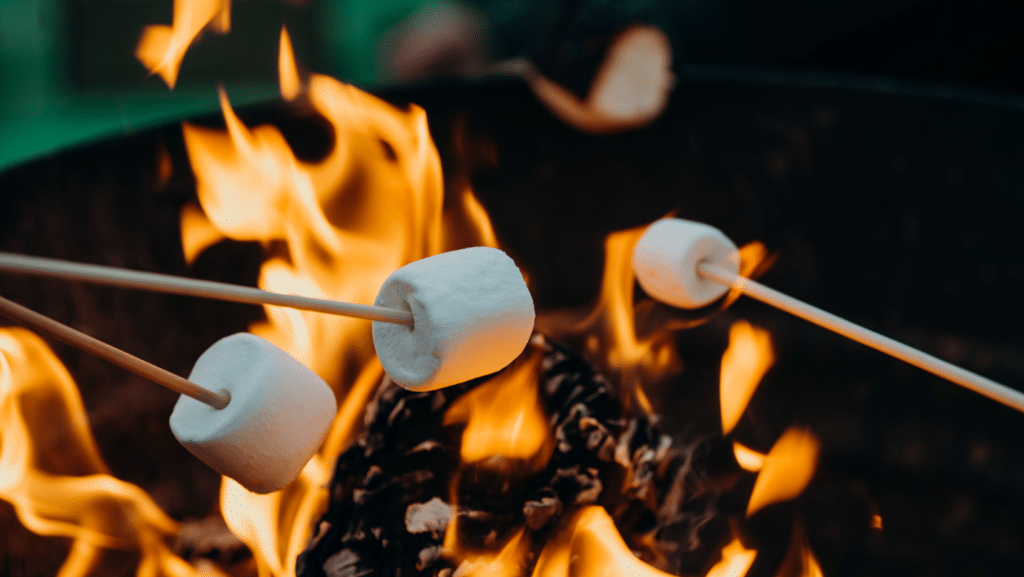 Create a campout vibe in your backyard with a fire pit, ready for a family cookout with hotdogs and marshmallows. Instead of simply building an open-air fire and risking burn circles in the yard, create a circular stone firepit and arrange benches around it.
7. Get Inspired by Nature
Even if you live in the middle of the city, your backyard is a great place to add a touch of nature. Focus on landscaping and plants to create a space to reconnect with the natural world around you and unwind in the fresh air and sunlight.
8. Floral Fun
Plant pops of color in your backyard by selecting vibrant blooms. Use a mixture of annual and perennial flowers to ensure some blossoms will come back every year and save you the trouble of replanting the entire garden!
9. Great Gardening
Don't limit your gardening to flowers—explore your other plant options! The backyard is a great place to grow fruit and citrus trees, various vegetables, and much more. Consider adding raised garden beds for even better yields if you have room.
10. Go Green
A small greenhouse is a great way to add functionality and storage to your backyard. Cultivate plants over the winter, grow hothouse edibles like tomatoes and peppers during the summer, or simply enjoy a morning cup of coffee inside your greenhouse.
11. Heavenly Herbs
Enhance your cooking by cultivating fresh herbs in your backyard. Tuck commonly used herbs like sage, basil, and oregano into pots or plant larger amounts of rosemary and lavender as shrubs.
12. Planting for Privacy
Instead of putting up a wall or fence, opt for a thicket of shrubs that grow swiftly to shelter your space. Fast-growing floral shrubs include Forsythia, Hydrangeas, Pyracantha, and Lilacs. For greenery, try Arborvitae, Juniper, or Dogwood plants.
13. Break it Up with Hedges
Create zones in your backyard by planting hedges strategically. Go for low, easily maintained hedges, enough to separate activity areas or lounging space, but not enough to isolate portions of your yard.
14. Define the Space
Like planting hedges to create zones in the backyard, you can define the space with outdoor rugs. Bring a feeling of coziness and livability to your yard with easily cleaned, weather-proof throw rugs that come in various colors and sizes.
15. Lovely Lighting
Let your backyard sparkle with a variety of lighting options. Hang string lights, miniature lanterns, or pendant lights, and invest in solar-powered fixtures. If you have paths or walkways in your yard, line them with rope lights to illuminate them at night.
16. Complement the Architecture
A key method to decorating your backyard is to match the overall flow of your home and architecture. Try not to mix and match shapes and aesthetics between the interior and exterior of your home. Focus on complementary décor.
17. Play with Vertical Space
Even if you do not have spatial challenges, change up the appearance of your backyard by making use of the vertical element. Use hanging pocket planters for herbs, tools, and flowers, install shelving on the fence, or stack pots at different heights.
18. DIY Decorating
If you are the crafty type, why not try to create some décor for the backyard? From privacy screens to benches, ponds, and light poles, you can find easy tutorials for various backyard decorating projects to undertake on websites like Pinterest.
19. Movie Nights Under the Stars
You don't need a fancy projector screen to host great movie nights in your backyard. Establish an outdoor movie spot by hanging a sheet from the trees or projecting a movie onto the side of your house, lay out blankets and cushions, and enjoy!
20. Optimize for Outdoor Games
Backyards are not only for relaxing but also for playing! Set up a badminton corner, layout croquet wickets, or reserve a lane of grass for lawn bowling. Consider installing a kid-friendly sandpit or painting a full set of Twister dots on the grass for a good time.
21. Establish an Outdoor Mudroom
Make cleanup more manageable with a backyard space dedicated to washing off. Benches, hooks, and storage options are all good additions to an outdoor mudroom and hose fixtures that allow for easy rinsing.
22. Pop-Up Pergolas
Backyards and pergolas go hand in hand, but you don't have to break the bank to set one up! DIY pergolas can be cheap and easy to create—for example, you can use three vintage ladders or arbors to construct a cute pergola. Add lights for extra sparkle!
23. Build a Treehouse
You don't have to live near a forest to enjoy a treehouse in the backyard. Build a treehouse on struts, or create a lookout deck around a tree trunk—perfect for enjoying sunsets and a great hideaway for kids.
24. Weave in Walkways
Why not add some paths into your backyard setup? Walkways do not have to be fancy or extensive. You can lay down some large, patterned tiles to guide your feet or use reclaimed wood to fashion a rustic walkway that adds character.
25. Wonderful Waterworks
Fountains add a sense of classiness to a backyard and an audible aspect to your space. Set up a series of recycled watering cans and a basin as a quirky country fountain, or build a simple pebble and pot fountain with a garden hose geyser.
26. Swing in the Trees
Hanging a tree swing is a great way to transform your backyard into a more whimsical space. Choose between simple plank swings, benches, or even a nest swing for maximum comfort. Tree swings are made not to damage any branches or boughs.
You can even get swing sofas for extra coziness. The ideal blend between a bench and a hammock, you can relax entirely on a swing sofa. Plus, it adds an exciting dimension to your backyard!
27. Hang a Hammock
Get some relaxation by hanging a hammock in the backyard. Suspend it between the trees or install one that comes with its own support structure. You can even crochet a homemade hammock if you are feeling particularly crafty!
28. Bird Feeder Basics
Time to feed the birds! Tempt hummingbirds with unique nectar feeders, offer snacks to sparrows, and entice finches with various feeders and seed mixes. If you don't want to buy a feeder, try making your own.
Easy DIY birdfeeders include using empty wine bottles, mason jars, milk cartons, or teacups. Hang them from the trees, porch, or the fence, and watch feathery friends flock over. You can even get creative with Lego feeders!
For a more arboreal option, make birdseed wreaths to hang from tree branches. Mold birdseed, breadcrumbs, peanut butter, or other bird-friendly goodies into a Bundt pan and hang from the center hole when set.
From lovely lighting to wonderful waterworks, there is something that everyone will enjoy. So don't wait! Make your backyard an oasis that all your friends will envy.
For more decorating advice, see some of our apartment decorating tips.