15 Recipes Perfect for the Holiday Season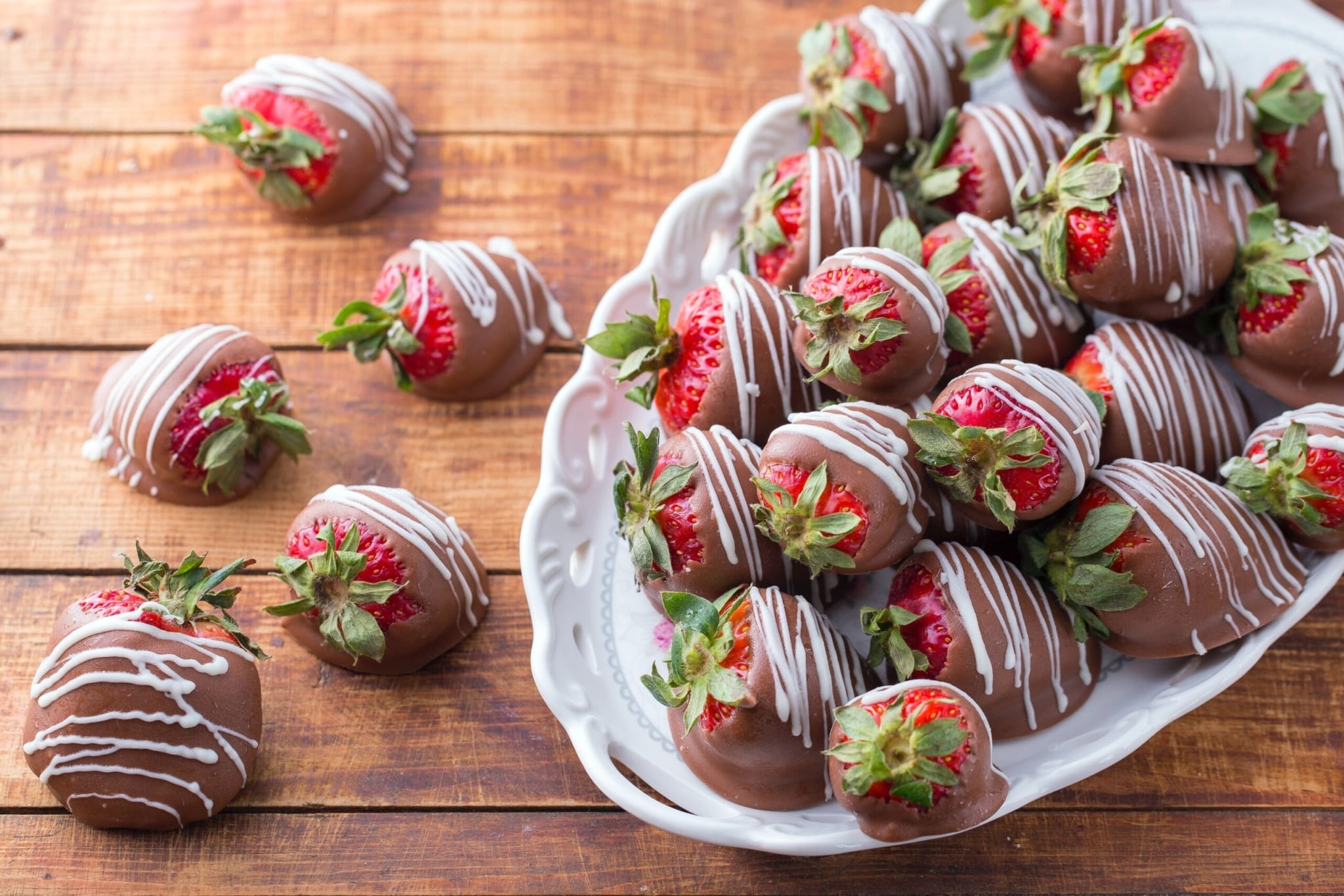 For anyone planning a holiday get-together, the menu is one of the most important aspects. Tantalize your guests' taste buds and create a spectacular spread with these 20-holiday recipes that are perfect for your next gathering!
Appetizers
Finger foods, anyone? Start the evening off right with these appetizers.
1. Cheesy Crab and Artichoke Dip
A delicious dish for sharing, this dip is rich, creamy, and just a little bit spicy.
Ingredients
8-oz cream cheese, room temperature
1 cup mayonnaise
2 garlic cloves, minced
½-lb lump crab meat
1 14oz can artichoke hearts, drained and chopped
1 cup grated parmesan cheese
3 green onions, sliced
½ cup poblano pepper, seeded and chopped
2 tbsp Dijon mustard
½ tsp sea salt
¼ tsp pepper
Method
Preheat oven to 400℉.
Combine all ingredients in a bowl, reserving ¼ cup of the parmesan for later topping. Mix well until entirely incorporated and creamy.
Oil a baking dish and spoon in the dip.
Sprinkle the remaining parmesan over the top and bake for 20 minutes.
2. Havarti, Thyme, and Pear Puffs
Let your tongue dance between sweet and savory with these rich pastries.
Ingredients
2 sheets of puff pastry, ready to bake
7-oz aged Havarti cheese, cubed
½ cup walnuts, toasted and chopped
2 tbsp thyme
1 cup pear chutney
⅓ cup honey
1 egg
1 tbsp water
Method
Preheat oven to 425℉.
Prepare puff pastry sheets according to the packaging and cut each sheet into 9 squares.
In the center of each square, position a piece of Havarti cheese, pear chutney, chopped walnuts, thyme, and honey.
Whisk the egg and water together and brush around the edges of the dough, carefully folding into triangles.
Brush the tops with egg wash and sprinkle with thyme and salt.
Bake for 15 to 20 minutes.
3. Ricotta Pear Crostini
A combination of creamy ricotta and crispy bread gives these a fantastic mouthfeel.
Ingredients
Fresh baguette, sliced
Olive oil
Ricotta cheese
Fresh pears, thinly sliced
Honey
Dried thyme
Red chili flakes
Sea salt
Method
Preheat the broiler and arrange the baguette slices on a baking sheet. Drizzle with olive oil and broil until just golden and crispy, around 2 minutes.
To serve, smear the toasted baguette slices with ricotta, top with 3 to 4 pear slices, and a drizzle of honey. Sprinkle it with thyme, salt, and red chili flakes for a little kick.
4. Salmon Pinwheels
It's difficult to go wrong with smoked salmon and cream cheese together.
Ingredients
4 slices of crustless bread
5-oz smoked salmon
Softened cream cheese
Black pepper
2 lemons, juiced
Method
Cut paper towels into squares the same sizes as the bread slices. Dampen the paper towels lightly and place them underneath the bread slices to keep them from drying out or cracking when you roll them up.
Spread cream cheese over each bread slice, up to the edge.
Lay smoked salmon slices over the cream cheese.
Sprinkle lemon juice and pepper over the salmon.
Roll each topped slice up tightly and chill for about 20 minutes before cutting into 5.
Main Courses
Wow your dinner guests with one of these delightful main courses.
1. Bacon-Wrapped Pork Loin with Cherries
A dish that looks fancy but is surprisingly easy, this pork loin will impress and delight.
Ingredients
12-lb boneless pork loin
½ tsp allspice
½ cup dried cherries, chopped
1 tbsp whole-grain mustard
½ cup parsley, chopped
6 slices raw bacon
1 tbsp redcurrant jelly
1 tsp red wine vinegar
Method
Preheat oven to 350℉.
Season pork loin with allspice and black pepper. Place on a baking sheet.
For the filling, combine cherries, mustard, and parsley in a small bowl. Spread over the surface of the pork.
Carefully lay the bacon crosswise across the pork, making sure to cover the meat fully. Bake uncovered for 45 minutes.
As the meat bakes, mix the jelly and vinegar. Brush over the bacon and put it back into the oven for an additional 10 to 15 minutes.
Allow meat to rest for 10 minutes before slicing.
2. Grilled Salmon with Caper and Almond Sauce
A light yet filling dish, this is a perfect option for any gathering.
Ingredients
4 160g skin-on salmon fillets, room temperature
⅓ cup olive oil
2 tbsp capers, drained and chopped
½ lime, segmented and chopped
2 tbsp almonds, toasted and chopped
1 green onion, sliced
3 sprigs fresh dill, chopped
Juice of ½ lemon
Method
For the sauce, combine the capers, lime, almonds, green onion, dill, and lemon juice, in a bowl. Add ¼ cup olive oil to the mixture, season to taste with salt and pepper, mix well, and set aside.
Add the remaining 1 tbsp of olive oil to a non-stick frying pan over high heat. Place the salmon fillets in the pan, skin-down, and cook for 2 to 3 minutes until the skin is crispy and lightly browned. Flip and cook the top side of the salmon for 2 more minutes, or until no longer translucent.
To serve, plate fish on a serving dish and top with the sauce.
3. Roast Beef with Tomatoes and Garlic
With only a few ingredients and plenty of flavors, this roast beef is bound to impress.
Ingredients
2-lb boneless rib roast
1 pint of grape tomatoes
12 garlic cloves, peeled
3 tbsp olive oil
8 sprigs of fresh thyme
Method
Preheat oven to 350℉.
Season the meat with salt and pepper before placing it into a large roasting dish.
Mix the tomatoes, garlic, oil, and thyme in a small bowl, and season liberally with salt and pepper.
Spread the tomato and garlic mixture around the meat and bake until it reaches your desired doneness.
Let the roast rest for 10 minutes before slicing and serving with the tomatoes and garlic.
Side Dishes
Looking for something to accompany your main? Look no further than these sides!
1. Braised Shallots
Slow-cooked in sherry, you will be singing these shallots' praises a lot.
Ingredients
1 tbsp olive oil
500g shallots, peeled and halved lengthways
1 cup cooking sherry
1 cup chicken stock
1 tbsp thyme
1 bay leaf
¼ cup butter, diced
Method
Heat the oil in a deep pan and cook the halved shallows for about 10 minutes, until golden brown.
Add sherry, chicken stock, thyme, bay, and season with salt and pepper.
Bring to a boil before covering and simmering for 1 hour, turning the shallots occasionally.
Remove the lid and simmer for another 20 minutes until the liquid has formed a light glaze.
Add the butter and stir to dissolve.
2. Rosemary Roasted Potatoes
Serve these potatoes for a comforting and crunchy side dish.
Ingredients
750g small, red-skinned potatoes
3 tbsp olive oil
¾ tsp sea salt
½ black pepper
3 garlic cloves, minced
2 tbsp fresh rosemary, minced
Method
Preheat oven to 400℉.
Chop the potatoes in half or into quarters and place them in a bowl.
Toss potatoes in the oil, salt, pepper, garlic, and rosemary.
Spread the potatoes onto a baking sheet in one layer.
Roast for around 1 hour, mixing twice during cooking so all potatoes brown evenly.
Desserts
Get your just desserts with one of these tasty treats.
1. Chocolate Dipped Strawberries
Rich-tasting and fancy-looking, everyone loves a chocolate-covered strawberry.
Ingredients
1-lb fresh strawberries
1 cup chocolate chips, melted
2 tsp coconut oil
Method
Add the oil to the melted chocolate to help coat the berries better.
Grasp each strawberry at the stem or leaves and dip it into the chocolate, rolling to coat thoroughly.
Place covered strawberries on a parchment paper-lined tray and refrigerate for at least 30 minutes.
2. Oreo Truffles
Quick, easy, and decadent, these truffles will win over any guest's heart.
Ingredients
36 Oreo cookies
8-oz cream cheese, at room temperature
16-oz white chocolate, melted
Method
Crush the Oreos using either a food processor or a plastic bag and rolling pin, reserving 2 tbsp of the crumbs for a garnish.
Combine cookie crumbs and cream cheese in a bowl, then refrigerate for 1 hour.
Shape the mixture into 1-inch balls and freeze until firm.
Dip the frozen Oreo balls into the melted white chocolate and put them on parchment paper to solidify. Sprinkle with the reserved crumbs and keep them in the refrigerator.
3. Peanut Butter Droplets
Delightful and adorable, these cookies will be the star of the dessert table.
Ingredients
1 cup peanut butter
1 cup sugar
1 egg
1 tsp vanilla extract
1 bag of milk chocolate kisses
Method
Preheat oven to 350℉.
Cream together butter and sugar, then add the egg and vanilla.
Roll into 1-inch balls and place on baking sheets. Bake for 10 to 12 minutes, until the tops start cracking.
Remove from oven and press one chocolate kiss into the middle of every cookie, then allow to cool completely.
Drinks
Wind down your evening with one of these drinks in your hand.
1. Cranberry Mimosa
Festive and feisty, this drink makes for great sipping.
Ingredients
1 lime, juiced
1 cup cranberry juice
12 fresh cranberries
1 bottle champagne
Method
Pour ¼ cup cranberry juice into each glass. Fill up with champagne, and float cranberries as garnish.
2. Mulled Apple Juice
A warm hug in a mug, this spiced apple drink is great for late nights.
Ingredients
4 cups apple juice
3 cloves
¼ cup sugar
1 cinnamon stick
Method
Bring the juice to a simmer with the cinnamon stick and cloves.
Add sugar and stir to dissolve.
Heat for another 5 to 10 minutes.
3. Pineapple and Lime Fizz
An incredibly fresh drink to satisfy after any meal is a pineapple and lime fizz.
Ingredients
3 cups pineapple juice
1 ½ cups tonic water
1 lime, juiced
1 bunch fresh cilantro leaves, chopped
Method
Combine the coriander, lime juice, and ¾ cup of pineapple juice into a cocktail shaker with ice.
Shake and strain into glasses with extra ice. Top with the remaining pineapple juice and tonic water.
Cap off your evening perfectly with this simple crowd-pleaser.