New Homeowners Gifts for Him & Her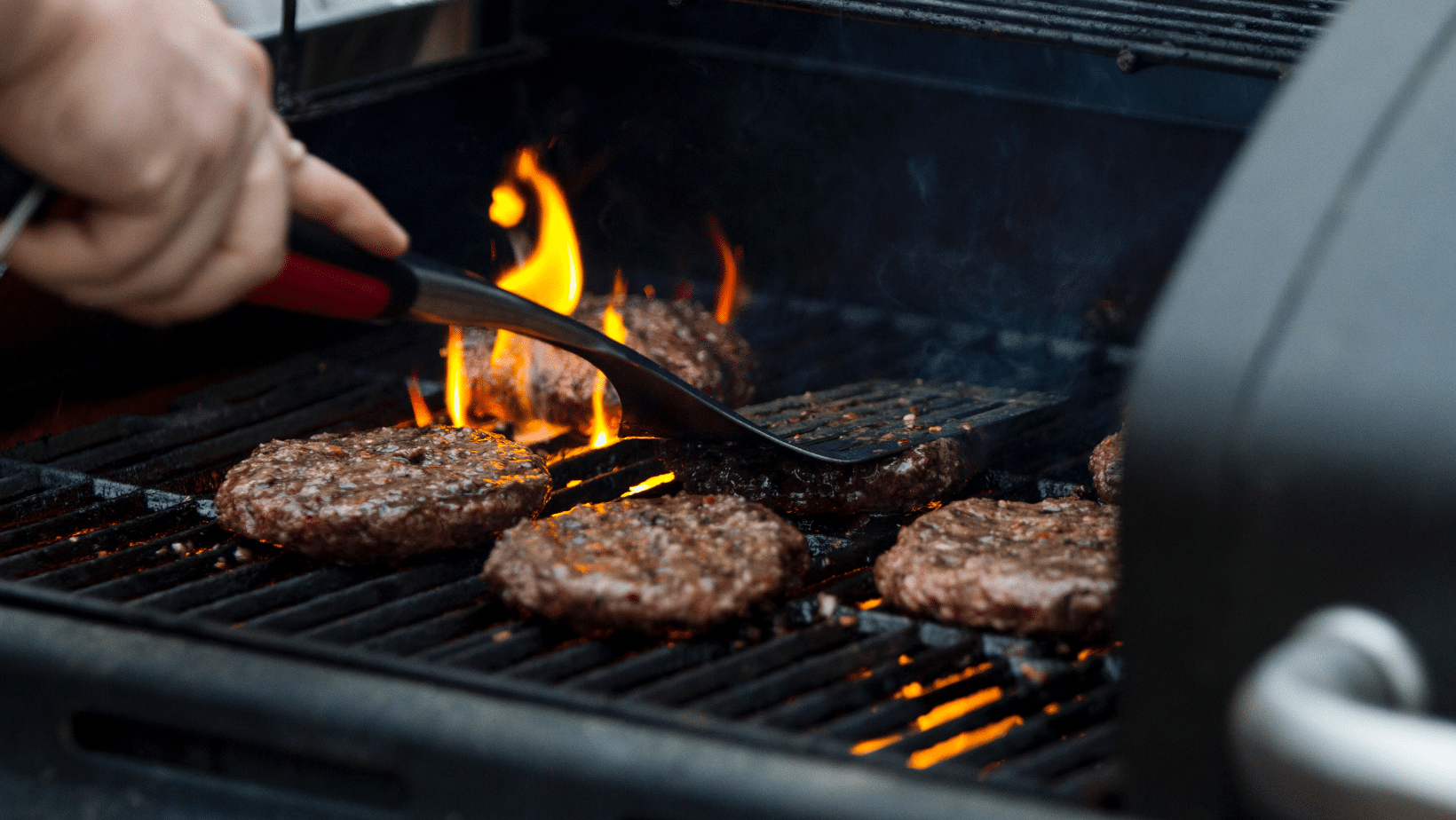 Whether you have just moved into your new house or your friends have, it's always nice to say welcome and congratulations with a small offering. And with all the busyness and responsibilities that come with moving, why not gift something useful or relaxing?
Not all gifts need to be fancy or expensive, and giving a functional present will be greatly appreciated. From grilling goods and sushi kits to slippers and bath sets, here are 30 great ideas for new homeowner gifts perfect for him and her!
15 New Homeowner Gifts for Him
Don't be overwhelmed by the idea of buying him a housewarming gift! Choose one of the following for a great gift idea that he will use time and time again.
1. Backyard Games
Help turn the backyard into a game-night extravaganza!
With a backyard game set, you can give several gifts in one. From cornhole to horseshoes to Jumbo Jenga, you will never be bored with these strategic games for players of all skill levels and ages.
2. Barbeque Essentials
Do you or the new homeowner in your life love grilling in the great outdoors? Opt for gifting barbeque essentials—from steak stones to smokehouse salt blends; there's something for every grilling enthusiast.
You can find a grilling spice set that will elevate the flavor of all barbeque nights, as well as a grilling toolset with a variety of professional-grade stainless steel implements. These are long-lasting and easy to clean, perfect for any grilling master in your life!
Does he already have grilling utensils? That's no problem—opt for a personalized serving board for his greatest barbeque creations or a monogrammed apron. If your griller is interested in making his own goods, try a BBQ sauce maker or DIY chorizo kit.
3. Bedside Caddy
Never let your bedside items go missing again. A bedside caddy is ideal for organizing your personal items in one place, from your keys and watch to a charging point for your phone and earbuds. It is a stylish piece that will serve you well for many years to come.
4. Beer Subscription Box
Who doesn't love the ease of a subscription box service? And with a monthly beer subscription box, a new homeowner can get brews right to his door. Many packages have monthly themes that allow users to taste beers from around the world from the comfort of their homes.
5. Bluetooth Home Speakers
Even if he doesn't have a complete home theater setup yet, some powerful, Bluetooth speakers will always be an excellent option for a new homeowner. Get compact speakers to allow him full in-home mobility, whether cooking in the kitchen or relaxing on the patio.
6. Breakfast Sandwich Maker
Get that man breakfast on the go! With a breakfast sandwich maker, you can ensure the new homeowner in your life has a freshly made meal in the morning, no matter how busy.
7. Coffee Gift Set
Gift a good way to wake up in the morning with a coffee gift set. The set can include coffee beans from around the world, specialty flavorings, and even a French press to create the perfect brew every time.
8. Decanter
Does the new homeowner in your life enjoy a good glass of wine, whiskey, or scotch? Then a decanter set might be the perfect gift. Give a cut glass liquor decanter that keeps spirits fresh and functions as a lovely decorative piece.
9. Decorative Wall Clock
Time flies when you are in the process of moving into a new home, so gift something that will help with that! Decorative wall clocks come in various shapes and sizes but ideally should be simple in design to not detract from the rest of the room.
Opt for a solid-colored face with bold numerals for a classy look that will fit well into whatever room it is destined for! Matte finishes such as a leather covering will be a more subtle touch, removing the annoying glare that some clocks give off.
10. Dresser Valet Tray
A step up from the bedside caddy, gifting a dresser valet tray can be another great organizational tool for the new homeowner in your life. These trays come with space and slots enough for all the small items that can get lost in moving house shuffles.
11. Food and Drink Smoker
Gift the perfect accessory to a culinary lover—a smoker lets you easily infuse both food and drink with a touch of smoke and adds flavor to a variety of concoctions. Choose a handheld smoker to allow for portability while still smoking items within a minute.
12. Gaming Headset
If the new homeowner is an avid gamer, chances are he will greatly appreciate a good gaming headset to use as he unwinds from a long day of unpacking and chores. Choose wired and wireless, made for PC or console, for the best gaming experience.
13. House Slippers
Prevent cold feet in a new house with a pair of luxury house slippers. Moccasin-style slippers remain one of the most popular—sporting a closed back to keep heels from slipping out and moisture-wicking inner fabric to keep feet from getting sweaty.
14. TV Projector
Help your buddy start their home theater setup in the living room with a projector and make movie nights even better.
Capsule projectors are compact and offer images up to 100-inches in size, whereas a smart home projector is compatible with Alexa and Bluetooth and projects up to 120 inches onto your wall. Take Netflix streaming to the next level with these gadgets!
15. Whiskey Stones
Give the gift of drinks that no longer water down from melting ice. With whiskey stones that can be popped into the freezer, drinks can remain cold without becoming diluted. These are a great addition to any home bar or drink station!
New Homeowner Gifts for Her
Extend a warm welcome to being property owners with various gifts perfect for the new lady of the house in your life.
The following are some gift ideas that will help her feel right at home.
1. Bath Caddy
Bring on the relaxation with a complete bath set. Bath caddies are great for holding your books, tablet, wine, or tea as you sink into the bubbles, without worrying about dropping anything in with you.
Take your gift to the next level with a bubble bath set, including candles, a variety of bath liquids and oils, effervescent salts, a neck pillow, and much more. You can even get small tub-side speakers that are water-resistant so the smooth jazz can play safely all evening.
2. Bird Feeder
Greet feathery friends with a bird feeder! You can choose from a wide variety of bird feeder types, from decorative to rustic, simple to avant-garde. Opt for a squirrel-resistant bird feeder to keep pesky paws out of the birdseed and prevent them from making a mess.
3. Bonsai Tree
Bring a pop of greenery into the new home with a potted bonsai tree. These little shrubberies do not need much attention past the occasional watering and will give a touch of class to whatever room it ends up in.
4. Cheese & Charcuterie Boards
Perfect for future gatherings, a set of cheese and charcuterie boards is a great housewarming gift. Opt for boards that can be stacked for storage and come with all the accessories—including cheese knives, appetizer forks, and cheese labels.
5. Cocktail Vessels
Give a gift that not only looks great on a shelf but is also functional for any future parties! From copper Moscow mule mugs to elegant martini glasses, cocktail vessels are a great housewarming present that will last for years.
6. Custom Home Painting
Why not celebrate a new home by commissioning a custom house painting? You can find talented artists who can make a lovely watercolor drawing or pencil sketch of the new abode that can proudly hang in a place of honor. Try Etsy for many artsy options!
7. Entry Wreath
Extend your welcome with a wreath for the front door. While you might not know which style the new homeowners are going for, a small, sweet-smelling wreath will not go amiss!
For a long-lasting, customizable wreath, choose an artificial base like a grapevine. Then layer the wreath with a delicate but fresh smell such as tulips, lilac, eucalyptus, or bunches of cinnamon sticks.
8. Folding Step Stool
Never be unable to reach the tops of kitchen cupboards again! With a folding step stool, you can quickly whip it out to dust high surfaces or fetch the occasional china and then collapse it back down for convenient storage.
9. Multi-Purpose Bookends
Multi-purpose items are great for new homeowners to expand functionality in the house, including bookends. Opt for bookends that function as vases that pair blooms perfectly with a neat row of book spines in any room.
10. Oil Diffuser
Maximize relaxation in your new home with an essential oil diffuser. Pair the diffuser with a small set of the best oils and blends specifically for relaxation, such as lavender, eucalyptus, and chamomile.
11. Sushi Kit
Making your own sushi can be a fun experience for the whole family. You can find various sushi kits for an eventful night, from the more traditional bamboo mat types to kid-friendly plastic molds.
12. Throw Blankets
Give the gift of coziness with a set of soft throw blankets. Opt for a neutral color palette that will complement any room and an easily washable material to combat stains or spills.
13. Water Filter Pitcher
There's nothing like the taste of freshly filtered water, so gifting a water pitcher complete with a built-in filter can be a great housewarming present. Shop various filter brands, including Brita and LifeStraw, to ensure the drinking water is always fresh and crisp.
14. Welcome Mat
What else says welcome more than a welcome mat for the entry? Choose from many designs, scripts, and graphics to select the ideal rug for the new abode. Add a personal touch by ordering a customized welcome mat from a boutique or via Etsy.
15. Wine Subscription Box
Let the new homeowners in your life unwind with a wine subscription that lets them sample vino from around the world every month. This can be an exciting way to travel with your tastebuds and discover new wine favorites!