Introduction to Smart Home Technology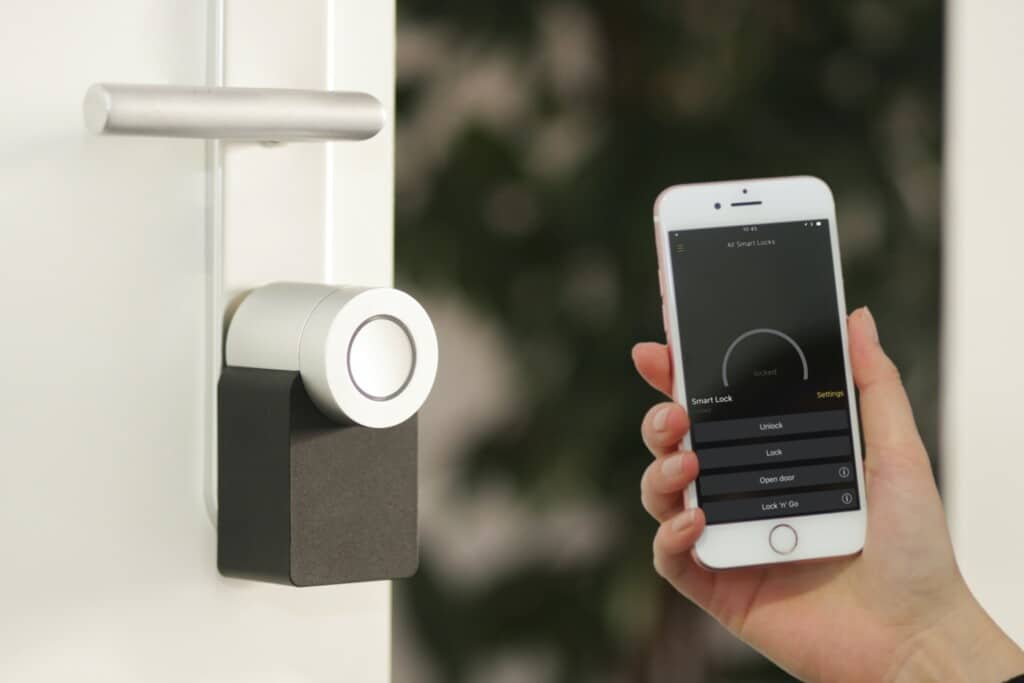 Smart home technology is on the rise around the world. You can connect devices and appliances in your home to communicate with one another and you, allowing you to control and monitor everything directly from your smartphone. Thanks to the vast number of smart home technology products, nearly all the electronics in your home are fair game for a tech revolution!
With a broad spectrum of networks and devices ranging from utilities, entertainment, and communications, let's take a closer view of the outlook of smart home technology.
What is Smart Home Technology?
Home automation via the Internet of Things is a key component of smart homes. From window shades to lamps, controlling items around the home with voice commands or the push of a button is exciting and handy. Investing in smart home products can make your house more secure and easier to control.
What are the Benefits of a Smart Home?
Smart home technology can come with a large initial price tag, but most people agree that it saves you time and money, meaning that you'll be better off with a smart home system in the long run. The following are some of the benefits of having a smart home:
Convenience—With your voice or device, you can control everything in your smart home, from your TV to your light bulbs. If you want something to happen in the house, you just need to ask for it, adding an unparalleled level of convenience.
Enhanced Security—Because smart locks and security cameras ensure your home is more secure, you can rest easy. Additionally, burglars tend to pass on robbing houses with alarms or a smart home system.
More Independence for Older or Disabled Individuals—Handy devices like smart blinds, smart thermostats, smart vacuums, and smart speakers can make life easier for people who are older or have mobility issues. The ability to control aspects of your house brings more independence for many homeowners.
Near-Guaranteed Satisfaction—Most homeowners who own smart devices or technology are very satisfied with their experience and enjoy the convenience it affords them.
Savings—Smart devices work to reduce your home's energy use, saving you money every month!
What Technology Can You Implement in a Smart Home?
There are so many smart home product categories, allowing you to control everything from lights and temperature to security and locks. Here are some of the most popular smart home products!
Base Smart Home Systems
The first step to assembling your smart home is the base system. This hub is responsible for controlling much of the other tech in your home, so it's important to select your system carefully. There are many options for smart home systems, including:
Amazon Echo Hub
Amazon's Alexa Platform
Apple HomeKit
Google Home and Google Assistant
IFTTT
Samsung SmartThings
Z-Wave
ZigBee
When designing your home's smart technology, choosing a system can be daunting with all the options out there. But you can narrow it down a bit by considering the network and technology you already have—avid Android users might find Google Home a better fit than Amazon Echo or an Apple HomePod, for example. If you only have a couple of smart devices in your setup, you might not need a hub, but if you are looking to install a more comprehensive smart system, a hub will make everything easier.
Smart Blinds
Even the windows and shades in your home can be improved with smart technology, allowing control of natural light as it enters your home. Smart blinds can lead to major energy savings by being programmed to open and close at appropriate times of the day automatically. If you are out of the house, set your blinds to stay closed in the summer to keep rooms dark and cool. Blinds can automatically close for bedtime and be open before you wake up, giving you enhanced privacy and a great start to the day.
Smart Garage Door Openers
Smart tech improves the workings of garage doors providing greater convenience and safety. Connections to smartphone apps allow you to remotely control and monitor your garage door, get alerts when it opens, and allow access to family or friends when necessary.
Smart Home Appliances
You can browse a range of smart appliances for your kitchen, including ovens, stovetops, pressure and slow cookers, and coffee makers. These devices are easily controlled with companion apps for your smartphone, allowing you to control temperatures, timers, and scheduling your food to start cooking even when you are not home. There are also smart refrigerators that help you keep track of groceries and assist with compiling shopping lists.
Smart Home Security
The convenience and safety that come with smart home security and cameras improve the functional aspects of your house. Smart security devices include cameras, motion detectors, exterior lights, facial recognition devices, and intercoms that can connect to your smartphone and allow you to keep an eye on your premises remotely. Smart home security gives you total visual command of your home and provides peace of mind even if you are away!
Smart Home Utilities
Smart technology makes it easier than ever to control, monitor, and save money on your utilities. Watering controllers will handle your sprinklers, distribute water around your landscape as efficiently as possible, and have water settings for different yard zones. Smart air conditioners gather weather information and your lifestyle habits, tailoring operations to your home and patterns while maximizing savings. Smart water valves allow for remote control of your home's water supply and the monitoring of the system if you are away from home.
Smart Lighting
Technology enhancements to your lighting allow you to control lights in your home from anywhere, program them for a schedule, and even have them come on automatically when you arrive home. You can install special smart bulbs designed to wake you naturally with specific tinting that reduces melatonin in the body and with a mode that helps you fall asleep faster. Other bulbs can be programmed to react to music in the room, and integrated Wi-Fi signal boosters can help extend the range of your network to all areas of the house.
Smart Locks
When security is enhanced by technology, it's a win-win situation. New smart door locks allow homeowners to go keyless, allowing users to program specific family members to be recognized by the keycode, smartphone app, or biometric ID scan. Entry allowances can even be tailored to restrict access for particular people at certain times, and devices will log and track who comes and goes for enhanced security.
Smart Plugs and Switches
These items allow you to fully control your appliances, keep an eye on energy usage, and set schedules for when you are not home. Smartphone apps connect to your smart plugs and switches, allowing you to monitor everything from your phone. Smart switches can also use motion detection technology to automatically turn on appliances or lights when someone enters the room.
Smart Smoke Detectors
Enhance your home's security with smart smoke detectors, one of the most useful categories of smart home products on the market. These detectors connect to a smartphone app, and if the alarm goes off, an audio alert sounds as well as helpful voice instructions. The app will tell you the problem—whether it is smoke or CO2, which room the alarm was activated in, and even the severity of the leak or smoke. Phone alerts for dying batteries and light activation to find which detector is going off further enhance the usefulness of smart smoke detectors.
Smart Speakers
Much more than just music listening devices, smart speakers help control the smart home system and have voice assistants ready to answer any questions. Smart speakers have AI virtual assistants that control the music, tell you about the weather, read the news, and much more, keeping your system hands-free.
Smart Thermostats
The best smart thermostats use AI to figure out how fast your home heats up or cools down and will amend its schedule accordingly to use as little energy as possible. You can use room-by-room temperature control and get alerts if a window is opened so you can adjust the heating in that room. Internet-controlled heating systems are excellent for lowering energy usage and saving you money.
Smart Vacuums
Smart vacuums are little house robots that take the effort out of cleaning your space and do the hard work for you. They can handle pet hair, hardwood floors, and even carpets, and some robot vacuums have built-in water tanks that can mop your floors after vacuuming. Smart vacuums connect to your smartphone so you can control them right from the sofa, with powerful lasers that guide the machine away from furniture or stairs. These smart vacuums vary in battery run time but implement smart mapping that creates a customized cleaning schedule for your home to be as efficient as possible. Some models even empty their own dust receptacles for the ultimate convenience!