The Ultimate Pool Safety Guide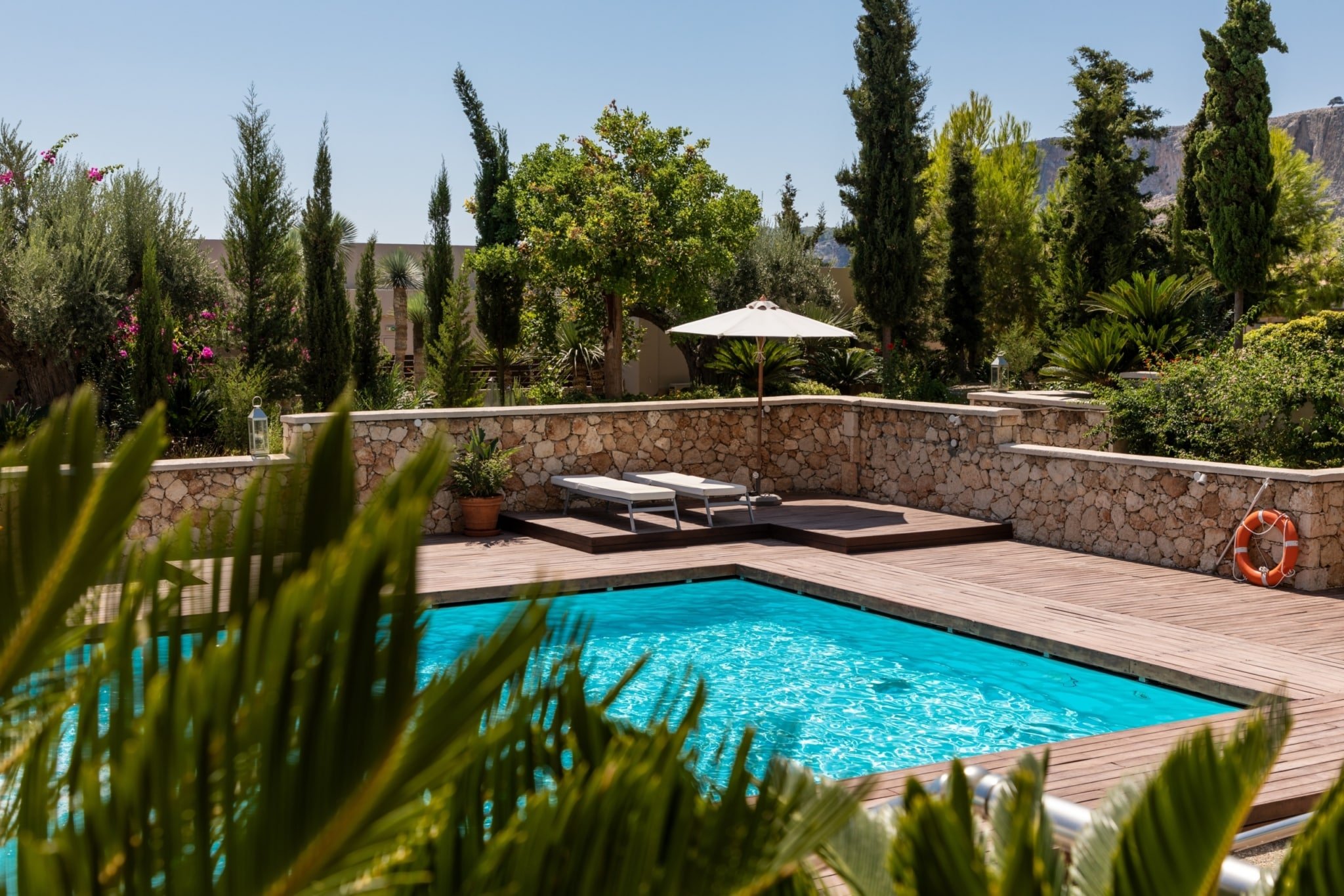 Going for a swim on a hot day is one of the best ways to spend the afternoon, especially during summer in Texas. Pools are a source of enjoyment for many people, from children to adults, whether you want to paddle in the shallow end or relax by the side of the pool.
However, pools can also be a source of some major safety hazards. Accidents poolside and in the water are commonplace and can be disastrous. And in order to prevent some of these risks, there are a few safety guidelines that need to be implemented.
Read on for a quick but comprehensive guide to safety practices around and within the pool!
Check the Pool Codes & Regulations
Make sure to keep up-to-date with the latest safety codes and guidelines for pools. Local ordinances can be a great resource for updating your pool safety knowledge and getting tips on a variety of municipal requirements.
Install the Proper Equipment
Part of safe pool activity is using the right equipment for the setting. These items will add extra precautions to your poolside and heighten the safety of the pool environment. This includes float lines, proper pool covers, and pool safety hooks.
Other pool-specific equipment includes handrails, accessible pool exits, and non-slip materials or covers on all ladders.
Use Pool Safety Covers
Another safety precaution, pool covers are great for keeping out debris that can dirty the water and for preventing people from falling in. Safety covers come in both mesh and solid models, depending on the pool type, and are designed to hold a person's weight.
Enforce the Safety Rules
One of the best ways to ensure your pool and entire swimming area remains up to a good safety standard is by consistently enforcing the rules. Remaining vigilant at all times is crucial to keeping everyone away from harm.
Don't bend the safety rules for anyone. All swimmers should abide by the same code.
Share Your Pool Safety Tips
Not only should you remain vigilant in maintaining your pool safety guidelines, but you should also share them with everyone present. Make sure all swimmers understand the pool safety rules and abide by them.
This includes the more common ones, such as not running by the pool and avoiding swimming on an empty stomach, but also any specific rules or considerations for the area.
Never Leave Children Unattended
Children are not the only ones at risk for accidents in a pool, but they tend to be the most affected age group regarding pool safety. It's important to never leave children alone in the water or by the side of the pool, even if just for a moment.
This is especially important if no other adults are present in the pool area focused on the children. Even in that case, if you must leave the area, make sure to point out your child to other guardians who are watching so they can keep an eye on them, as well.
Secure Areas Around the Pool
Always keep the pool area closed off to people when not in use and under supervision. Gates and barriers are important to keep curiosity at bay and prevent anyone from falling into the pool when no one is around to see it happen and call for help.
You can install pool fencing directly around the structure that is also fitted with childproof locks. Most pool fences can be purchased at a height of around four feet, but taller fencing is always better to prevent an adventure gone wrong.
Add Safeguards & Alarms to Your Pool
Locking your pool up after the day is done is a good way to prevent accidents from occurring outside of normal swimming times. And a great method of ensuring the pool remains undisturbed is installing alarms specifically manufactured for pool safety.
Pool alarms float on the surface of the water when the pool is not in use. These buoyant alarms will sound if there is a major disturbance within the water, such as a person, child, or pet falling in, alerting you of the situation.
You can also install gate alarms to secure the area around the pool or door alarms if your patio leads directly to the pool area. These can be programmed to work during the night and will be triggered if anyone tries to slip outside and get too close to the pool.
Stay Away From the Pool Drains
Pool drain covers and drainage systems are surprisingly dangerous for swimmers, so it's important to keep well away from them. Because the suction required for the drainage systems is so strong, it is easy to get stuck in the pull and get into trouble fast.
Ensure your drains meet cover compliances and keep swimmers away from them. This includes hair, jewelry, fingers, limbs, bathing suits, and toys, all of which run the risk of getting caught in a drain's powerful flow and causing a disastrous accident to occur.
Inspect the Pool Frequently
By checking your pool and the area around it for problems often, you can catch possibly dangerous issues before they even occur. Part of pool safety is proactivity, so frequent inspections are essential.
Ensure that all plumbing, drainage, and filtration systems are in good repair and functioning, and watch for broken drain covers or any other potential health hazards. Also, check for protruding bolts, sharp edges, and broken ladders or railings.
Keep the Pool, Pool Water, & Surrounding Area Clean
Pools are notorious for becoming dirty if regular maintenance and cleaning are not enforced. Ensure that your pool area, structure, and water are kept crystal clear and spotless with a routine schedule for cleaning.
This includes brushing the pool sides and bottom, skimming the water, and vacuuming debris out of the pool with a special machine. During the swimming season, this should be done daily to twice a week to maintain a clean and safe pool environment.
Test the Water Regularly
In addition to regular maintenance inspections and cleaning schedules for your pool, it's important to test the pool water routinely during use. If the chemistry in the water is off, the entire pool's hygiene and safety are compromised.
Buy test strips at your local pool supply or grocery store and test the water weekly during the summer or when the pool is frequently used. The pH, chlorine, phosphate, and alkalinity levels should be kept within normal ranges for the water to be safe.
Have An Emergency Kit On Hand
Just in case the worst should happen, it's important to have the supplies on hand to deal with an emergency. Pool areas should always have first aid equipment available for use and the contact information for first responders. It's better to be prepared!
A good emergency pool kit should include the following essential items, among others:
Breathing Barrier
Cold Compress
Compress Dressings
Cloth Tape
Gauze Pads
Latex-Free Adhesive
Latex-Free Gloves
Roller Bandages
Scissors
Slings
Know-How to Perform CPR
For anyone frequenting bodies of water, including a pool, knowing CPR is incredibly important and could end up saving a life. While lifeguards and swimming instructors are required to have CPR training, knowing it yourself can help in an emergency when you are home.
Basic CPR training and certification are available from many sources, including free courses with the American Red Cross Association.
Learn First Aid
Basic first aid training is a must for any pool-goers. Not only is CPR a necessary skill, but you should also know how to deal with a variety of other injuries that can occur at a pool, even if it's just until the paramedics arrive or the person can be taken to a hospital.
Basic first aid training includes treating cuts or abrasions, securing dislocated or broken bones, and other important safety considerations.
Invest in Personal Flotation Devices
Having personal flotation devices or PFDs on hand is essential for ocean and river outings and for use in pools. Always have proper PFD equipment ready, including life vests and preservers, flotation rings, float lines, etc.
While pool noodles and inflatable pool toys are fun to play with, they are not deemed as proper, safety PFDs. So, make sure to stock your poolside not only with these fun items but also the ones that could save a life.
Limit Drinking & Swimming
Though relaxing by the pool with a drink in hand might sound nice, it's best not to mix alcohol and watersports. Not only does drinking put you in danger of having an accident yourself, but lessened reaction times could put others at risk, too.
It is important to keep your wits about you the entire time you are at the pool, even if you are not swimming yourself. After all, you never know when someone else might run into trouble, and being able to assist in that situation can be absolutely crucial.
Review Your Insurance
Some insurance carriers exclude swimming pool liability. So it is essential to contact your
local insurance agent
and review your current home insurance policy to ensure you have proper coverage.