18 Ways to Save On Your Wedding Day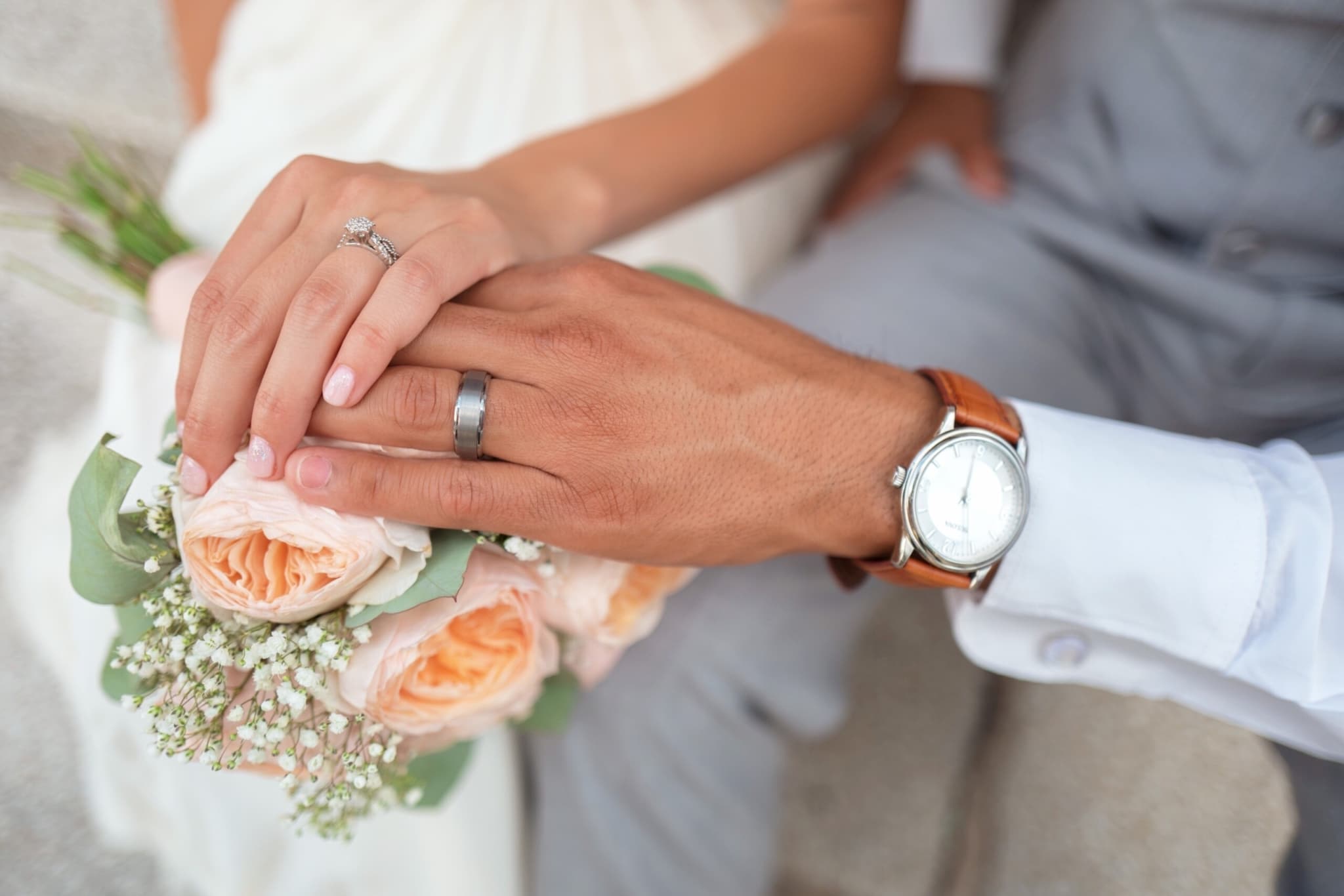 For 18 tips on how to effectively save money on a great wedding that still ticks all the boxes, keep on reading!
1. Choose the Perfect Day
When it comes to the big day itself, consider booking it for other days of the week. Most weddings occur on Saturday, so if you hold your celebration on a Sunday or even a weekday, you will save exponential amounts of money.
Alternatively, if you don't mind superstition, booking your wedding for a Friday that falls on the 13th of a month is a sure way to save big. April Fool's Day is another cheap calendar day, as is the day before Valentine's Day.
2. Consider Your Wedding Venue
Cut the costs by not having a wedding in a traditional venue. Sometimes, wedding venues can account for a large portion of the entire budget, and additional cancellation, staffing, or hidden fees can all add up.
Instead of booking your big day at a traditional wedding venue, such as a country club or fancy hotel, consider an out-of-the-box location. Weddings can be held in museums, city parks, libraries, restaurants, or even on a boat. 
By selecting an alternative style of wedding venue, you will pay much less for holding your celebrations there. Plus, your wedding will benefit from such a unique location, and guests won't forget about your special day!
Another budget-friendly tip is to choose a venue that looks great the way it is! Finding a location that doesn't require much décor leaves room in your budget for other things. Think beaches, gardens, or even a cool, industrial space, and go au natural!
3. Limit Pre-Wedding Events
Instead of spending money on pre-wedding parties, why not focus your budget and celebrations on the wedding day itself? Bachelor and bachelorette blowouts can be quite costly, so a quiet night in with friends is a much better option when trying to stay on budget.
4. Find Budget-Friendly Flowers
Flowers are typically a large chunk of the total wedding budget, but they don't have to be. Choose simple blooms and have one large accent flower as the star of the show—for example, a lovely combination of hydrangeas and gypsophila. 
Make sure you select flowers that are in bloom during the correct season. If you choose a flower that is not "in-season," you will inevitably pay more to have it at your wedding. Stay within the season to save hassle, money, and strain on the environment!
Alternatively, you can skip flowers altogether—implement decorative candles in place of floral arrangements. Why not use big, vibrant balloon arrangements instead to give your ceremony and wedding photos a festive, whimsical feeling.
5. Reuse Flowers
Let your flowers do double-duty in your wedding. Ceremony arrangements can be used at the reception, bouquets can be popped into vases, and any errant blooms can be scattered around the tables for some extra pops of color. Save money and nature!
6. Trim the Guest List
A shorter guest list will not only save you money on catering to and caring for each person, but it will also keep your wedding more intimate and personal. Instead of a 300-person guest list, trim the invitees to the most important people in your lives.
While shrinking the list to only a handful of guests is unrealistic, keep in mind that a smaller audience also means a more intimate ceremony, with more face-to-face time with your guests, family, and friends! You can always celebrate with others after the day.
7. Limit Plus-Ones
Save some serious money by not offering a plus-one to each guest. That way, you won't have to provide seating, food, and drinks for someone you've never met. Only offer plus-ones to guests who are in the wedding party, married, engaged, or in a long-term relationship.
8. Write Your Own Invitations
Instead of paying a stationary service for extravagant wedding invites, you can create your own. Self-scribed invites are not only charming and unique, but they also make great mementos and won't drain your budget as much as professional service would.
If you do not feel particularly decorative, you can still assemble and address wedding invites yourself. Because professional services can charge up to $7 per envelope, enlist some friends to help put invitations together to save you money.
Alternatively (and slightly controversially), you can opt for email or online invitations. These are deeply discounted or free, and you can get quite creative with the format. Design the perfect wedding invites and be eco-friendly by sending them via the internet.
9. Remove the RSVP Cards
Don't worry about the RSVP cards in your invitations. Instead, save money on separate cards and stamped envelopes by simply including an email address for guests to RSVP to or offer guests an option to RSVP on your wedding website. It will save costs, and you won't have to worry about anything getting lost in the mail!
10. Rent Your Wedding Attire
For a cost-effective alternative, rent your wedding dress instead of purchasing it. Because you will likely only wear it once, why not save money and rent a designer-chic gown for the big day? While you're at it, you can rent suits and tuxedos online as well.
11. Borrow Accessories
Embrace the marital adage and borrow elements of your bridal and wedding ensembles. Instead of purchasing new accessories, borrow earrings or a hairpiece; if a friend has an adorable pair of heels that fit, ask to wear them on your special day.
12. Rent or Borrow Décor
Opt for rented or borrowed elements for your decorations. Instead of buying décor that you may never use again, consider hiring or borrowing some pieces such as arches, lighting, and seating. If the item is not something you want to invest in, rent it instead.
You can ask your florist for décor and rent various decorative items like vases, lanterns, centerpieces, and other ornamentals for a small cost. If friends have gotten married already, ask to borrow some of their decorations for your day.
13. Ask for Help on DIY Projects
DIY projects for your wedding are a great way to save on décor and give the event a personalized feeling. However, on top of all other wedding plans and everyday life obligations, DIY projects can seem less enjoyable and more on the dreary side. 
Don't forget that DIY doesn't mean that you need to do it all yourself—call in some reinforcements in the form of family and friends to help you complete the projects. Your wedding party will be more than willing to relieve you from all the stress of wedding planning.
14. Ditch Wedding Favors
Though wedding favors might seem inconsequential to your budget, those $5 goodies will add up quickly and leave you with a shocking cost. Plus, wedding favors are often left behind anyway, so don't feel bad about not offering them up to guests.
15. Opt for Digital Photo Packages
Instead of ordering a slew of prints, get the digital copies of your wedding photos—just make sure your photographer offers the full rights to them. Print the photos at home, at a budget printing shop, or post the best photos on your social media accounts for friends and family to enjoy.
16. Offer Casual Eats
Instead of a formal plated dinner, consider a limited buffet spread where everyone can serve themselves. Keep the vibe casual by having food trucks nearby or ordering from your favorite local and affordable restaurant.
17. Opt for an Alternative Cake
The traditional wedding cake can conceal many additional costs, such as cutting fees, delivery, and more. Instead, have an alternative dessert to share—cupcakes, pies, doughnuts, and ice cream are great options for a sweet ending. Another popular wedding cake trend on the rise is offering each guest their own bundtlet from Nothing Bundt Cakes.
18. BYOB
It's no secret that weddings with open bars cost much more. So, instead of bar tabs and bartenders, set up your own booze station.
Get some kegs and cups or create a self-serve sangria station. Offering a top-shelf bar is unnecessary at weddings, and it gets costly quickly. Stick to cheaper alcohols like beer and wine to save your wallet; guests will have a great time. If your wedding is mid-morning, offer DIY mimosas or a Bloody Mary bar with lots of toppings.
Just make sure the venue does allow parties to bring in their own alcohol. You might need to get a Liquor Liability Insurance certificate, so ask the venue or caterer what their BYOB policies are to cover all your bases.
With the pandemic postponing or even canceling some weddings, people are itching to get back to celebrating, adding to the stress of your wedding planning. While you want your wedding to be memorable, as it will most likely be everyone's first wedding back after Covid, you need to stay within budget. Hopefully, these tips will help you do just th