20 Tips to Make Your Small Business More Successful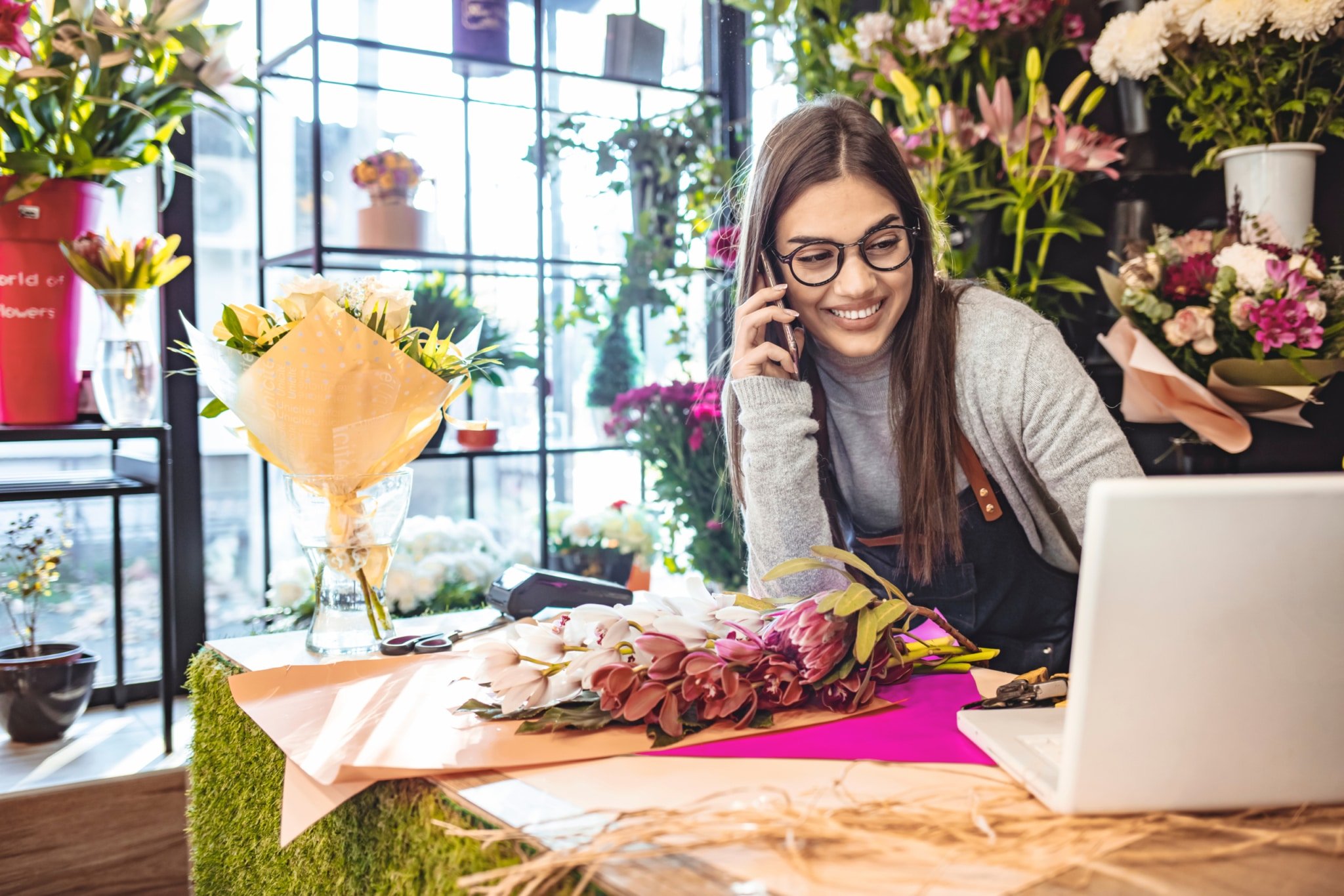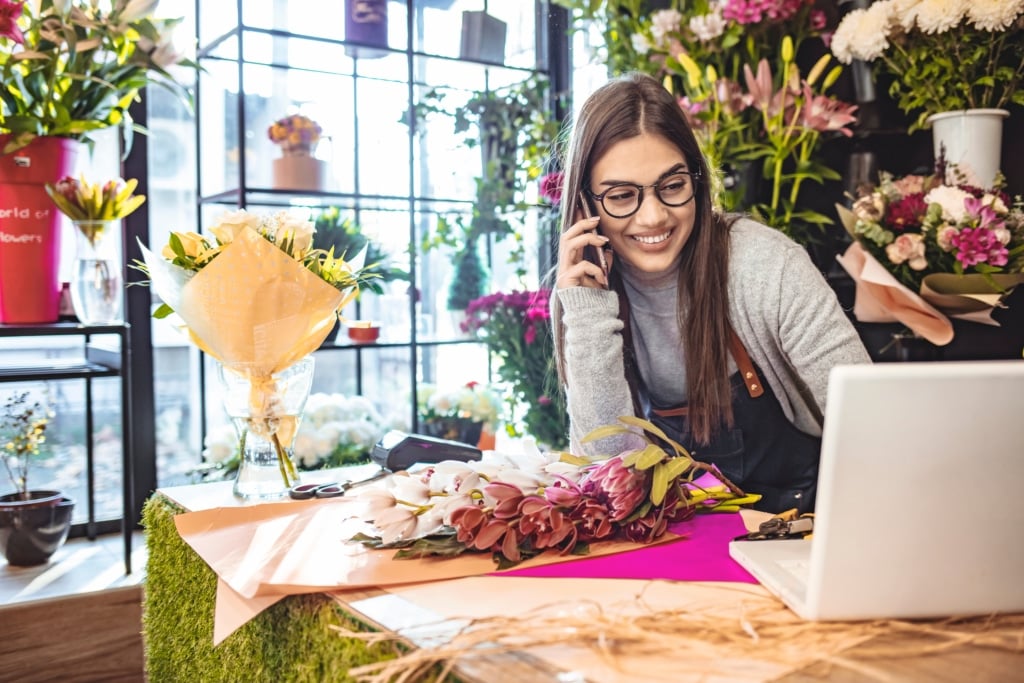 Anyone who has looked into starting a business knows there is so much more involved than meets the eye. Running a small business can be daunting, difficult, and downright draining.
However, it can also be one of the best experiences of your life to own and operate your own small business! From offering services to creating products, your small business can be exciting for you and your customers.
And by taking some specific steps, you can make your small business more successful than ever. Read on for 20 of the best tips and tricks that you can implement today!
1. Analyze Your Competition
No matter the field your small business is involved in, it's crucial to identify and analyze all competition you might face. Study your business's competitors, and don't be afraid to learn from them—what structure or model do they follow?
If you can take away some tips for success to implement into your own enterprise, it's definitely worth it.
2. Identify Your Core Values
Every business endeavor starts with a dream, so it's a good idea to keep yours in the forefront of your mind. What are the core values that you have in your business? What keeps you going every day? Don't forget the impetus that started this journey.
These core values are crucial as they will help inform your business decisions and goals over the years, helping to keep you on the right track.
3. Set Your Goals
Like identifying your core values, setting your goals for the business, and keeping them in mind, it's important to have both long-term and short-term goals to work towards, which will help keep things in perspective for you.
When taking a step forward in your business, always ask yourself—does this serve my goals and path to success?
4. Draft a Business Plan & Keep It Updated
Writing down a strategy for where you want your business to go is more than just a way to get investments in your company from the bank. A business plan is essential for showcasing your dream and identifying any big milestones for yourself, as well. You can find several online sources to help you learn how to write a business plan.
After your initial business plan, make sure to keep it updated as your small business grows and changes. Not only will you have an excellent record of the journey your company has already taken, but you can also identify the most successful steps.
5. Cut Excess Business Costs
One of the downfalls of businesses lies in high costs that will eventually drive operating budgets underwater. However, you can avoid this happening to your small business by working to identify and eliminate any excesses before they are an issue.
Analyze your cash flow and look for areas where you can cut back or make a change—switching suppliers for cheaper materials, employing fewer people per shift, or any other places where you can see the opportunity for savings.
6. Optimize Your Online Outreach
No matter what kind of small business you run, experts recommend that every single company operating in today's digital economy needs to have a website. Not only do you need an online presence, but your website must be optimized and kept up to date.
Various online optimization techniques are important, such as key search engine terms and networking opportunities. Keep your website updated, so your customers know what's happening in your organization.
7. Make It Cloud-Based
Cloud computing and storage are now normal for various businesses, and for a good reason. By relying on the cloud for business processes, you can gain cost savings and enhance your online access from anywhere in the world.
8. Embrace Mobile Technology
Not only should your online presence be technologically friendly, but you should also consider going mobile for payments, restocking updates, and more. Embracing mobile technology increases outreach and makes your company easier to access.
Get your business into mobile payments, text message advertising, or mobile display advertisements, and watch your hits increase. You can even design a business app for your products to keep your company on everyone's smartphone.
9. Invest in Marketing
Part of a business's continued or expanded success is the customer base it reaches. You can expand your small business's outreach by investing in marketing, including many inexpensive ways to get your company's name and products out there.
Try including promotions or coupons with your sales invoices, marketing grand openings or sales through the newspaper, or giving free workshops that relate to what your business offers. The more business awareness you can create, the better!
10. Have Social Media Presence
You are more likely to have a large customer base if you showcase your offerings on social media platforms, no matter the kind of services or products you provide. Marketability is inexplicably and directly linked to social media expansion.
Because social media has become so ingrained in everyone's life and business dealings, it's a sure way to get your company on someone's homepage. Widening your business to social media platforms is one of the best outreach methods and can help grow your business!
11. Find The Right People
No matter what, business is about people. And that's just as true for employees that you hire. One of the most crucial parts of running a successful business is relying on long-term staff, so it is very important to find and keep the right people for the job.
The face of your small business is reflected in your staff, so ensure they are working towards the same goals that you are.
12. Focus On Customer Service
If only one thing will help your business to become more successful, it is customer service. Implementing the best possible experience for your customers is essential if you want them to return to your shop and recommend you to others.
Word of mouth is incredibly important for small businesses, so a satisfactory customer experience will only work to drum up more business for you in the long run!
13. Implement Customer Feedback
While certainly not all customer feedback opinions will be useful or even productive, it's important to take notice of those that are. Ultimately, customers will determine the success of your business, so listening to their feedback and acting upon it is crucial.
Through gathering customer feedback, you can uncover opportunities to alter your business to make it more accessible, ideas for products that people want, and solutions that will make your small business successful.
14. Get Creative
While consistency is key for keeping a business on track, it's also good to be creative in brainstorming ways that you could improve your company's offerings and outreach. Being open to new ideas and alternative approaches to business is a great asset.
Don't forget to listen to staff members and family recommendations—they might have information or previous experience contributing favorably to your business dealings.
15. Be Consistent
Don't forget: consistency is key. And that's no different when it comes to running a small business. While you can change up some aspects of your company or products, keeping things consistent and appealing to a stable customer base is best.
Make your routine consistent as well—this helps to create long-term habits for success that are positive and not as susceptible to change.
16. Keep Focused
Stay on target with your goals and always keep focused on the end result that you want from your small business. Setting milestones and manageable steps is good to help you focus on the bigger picture while accomplishing smaller tasks.
And don't be afraid to celebrate those milestones and tasks when you complete them—rewarding your efforts and sacrifices is key to keeping yourself motivated.
17. Keep Records
Always keep detailed records of all your business dealings, and your company will benefit in the long run.
This allows you to have up-to-date information on your company's finances, products, outreach, customers, and more, making it easier to develop strategies and solutions to problems as they arise.
18. Stay Organized
A disorganized business of any size is not likely to be very successful. That's why you should be militant about the organization in your small business!
Implement step-by-step plans, to-do lists, and any other method of keeping track of everything you need. You can even carry around a day planner if it helps you remember the myriad of daily tasks that a small business owner has to accomplish.
19. Prepare to Make Sacrifices
Life can be a series of risks and rewards, which is no different for small businesses. Keep your mind open and prepare to make some sacrifices as you journey toward greater success.
Big rewards can come from measured risk, but it is crucial to calculate what the worst-case scenario could be ahead of jumping into it.
20. Strike a Balance Between Work & Home Life
It's wise for anyone in business to keep a good balance between work and life, but it's even more essential for those who run a small business. Because the company is not a mega-corporation and it relies on you, it can quickly take up your life.
Make sure to leave work at work and only take home what is essential to keeping your small business running. Though it might seem like you're neglecting it, things work better when you stay energized and fresh.