Moving Made Easy With These 24 Tips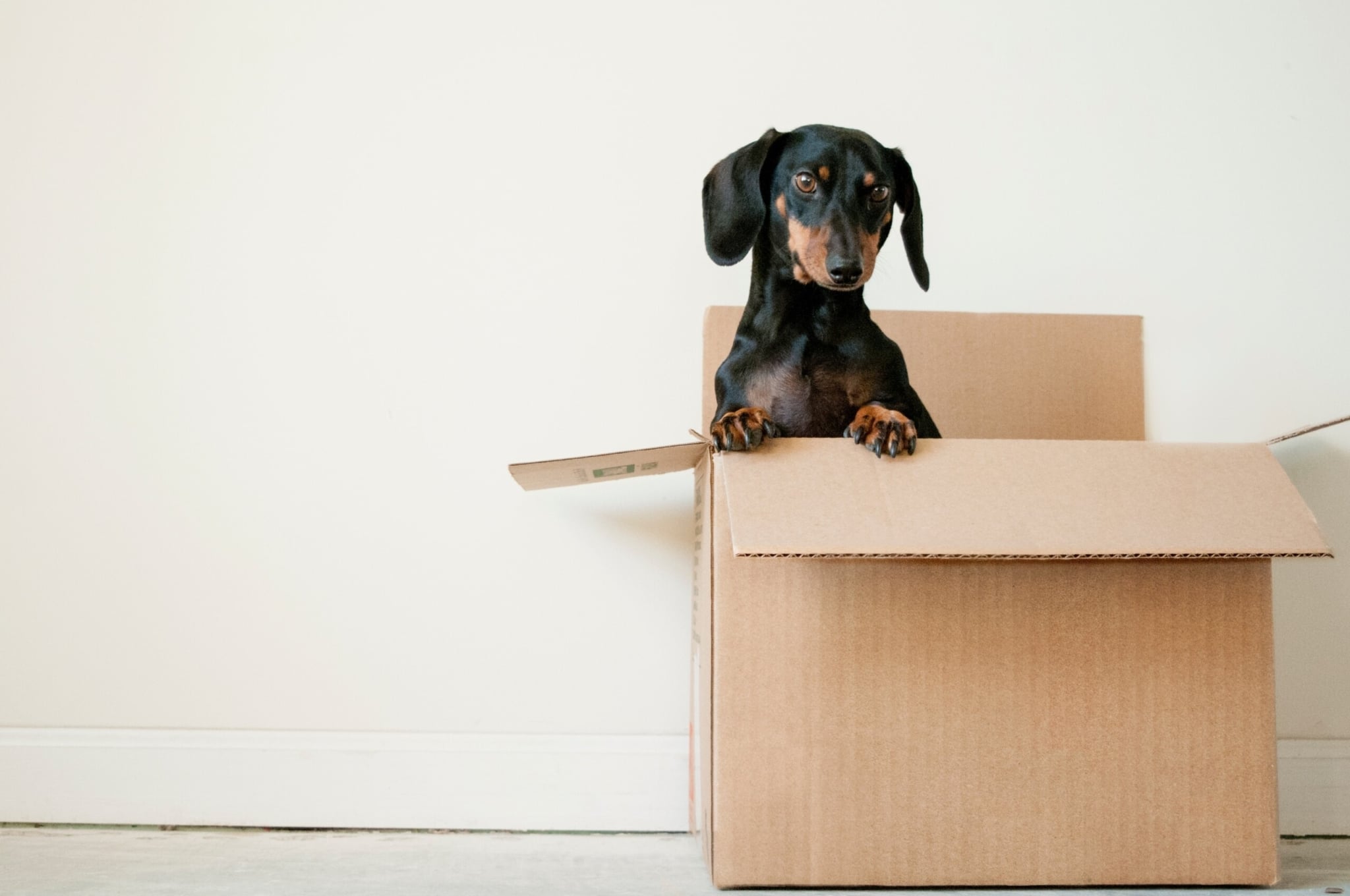 Moving is an unavoidable part of life and can be a stressful experience whether you are moving for the first or the fifth time. Even the best planners and most organized individuals can find the process complicated, but luckily, it can be made easier by following some simple steps—pack efficiently, keep everything organized, etc.
Read on for tips to make your moving experience hassle-free!
1. Gather ASAP Items
It's a good idea to put all the items you will need right away into a clear plastic tote and take it with you in your car instead of sending it with a moving van. This can include toilet paper, hand or dish soap, sheets, towels, toiletries, snacks, medication, and whatever else you might need for the first couple of days and nights at your new place. Additionally, you can pack an overnight bag to ensure all your essentials are right where they need to be.
2. Change your Address
The utilities and insurance documents are easy for changing your address but don't forget your magazine subscriptions, bills, packages, and other items, to prevent them from being delivered to the wrong place.
3. Book a Sitter
If you are moving locally and have kids or pets, it's a good idea to book a sitter to keep an eye on them during the day of the move. This will leave you free to deal with all the boxes and furniture without worrying about little ones or pets underfoot.
4. Declutter
Make your moving process easier by removing the things you no longer use. Sell or donate the items you don't need—furniture, clothes, kitchen appliances, accessories—to make a few bucks and remove the hassle of packing up and moving things you will end up getting rid of anyway!
5. Pack Decorative Items First
Pack up all of your artwork, decorative items, and other home accessories well ahead of your move. Because these items can be fragile or oddly sized, getting them packed and out of the way will save time closer to the moving date. Your walls might look a little bare, but not having to worry about packing up the art will be worth it on the day.
6. Check on Disconnect Times
Make sure to contact your cable, electricity, gas, and internet providers at least a week ahead of the moving-out date to determine when you need to shut everything off. You also need to ensure that you will have enough time to collect any of the items you may need to return to your service providers, such as cords, remotes, routers, or cable boxes.
7. Don't Buy Groceries
It's a good idea to stop grocery shopping about a week before you move. This saves you from throwing away excess food you haven't had time to prepare. Additionally, try to make meals at home to use up any remaining food in the fridge or cupboard before moving.
8. Invest in the Right Equipment
Make the unpacking process easier by using the correct supplies to seal up boxes—invest in proper packing tape to secure your packages, and don't make the mistake of just folding your box tops into themselves. To speed up the moving-in process, even more, fashion a pull-tab by laying some hemp or wool string on the center of closed box flaps with excess at the sides and tape over it. When unpacking, simply grab the excess string and use it to quickly slice through the packing tape without the need for scissors or a box cutter!
9. Label, Label, Label
Making sure that all your boxes are packed with clear labels is one of the best ways to make moving easier. Mark what is inside the boxes, on the top and sides, and label them by category and room to speed up the unloading and unpacking process. You can also use colored electrical tape to code your boxes into a visual system, number them per room, and create a spreadsheet of what items have gone into each box.
10. Load Rooms Together
Save time and energy on the other end of the move by loading your items in batches by room. For example, organize your moving vehicle by room rather than playing roulette with boxes for the kitchen or living room.
11. Make Copies of Important Documents
Avoid misplacing your important documents by making copies before packing the originals. You definitely don't want to leave any documents behind, but finding them in the clutter of moving can be stressful—if you have copies of them, you can use those as references until the originals are sorted out.
12. Map Out the Route
Whether you are moving within the same city or across the country, it's a good idea to plan the route you'll take to your new home. Don't waste your time sitting in traffic or getting lost on the moving day itself by mapping out the most efficient route to get from one place to the other.
13. Use a Reputable Moving Company
Most people have a group of family and friends who are more than willing to lend a hand for moving, but it may be easier to hire a moving company for the big stuff. So save yourself some of the hassle and leave it to the professionals! Just make sure to research which company is the most reputable and fits your moving budget.
14. Organize your Jewelry Properly
Moving jewelry is a hassle and is a recipe for disaster. To avoid tangled and broken jewelry, thread your necklaces through straws to keep chains from knotting, lay them flat on a small towel, and roll them all up. For earrings, rings, and other small jewelry items, use a cheap plastic pill case to organize and transport them easier.
15. Pack Ahead
This may seem obvious, but packing ahead is important to save yourself a lot of stress. Once you know that you will be moving, start packing as early as a few months ahead. Get a head start on packing the things you won't be using, and save yourself some hassle as the moving day gets closer. Don't stress yourself out too much—set a timer and pack for an hour every day.
16. Photograph Electronics
Save yourself some hassle when you go to connect all your electronics—take photos of the back of your devices and all the cords and cables. Then, when you are setting up your electronics again, you can refer to the images for assistance on what cord goes where!
17. Use the Original Boxes for Electronics
Check to see if you still have the boxes your larger electronics came in, such as PS4s, computers, or TVs. Moving a TV in the original box will be much easier than patching together a couple of moving boxes to fit your flatscreen.
18. Plan Out Packing Supplies
It's easy to get the wrong number of supplies for packing, which adds to the hassle of the moving process. Running out of bubble wrap mid-job is frustrating, so ensure you have calculated the amount of packing supplies necessary for your move. When in doubt, it's always better to have more packing supplies than less!
19. Select the Right Moving Day
Plan ahead to select the right day to move, especially if you are hiring a moving company. In general, moving companies are most busy on the weekends, so scheduling your move on a Tuesday or Wednesday will help avoid some of the chaos and perhaps even entitle you to a discount!
20. Schedule for Success
Schedule not only your actual moving day but any other important tasks that need to be done. For example, plan when you need to defrost the fridge, cancel utilities, be around for pickups or drop-offs, and do any other things that you may forget.
21. Sort Things by Category
Organize your things by category before packing. Spending time sorting your belongings will help the entire packing and moving process go smoother. Categorize clothing, books, décor, electronics, etc., and pack them accordingly.
22. Take Pictures First
This is particularly useful when moving into a rental property. Before you start transferring boxes into your new home, make sure to take photos of all aspects of the space. This will help weed out any dents that occur when moving in from the ones already present. It's also much easier to document damage already present in the home before your furniture is moved in.
23. Create To-Do Lists
Moving is stressful—there's no way around it. Make things easier for all involved by making to-do lists for the many things that will inevitably pop into your mind. Use the notes on your phone, a to-do app like Wunderlist, or a notebook to keep track of all the things you need to get done before the move.
24. Use the Right Size Boxes
Save your back some strain by packing your items in the correct box sizes. Pack heavy items in smaller boxes to avoid overloading them, and use large boxes for lighter things such as pillows, linens, blankets, and towels.