The Ultimate Guide to Renovating Your Bathroom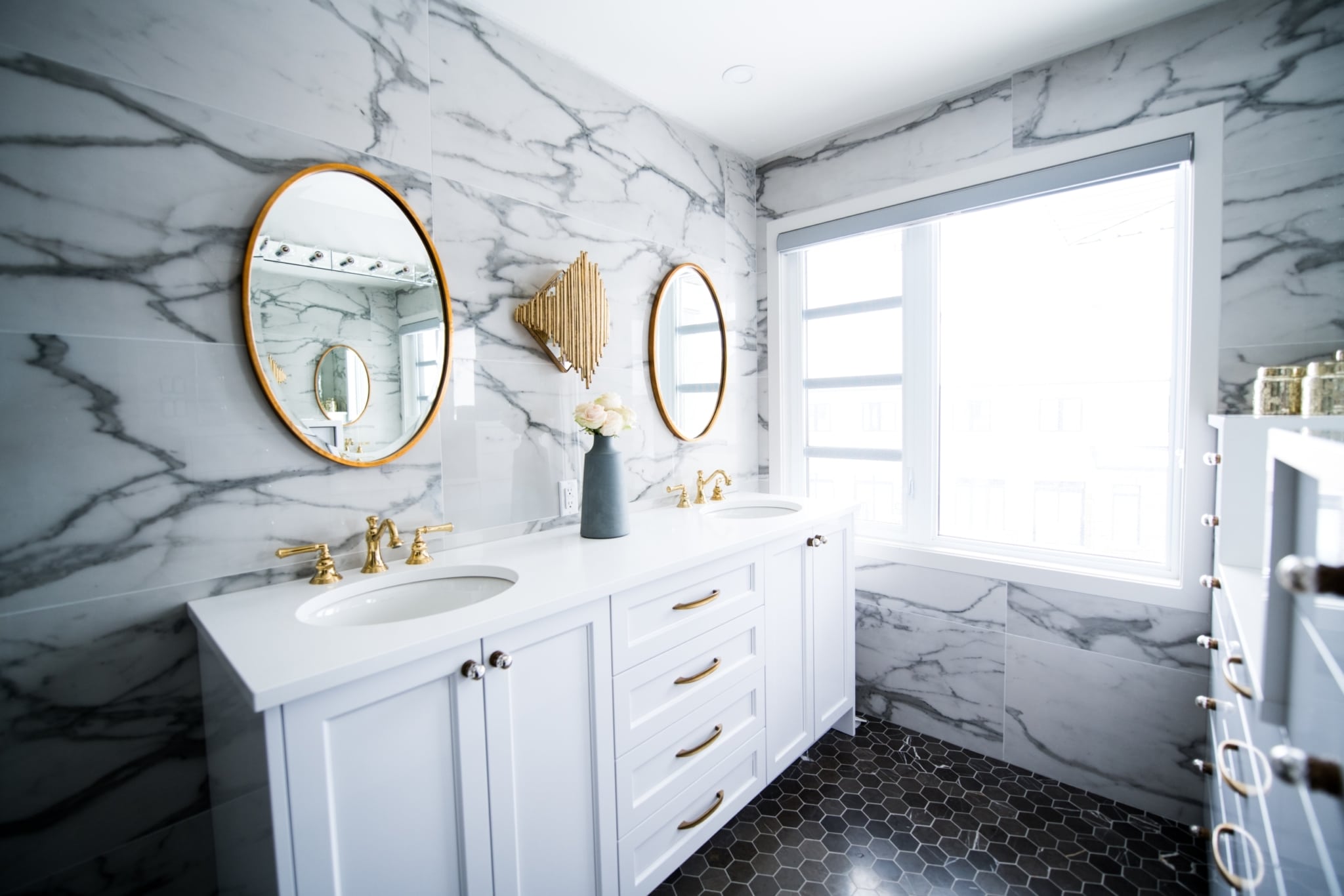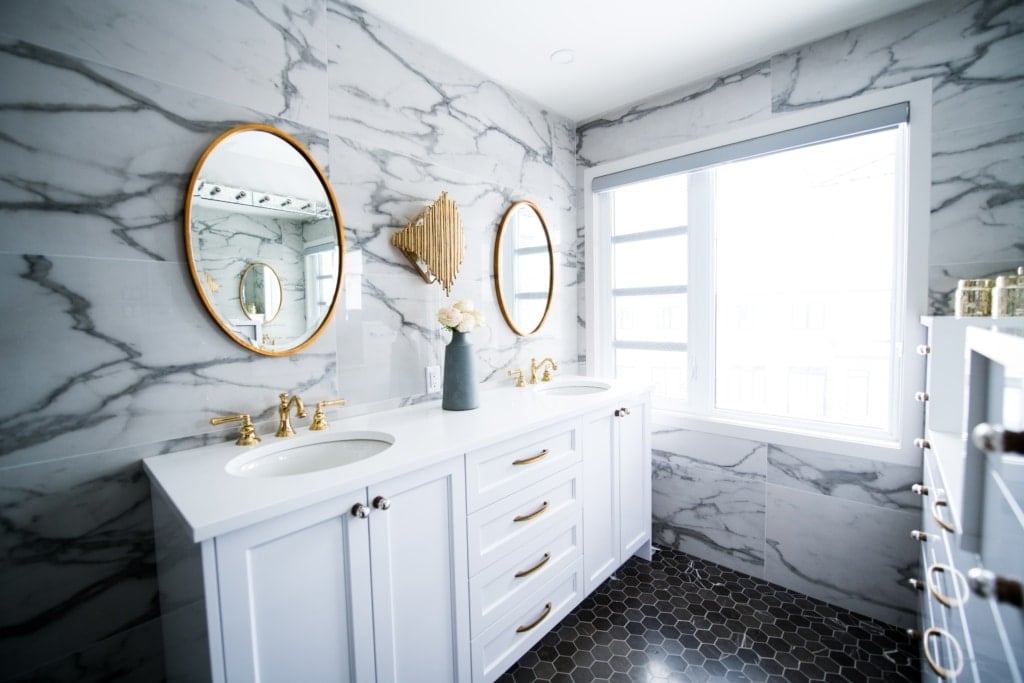 Your bathroom is the most personal space in your home. It's where you recharge and unwind after a long day, and you deserve a beautiful, functional bathroom that reflects your style and personality. But bathroom renovations can be expensive and time-consuming, and knowing where to start is hard. The good news is that you can transform your bathroom without breaking the bank with some planning, creativity, and a few tips and tricks.
Decide what changes you want to make
Before you start, decide on what you want to achieve. Do you want to refresh your bathroom with a fresh coat of paint and new accessories, or do you want to do a complete overhaul with new fixtures and tiles? Make a list of the things that you want to keep and what needs to be replaced.
If you are on a budget, consider focusing your renovations around small, affordable changes that can have the biggest impact—for example:
Paint the walls and ceiling
Hang up wallpaper
Add a tile backsplash
Install new light fixtures
Replace shower heads
Change out your shower curtain
Update mirrors
Swap out old towel racks for modern ones
Refinish existing cabinets with fresh paint
Replace hardware
Hang pictures or artwork on the walls
Add plants
Add rugs and other accessories
If you have a larger budget to work with, you may consider more extensive renovations such as:
Install a new freestanding bathtub
Enclose the shower with glass
Install a steam room
Replace the toilet
Update plumbing and electrical systems
Invest in heated floors and towel racks
Add a double vanity or upgrade to a larger vanity with more storage space
Replace bathroom sinks
Add recessed lighting in the shower area and/or ceiling
Install marble countertops
Change out old floor tile for modern tile designs
Set a budget
Once you have a plan in place, it's time to set a budget. This is one of the most important steps for any renovation project, as it will help ensure you don't overspend and end up with an unfinished bathroom. To get started, calculate your expected costs, including fixtures, materials, supplies, and labor. Remember to factor in any unexpected expenses like plumbing or electrical repairs that may arise during the process. You should also add 10-20% extra into your budget for contingencies like additional paint or tile if needed.
Brainstorm a theme
When deciding on a theme or design idea for your bathroom, it's important to consider the overall look and feel you want to create. Do you prefer a modern and minimalist style? Or are you looking for something more traditional and classic? Think about how much time and money you have available to invest in the project and what kind of atmosphere you want to create. Consider if an existing color scheme can be used or updated or if it's necessary to start from scratch. You should also consider the size of your space; small bathrooms require different design considerations than larger ones.
Once these factors are taken into consideration, creating a vision board with sample images of ideas that appeal to you will help narrow down the choices so you can make an informed decision when selecting materials and finishes for your bathroom renovation project. You can also draw some design inspiration from Pinterest.
Research your options
Once you have a budget and theme, research your options. Look for deals on fixtures and tiles at home improvement stores. You can also find great deals on online marketplaces like Amazon and eBay. Look for sales and clearance items to help you save even more. Don't be afraid to think outside the box. For example, you can use wallpaper or stencils to create a decorative look on your bathroom walls instead of expensive tiles.
Make a decision—DIY vs. Hiring a professional
The biggest cost of a bathroom renovation is the labor. You can save a lot of money by doing some of the work yourself, like painting or installing accessories. Check out YouTube or Tik Tok for DIY videos for beginners to help get you started.
However, if you need to do any plumbing or electrical work, hiring a professional is best to avoid any costly mistakes. Ensure you get multiple quotes from different contractors and check their references before hiring anyone.
Notify your insurance company
Making changes to your home can have a significant impact on your insurance coverage. Before you start a bathroom renovation project, it's important to contact your home insurance company and let them know about the changes you plan to make. This way, they can ensure that your policy reflects the new updates and provides adequate coverage in case of an accident or disaster. Additionally, if the value of your property increases after remodeling, you may need to adjust the amount of coverage accordingly so that it matches the current market value of your home. Informing your insurance company will help make sure that all bases are covered in case something goes wrong during or after the renovation.
Renovating your bathroom can greatly add value to your home and bring you joy. You can use creativity and planning to transform your bathroom on a budget. Decide on your changes, set a budget, pick a theme, research your options, consider DIY versus hiring a professional, and notify your insurance company. With these tips, you can create a beautiful and functional bathroom that reflects your style and personality without breaking the bank.