25 Kids Halloween Costume Ideas for 2023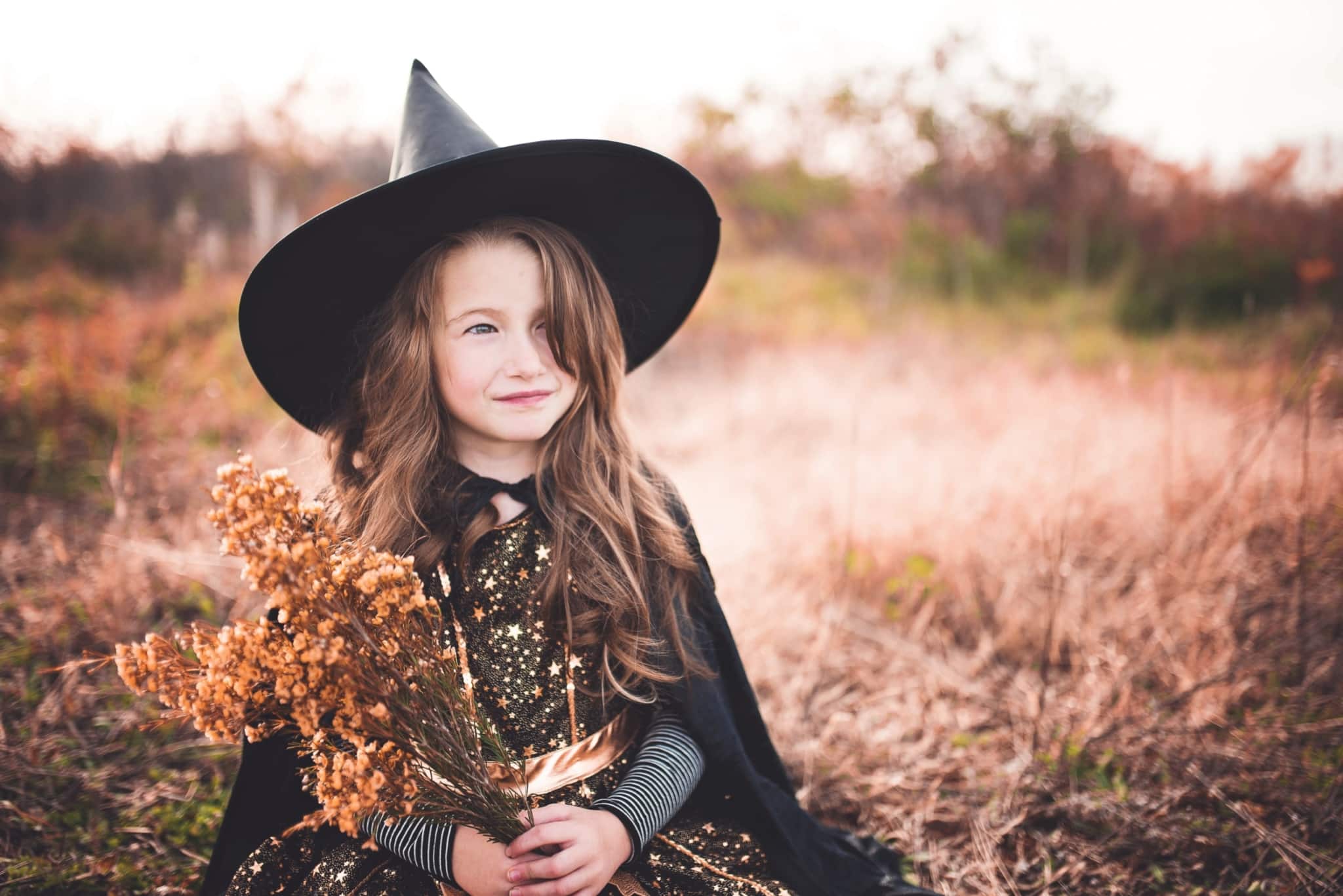 Halloween is a time for spooky fun, candy, and, of course, costumes! With so many recent movies and characters to choose from, it can be overwhelming to decide on a costume for your child. As a parent, you want to make sure your child not only looks amazing but also enjoys wearing their costume. To help you out, we've put together a list of kids Halloween costume ideas that are sure to be a hit with your little one.
Top Costumes Inspired by Recent Movies
1. Super Mario Bros
Kids of all ages will love dressing up as this iconic video game duo. You can purchase a Mario or Luigi costume complete with a jumpsuit, hat, and mustache. For added fun, why not dress up as Yoshi, Browser, Princess Peach, or Toad as a family?
2. The Little Mermaid
If your little girl is a fan of Ariel, she'll love dressing up as the Little Mermaid. There are plenty of options for costumes, such as a sparkly green bikini top and a mermaid tail or a more traditional mermaid dress. Don't forget to complete the look with a seashell tiara and wig.
3. Spiderman
Your child can be a hero for the day by dressing up as Spiderman. Jump into action with the Miles Morales-inspired Spiderman suit and complete the look with spider-web patterned gloves and a mask. Don't forget to practice your superhero poses!
4. Barbie & Ken
If your little one loves Barbie dolls, why not dress up as the classic duo? There are plenty of options to choose from, including Barbie's iconic pink western outfit or Ken's "I am Kenough" hoodie from the 2023 Barbie movie.
5. Teenage Mutant Ninja Turtles
Cowabunga! Dress up your child as their favorite Teenage Mutant Ninja Turtle—Leonardo, Donatello, Raphael and Michelangelo. Get ready to fight crime in a green jumpsuit, complete with a turtle shell and mask. Complete the look with an inflatable turtle weapon, and your child will be ready to take on any villain.
6. Paw Patrol – Mighty Pups
For the little fans of the beloved animated series "Paw Patrol" and the newly released movie "PAW Patrol: The Mighty Movie," there's no better way to experience being a superhero than by dressing up as the Mighty Pups. Plus, there are several characters to choose from, making it a great family costume!
7. Trolls
While the third Trolls movie, Trolls Band Together, technically hasn't hit theaters yet, we still had to add it to the list. Consider dressing up your child as either Poppy or Branch this Halloween, and then your kids can wear the costumes again when they go see the movie in theaters the following month!
Classic Halloween Costumes
1. Vampire
For a truly classic Halloween costume, consider a vampire ensemble. The essential vampire costume involves a black cape with a high collar, a white shirt, and black pants. The addition of fake vampire teeth and a dab of white face paint will complete the look. Girls might opt for a fancy vampire dress, adding an element of elegance. Remember to style your little vampire's hair slicked back or with a stylish widow's peak.
2. Ghost
Spooky, ethereal, and classic – being a ghost never goes out of style for Halloween. This costume is not only easy to pull off but also offers plenty of room for customization. You can go the traditional route with a simple white sheet with eye holes cut out. Alternatively, for a more elaborate look, consider a flowing, gauzy white dress and pale face makeup to give your child that other-worldly glow.
3. Pumpkin
Embrace the fall vibes by dressing up your little one as a cute pumpkin! This fun and charming costume idea is perfect for children and is sure to bring a smile to everyone's face.
4. Skeleton
Skeleton costumes are always a great choice! They're simple yet effective, featuring black suits with white bone outlines. To add some extra fun, consider adding glow-in-the-dark features, a skull mask, or face paint. And don't forget to add a personal touch with colorful accessories like bows or hats. With these simple additions, you can make the classic skeleton costume uniquely yours!
5. Witch
One of the most recognizable Halloween characters is the witch. This classic costume offers a variety of styling options, from the spooky and traditional to the modern and quirky. The basics include a dark dress, a pointy hat, and a broom for transportation. For a more traditional look, you can even add a little green face paint, a fake nose, and bring along a fake black cat.
6. Clown
Festive, lively, and always fun, a clown costume can be a vibrant addition to your child's Halloween wardrobe. This classic costume typically includes a colorful jumpsuit or oversized pants and shirt, often featuring bold patterns or polka dots. A clown collar, big shoes, and a curly wig in any color your child prefers complete the look. From a red nose to exaggerated makeup, your little one can personalize the outfit to their heart's content.
Best Superhero Costumes
1. Batman
Who wouldn't love to swoop into the Halloween party as the Dark Knight himself? Batman is a perennial favorite among kids and adults alike. Costume options range from the classic black and gray suit to the more modern armored look. Top it off with a Batman mask, and your kiddo will be ready to keep Gotham — or your neighborhood — safe on Halloween night!
2. Black Panther
Wakanda forever! Children can pay tribute to the legendary King of Wakanda by wearing a Black Panther costume this Halloween. The suit's intricate patterns replicate T'Challa's vibranium suit, making it a cool and instantly recognizable choice. The mask completes the transformation, making your child feel like a true warrior.
3. Wonder Woman
Encourage your child to channel their inner superheroine with a Wonder Woman costume! With a sparkly tutu and iconic gold tiara, this costume is all about empowerment and fun. Don't forget the lasso of truth and those indestructible bracelets.
4. Superman
Up, up, and away! Dressing up as Superman remains a classic choice for children. The iconic blue suit, red cape, and the unmistakable "S" on the chest are symbols of hope and heroism. Whether they choose to be Clark Kent, with his disguise glasses, or the Man of Steel himself, their Halloween adventure will surely be super!
5. Captain Marvel
If your child is a fan of the Marvel Cinematic Universe, suggest a Captain Marvel costume. This superhero costume is a fantastic way to make a statement. With her signature red, blue, and gold suit, complete with a star emblem, your child will be ready to soar higher, further, and faster!
Easy DIY Costumes
1. Crayon
Dress your child with a vibrant crayon to add a pop of color to your Halloween festivities! This DIY project is simple, but the end result is fantastic. All you need is a solid color sweatshirt and sweatpants in the color of your child's favorite crayon. Then, cut out "Crayola" from black felt and glue it onto the sweatshirt. Create a cone-shaped hat from the poster board in the same color, and your child is ready to light up any room they enter!
2. Cat
A cat costume is a classic choice for Halloween and is a breeze to create at home. Start with a black shirt and black leggings or pants. For the ears, cut out triangles from black felt and smaller triangles from pink felt, then glue the pink triangles onto the black ones. Attach these to a headband, and voila! You have cat ears. Use a black eyeliner pencil to draw a small nose and whiskers on your child's face.
3. Taylor Swift
For young music fans, dressing up as mega-pop star Taylor Swift could be the highlight of Halloween. Creating a Taylor Swift look-alike costume is relatively simple, and there are so many eras to choose from—Fearless, Speak Now, Red, etc. The base for this outfit can be a sequined dress, much like the ones she often wears during her performances. Pair the dress with knee-high boots for an authentic Swift look. If your child is a fan of Swift's "folklore" or "evermore" eras, a plaid oversized shirt, skinny jeans, and boots will do the trick. Top off the look with a blonde wig and a homemade microphone.
4. Scarecrow
A scarecrow costume is another simple yet effective DIY Halloween option, embodying the fall season's spirit. Start with a plaid shirt and a pair of denim overalls. Stuff some straw into the pockets of the overalls and the shirt's cuffs to mimic the scarecrow look. You can add some patches on the overalls and shirt to give it a more rustic feel. To complete the look, use face paint or makeup to draw on a triangle nose and an exaggerated, stitched-on smile.
5. Mummy
For a spooky yet simple DIY costume, consider creating a mummy outfit for your child. You'll need lots of white bandages or strips of old white sheets to create this costume. Start by dressing your child in white clothing as a base layer. Then, wrap the bandages or sheet strips loosely around their body, ensuring they can move freely. Remember to leave some parts hanging loose for an authentic mummy effect.
6. Ms. Rachel
Why not try creating your own DIY Ms. Rachel costume? Ms. Rachel, the renowned Youtuber, is famous for her educational videos for young children. To recreate her look, all you'll need is a pink shirt, a pair of jeans, overalls, and some accessories. Style your child's hair into a ponytail and complete the look with a pink headband.
Halloween is a magical time for kids, and choosing the right costume is an important part of the fun. With these costume ideas, your child will look amazing and be the talk of the neighborhood this year. Whether your child wants to be a princess, superhero, or spooky character, there is a costume that's perfect for them. Remember to have fun and enjoy the Halloween season with your little ones!