Employee Spotlight: Mercedes Enriquez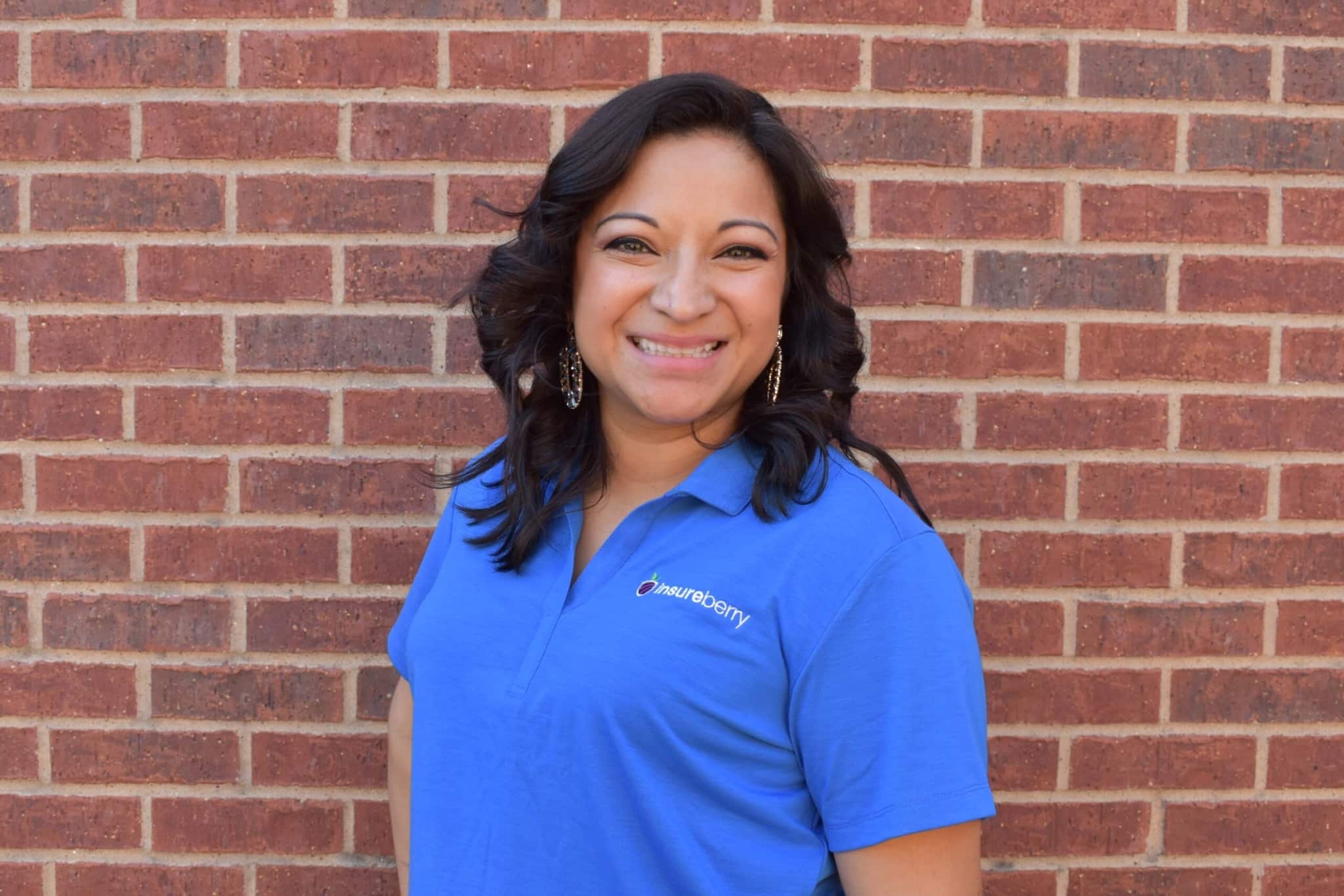 Are you looking for a quote on a home, car, or maybe even a boat? If so, Insureberry employee Mercedes Enriquez is the person to call. She is highly qualified and has a long-lasting relationship with the insurance industry. She has quickly become a vital member of the Insureberry team, and we are happy to have her assisting our customers.
Here is an overview of Mercedes's role at Insureberry and a few personal insights.
Mercedes began working at Insureberry in July of last year and is serving as a PL account manager. As a PL account manager, Mercedes's role is to help customers find the best premium without sacrificing coverages. She writes multiple lines of policies, including homeowners, farm & ranch, and recreational vehicles. Once a customer is happy with the premium, Mercedes helps them set up the coverages, get the application signed, and paid. Even though she is fairly new to the agency, this is not her first time working in the insurance industry. Mercedes's love for insurance started when she began working for a small insurance agency in Haltom City, Texas. 
She worked as a customer service representative, where she explained insurance coverages and options to a customer-base primarily composed of Spanish speakers. Her customers were always very gracious for the help, and it made Mercedes want to do more to help protect their assets. That is why she decided to obtain her agent license. Now, 15 years later, Mercedes is still learning and working in the insurance industry and serving various customers all across Texas.
The atmosphere at Insureberry is amiable and supportive. It is no surprise that Mercedes's favorite part about working at the agency is the environment and her friendly coworkers. Mercedes enjoys that everyone is willing to help and share ideas. For instance, President Chris Campbell, and Vice President, Leslie Konkle, are always willing to provide guidance and are open to new ideas from the Insureberry team. Mercedes also enjoys the company gatherings in the breakroom for wedding showers, parties, and special events. Due to Covid-19, the company has had to put these on hold to abide by social distancing guidelines. Mercedes looks forward to being able to celebrate with her coworkers as soon as the pandemic is over.
Mercedes was born in Guatemala but was raised in Fort-Worth, Texas, for as long as she can remember. She still resides in the Fort Worth area with her husband Fernando, their 11-year old Pomeranian, Asha, and their three beautiful children. They have one daughter, Jazmine (10), and two sons, Leonardo (5) and Rafael (1). Being a mother of three young children does not leave Mercedes a lot of free time. That is why she has learned to enjoy stationary activities, such as relaxing outside on her swing or watching documentaries and Netflix. She enjoys watching a good movie, and her favorites are Hocus Pocus, White Chicks, Forest Gump, The Notebook, and many more. Besides spending time with her little family and watching movies, Mercedes enjoys spending time with her parents, siblings, and in-laws. They all happen to live in Haltom City, Texas, making it easy for them to get together and have large family gatherings, something they miss doing thanks to Covid-19. As soon as the pandemic is over, Mercedes hopes to host a large family BBQ at her house with approximately 50 family members. 
Mercedes has quite an impressive resume! Not only has she worked in the insurance industry for 15 years, but she has an Associate in Applied Science from the ITT Technical Institute and served in the United States Marine Corps Reserves for 6 years. She was deployed to Fallujah, Iraq in 2005-2006, and visited Saudi Arabia during her deployment.
As you can tell, Mercedes is very determined and has lived a very eventful life. We appreciate her making the transition to work at Insureberry and helping our customers with all their needs. She has done an amazing job, and customers seem to enjoy her friendly nature.
If you would like to get an insurance quote with Mercedes, you can reach her at (817)852-4200 ext.1635.