Preparing to Sell Your Home? Follow These 18 Tips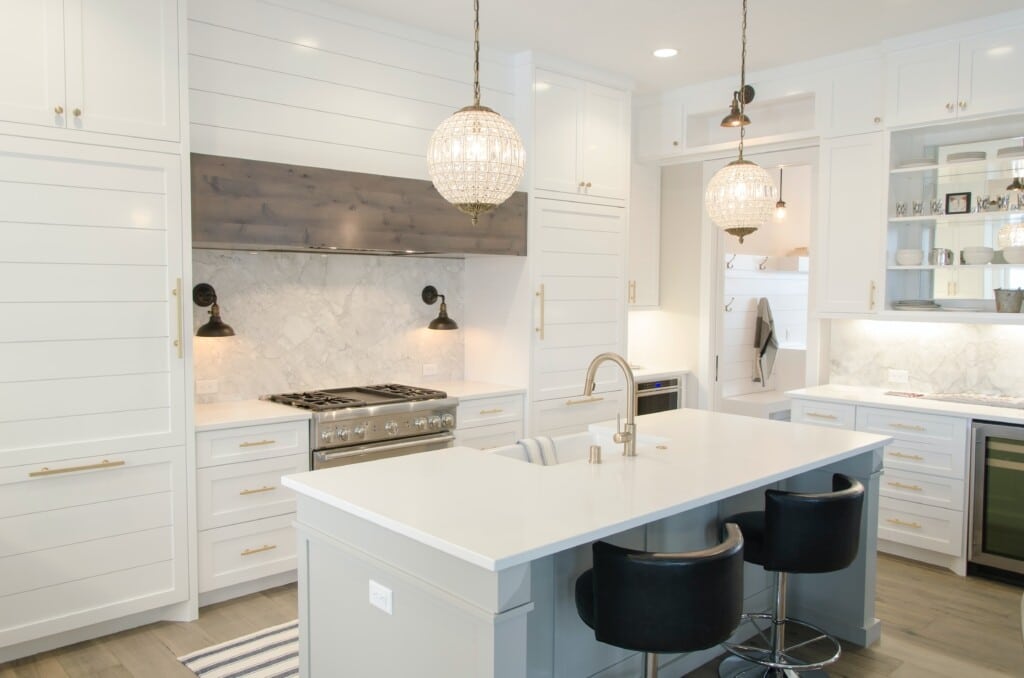 Selling your home can be a difficult task for anyone. There are so many considerations, factors, pieces of paperwork, and hours of work to be put into the process, so it's no wonder that most people try to avoid selling their homes. Not to mention the amount of preparation necessary to even list your house! But did you know that preparing your home for sale can be much easier by following a few tips?
Read on for a few suggestions on how to make prepping your home for sale more hassle-free!
1. Consider Renting a Storage Unit
Because nearly every home will show better with less furniture cluttering the rooms, you may want to remove excess or large pieces before showing. Make sure to leave just enough furniture to showcase the room's function while moving any extra pieces to storage. Renting a storage unit will make it easier for you to remove furnishings that block or hamper pathways in your home, as well as store away any distracting artwork. A storage unit will also allow easy access to these pieces when you move into your new home!
2. Create Focal Points
Lean into some focal points in your home to make your property pop. If you have a charming window with a view, make sure it is highlighted and accessible. Perhaps you have a lovely fireplace or an interesting piece of artwork on the mantle—any focal points can capture the eye and draw in the viewer. This can be a very fun part of preparing your home for sale. But remember, less is more!
3. Curb Appeal
First impressions are crucial when selling your home, so make sure the outside of your house looks presentable. Ensure doors, windowsills, porches, and other details are freshly painted, and the windows are clean. Pull weeds in the yard, garden, and between the cracks of your driveway, and hose down the driveway and sidewalks, pathways, and outdoor surfaces. 
4. Declutter
Keeping rooms clear of clutter allows all the people attending the showing to concentrate on the space itself rather than its contents. The more minimal the things in your house, the bigger and cleaner the rooms will appear. So the fewer visual distractions in a room, the better. Key areas to focus on are bathroom toiletries, junk on sideboards and end tables, and too many coats and shoes in the hallway. Get rid of knickknacks and unnecessary items, and keep the house as minimal and clutter-free as possible!
5. Deep Clean
This might seem obvious, but never understate the importance of having a sparkling clean home for viewers to explore. Some home stagers also recommend hiring a reputable cleaning company to come in and do a one-time deep clean ahead of your house listing to make sure no corner dust bunnies have been missed. Some considerations for effective deep cleaning include the following:
Clean all decking and patio surfaces.
Clean and polish hardwood floors.
Dust all surfaces and baseboards.
Scrub the tiles or laminate in the kitchen and bathrooms.
Steam clean carpets and drapes. If stains are prominent in carpeted areas, consider replacing the carpet.
Thoroughly clean the entire home.
Vacuum up all dust and cobwebs.
6. Define the Use of Each Room
Living in your house for a long time can lead to the usage of certain rooms being blurred over time—the den becomes an office, a spare bedroom becomes a storage room, and an unused dining area becomes a kid's play space. Before showing your home, make sure to convert such rooms back to their original use. This is crucial because certain rooms hold a greater perceived value to buyers than others. Defining the use of each room also makes the space appear more prominent when it's not cluttered with other items.
7. Depersonalize the Space
Similar to decluttering, when you depersonalize the house, viewers will be able to envision themselves living inside the home. You want potential buyers to have the space to daydream and picture their possessions in the house. Remove any of your more personalized items or belongings, including holiday souvenirs, trophies, certificates, and collectibles.
8. Fix Any Flaws
Make sure to repair any faults in your house before showing. Selling your home will mean a lived-in condition, but you don't want to have any glaring issues. Replace cracked flooring or tiles, patch holes in the walls, fix leaky faucets and any doors that don't close properly. Replace any burned-out bulbs, and consider replacing bulbs that have been in use for a while to avoid bulbs blowing out.
9. Get Everything in Order
Ensure all paperwork, warranties, and servicing certificates are up-to-date and easily accessible to the new buyer. Any paperwork relevant to the property should be at hand to answer questions and clarify issues. Additionally, your buyer's solicitors will require any warranty or building regulations for the sale, so you might as well have them readily available!
10. Kitchen Considerations
Clean and modern kitchens are a significant selling point in houses, so make sprucing up your kitchen space a priority. You can install new worktops, doors, doorknobs, and cabinet handles for relatively little cost. Add a coat of fresh paint, and watch your kitchen be transformed!
11. Update the Bathroom
Because bathrooms can affect the overall look and feel of the house, make sure your bathrooms are updated and clean. Hide any unsightly pipework, repair or replace worn tile or laminate, clean or refresh the grout, and invest in stylish new taps to completely update your bathroom.
12. Make the Most of Natural Light
Natural light is important for making a house feel like a home—a well-lit room is cheery, inviting, and appears larger. Make sure the windows are not obstructed by bushes, hedges, or plants in the garden, pull back your curtains, and raise any blinds or shutters before viewings.
13. Use Neutral Colors
Bright colors or patterns on the wall or in furniture can make a room look smaller. So, painting your interior in neutral shades can help your home appear larger, fresher, and brighter—try beige, cream, gray, or light pastels. Pale blues and greens are great in bathrooms, and light yellows can suit kitchen spaces.
14. Organization is Key
When a house is well-organized down to the smallest detail, it is more attractive to potential buyers. Ensure that your clothes and shoes are tidy and categorized by color and season, group toiletries in cute baskets, and organize the contents of all drawers. Make sure that you organize your storage spaces as well, including closets and cabinets. If viewers want to open any doors, the interior should be clean enough that nothing falls out.
15. Showcase Storage
One major selling feature for houses is storage. Make sure to showcase any storage that you have and enhance it with some simple changes—consider adding racks, drawers, hangers, and sliding rails for smarter storage. Stage attractive and efficient closet areas, organize cabinets with baskets and containers, and use your vertical space for hanging storage contraptions.
16. Sort Out Smells
Eliminate any foul odors in your home before showing. Cooking, smoking, pets, blocked drains, toilets, mustiness, and full bins all produce smells that will be major turn-offs for potential buyers. Don't be shy—ask a friend or neighbor to give an honest opinion on what smells need to be removed from your home. A fresh nose is important as we become accustomed to the smells we are surrounded by on a daily basis.
Additionally, you can plant some good smells in your home. Place fresh flowers on tables before a viewing, or invest in a good candle or reed diffuser. Try to stick to a single scent in your home to avoid overwhelming the nose—ideal options include orange, lemon, jasmine, cedar, pine, vanilla, or cinnamon.
17. Spruce Up Your Décor
Freshen up the décor in your house before showing. A fresh coat of paint or a change of couch cushions can spruce up a room and give the space a lovely, homey appearance. Position wall hangings, paintings, and other objects to be aesthetically pleasing, place mirrors that amplify the area, and add accent furniture or objects—experiment with rooms and what looks best for your home!
18. Tend to the Garden
A beautiful garden will enhance your whole home. Even if the buyer is not entirely interested in gardening, having an attractive setting on your property makes a great impression on future buyers. Remove weeds, mow the lawn, and trim back hedges and bushes. Prune your plantings and spruce up pathways and porches with potted flowers. Carry out any necessary repairs on your porches, paths, patios, or borders. Your garden does not have to be extravagant, but having a pop of color in bloom will elevate the entire property.
For more helpful insights, check out our spring home maintenance checklist.