The Secrets to Being a Great Tenant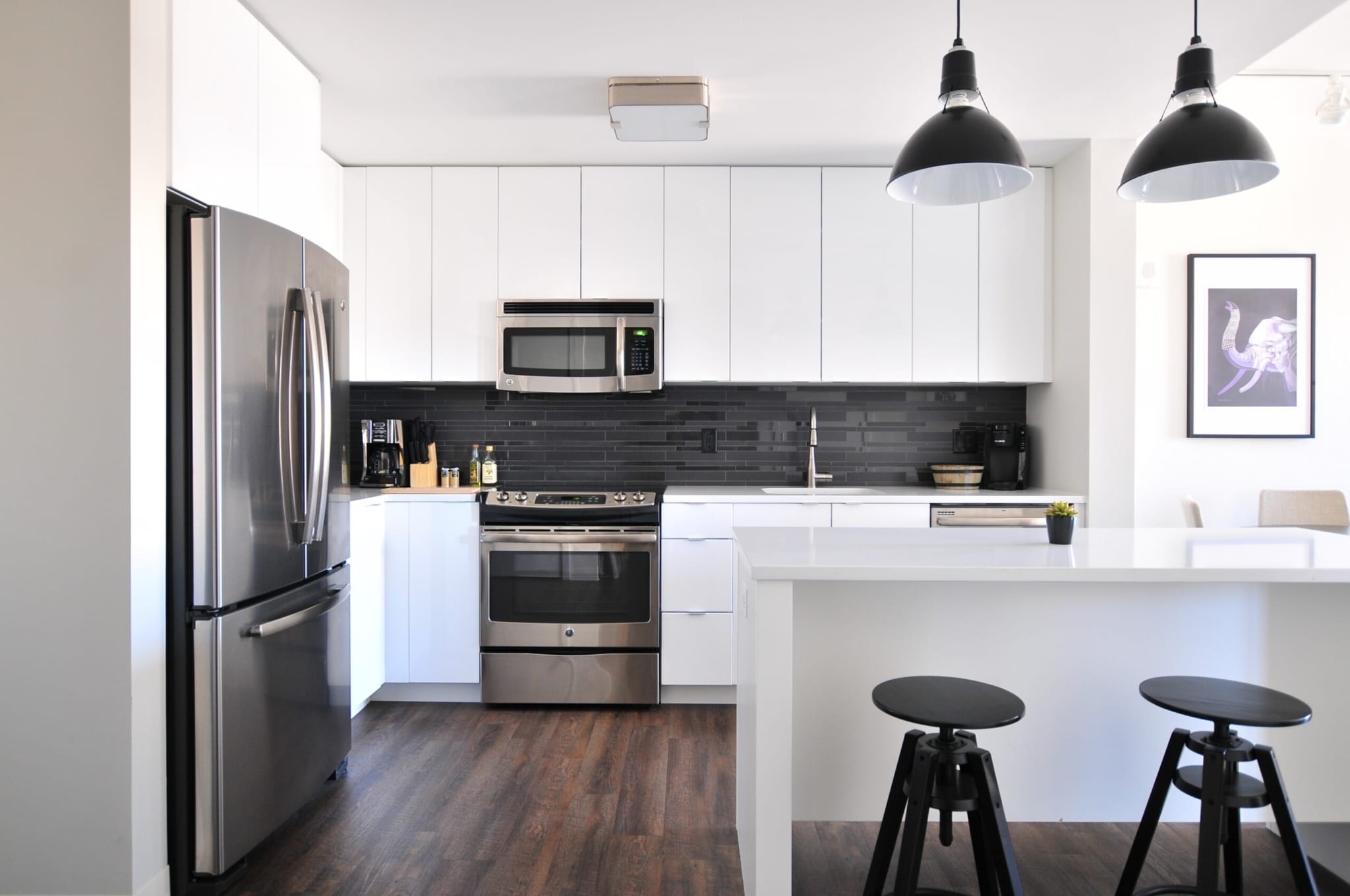 These days, renting a property is common, and while you may experience good landlords and bad ones along the way, there are some steps you can take to be the best tenant possible. Maintaining a positive relationship with your landlord is essential, and there are plenty of incentives to being a good tenant and neighbor. Luckily, it's not too difficult to be the type of tenant landlords love.
Read on for some easy tips on how to be a great tenant!
Have a Good Record
Landlords are more likely to rent to tenants with a good record. Having excellent references and a good track record in previous rentals is key. Steady income, positive credit, on-time payment record, and no prior history of eviction or criminal behavior are all things landlords look for in a good tenant. So make sure to put your best foot forward!
Be Honest on Your Application
Of course, you want to steer your application to the top of the pile, but make sure to be completely honest on your application. Listing any considerations like pets, regular guests, significant others, home businesses, etc., is key to being transparent. In tenancy, honesty is the best policy, and it all starts with your application.
Don't Rent Over What You Can Afford
Make sure that your rental considerations do not exceed what you can comfortably pay every month. The typical rule of thumb is that housing costs shouldn't account for more than around 30% of your monthly expenses. This helps keep your expenses and rent payments in a manageable range, allowing you to pay your rent without hassle.
Read the Lease
Know what you are agreeing to when you sign your lease! The paperwork will provide all sorts of important information, such as noise regulations, building rules, and security deposit considerations. Your lease is a legal agreement, so make sure to read all the fine print before you sign!
Follow the Lease Terms
Good tenants will follow any guidelines listed in the lease. Make sure you don't break any rules in your tenancy agreement—including abiding by pet policies, visitor restrictions, and any other terms your landlord has set out. If you have a question about the terms and conditions, reach out to your landlord for clarification!
Don't Have Additional Residents
As a rule of thumb, don't let someone live in the property if they are not on the lease. Having house guests or a significant other over who stays for several days is fine, but make sure you don't have an extra person living with you who is not included in your tenancy agreement. If you plan on hosting long-term guests, make sure to notify your landlord and make sure it's allowed.
Respect Noise Requirements
Your lease will probably list specifics such as noise requirements for the property and neighborhood. Landlords sometimes have a set time at night where loud noises or music is not permitted, typically after 9 or 10 in the evening. Good tenants follow these requirements and avoid hosting large parties or playing loud music after dark, regardless of lease specifications. Both your landlord and your neighbors will be appreciative!
Ask Permission for Alterations
Rental properties become a tenant's home, so it's natural to want to implement changes to match your aesthetic. But make sure to ask permission for any alterations you want to make beforehand, including painting walls, installing hardware, or changing anything significant.
Make it a Home
Taking pride in your rental property and treating it like your own is a great way to ensure that you are a dream tenant and gives your landlord peace of mind. This will require you to perform regular cleaning, maintenance, and home upkeep.
Keep it Clean
Ensuring that your property is clean and tidy is crucial. Keep the interior organized and clean, as well as any outside or communal spaces. This will ensure you are always prepared for any routine inspections your landlord might want to carry out. Keeping your area clean will also minimize the risk of pests, mold, and other problems that can lead to future complications.
Be a Good Neighbor
Part of being a good tenant is being a good neighbor, especially if your rental property is in a shared building. Keep any communal areas tidy, take the trash out, and try not to play music late at night or make excessive noises that might disturb your neighbors.
Be Friendly
While you don't necessarily need to be friends with your neighbors or landlord, it's important to be friendly. Maintaining a kind and cordial relationship with a landlord makes a big difference in how tenants are perceived. The whole renting experience will be more pleasant for everyone involved!
Openly Communicate
It's always better to communicate openly and politely with your landlord. Always respond promptly to any emails or messages, and submit any requests in writing.
Report Necessary Repairs
If something breaks into the property, make sure to tell the landlord. Not only will they want to know, but landlords sometimes have preferred maintenance workers who can come in and fix the issue. If you fix the problem yourself, make sure to notify your landlord. For all necessary repairs, it's important to submit maintenance requests right away—the sooner a problem is rectified, the less likely it will grow into a larger issue.
Don't Be High Maintenance
While communicating with your landlord and notifying them of any issues or necessary repairs is imperative, try not to be too high maintenance. Ensure your interactions with the landlord are only for necessary reasons by finding a balance between what you can handle on your own and what the landlord needs to handle. This will make your tenancy go smoother and increase your chances of receiving a good recommendation from your landlord when it's time to move!
Perform Tenant Maintenance
Though the landlord is responsible for most of the repairs on the property, tenants might be required to keep up with some smaller maintenance items. This includes changing air filters, replacing smoke detector batteries, managing lawn care, changing lightbulbs, tightening loose screws, and keeping things running smoothly. Some contracts outline what the tenant will be responsible for in terms of maintenance, but good tenants will take steps to keep the property maintained independently.
Keep It Secure
Security measures are important for any space, and your rental property is no different. Lock your doors and windows every time you leave the property, don't give spare keys to anyone who doesn't live with you, and do not leave a spare key anywhere outside of the property—including under the mat! Enhanced home security will deter burglars and keep you and your possessions safe. If you choose to install further security measures, such as a door chain, make sure to ask your landlord beforehand.
Purchase Renter's Insurance
Not only does renters insurance help cover costs for any stolen or damaged items a tenant owns, but it also protects the property. A good tenant will have comprehensive renter's insurance to cover any damage to the property, ensuring peace of mind for everyone. The good news is that most renter's insurance is extremely affordable, and the process is easy! Insurance agencies, such as Insureberry, can quote renters with multiple carriers finding them the best bang for their buck.
Grant Necessary Access
While landlords most likely won't need access to the rental property often, good tenants should accommodate reasonable access when necessary. Inspections, repairs, and safety checks are all important reasons for your landlord to need entry, but they need to give you reasonable notice and be flexible if the time does not work for you. Landlords are only allowed to enter properties without permission in a major emergency, such as a flood.
Notify the Landlord if the Property is Vacant
If you anticipate a long trip or extended absence from the property, it's a good idea to let the landlord know in case an emergency occurs. Since you won't be there to keep an eye on the property, the landlord can ensure nothing goes wrong in your absence.
Pay Rent on Time
It's important to keep your rent paid and on time. One of the best and simplest ways to be a good tenant is by paying your landlord without being reminded. If you are expecting problems with making your payment, talk to the landlord—they will appreciate the heads-up and may be able to offer a workaround that's suitable for all parties.
Renew the Lease
Moving is a pain for renters, and landlords typically don't enjoy the process either! An ideal tenant will renew their lease agreement and stay at the same property for an extended time. Managing tenant turnover is expensive and stressful for landlords, so renewing your lease will make life easier for everyone involved.
End the Tenancy Properly
While each landlord's practice can be slightly different when ending the lease, tenants should always find out what these specific terms are. Check your contract for notice terms, break clauses, and more. Ensure that you give adequate notice for ending the tenancy, and try not to break your lease.
Move Out Respectfully and Promptly
When it's time to move out, make sure to do so respectfully and within the agreed time frame. You should leave the rental property in the same condition as when you first moved in, clean and damage-free. Don't leave behind any furniture or items that did not come with the property, and make sure not to take anything from the property you don't own. If you leave the rental in good condition, you are more likely to get your deposit back and secure a great reference from your landlord.