5 DIY ways to make your home smell like the holidays (and it's cheap too!)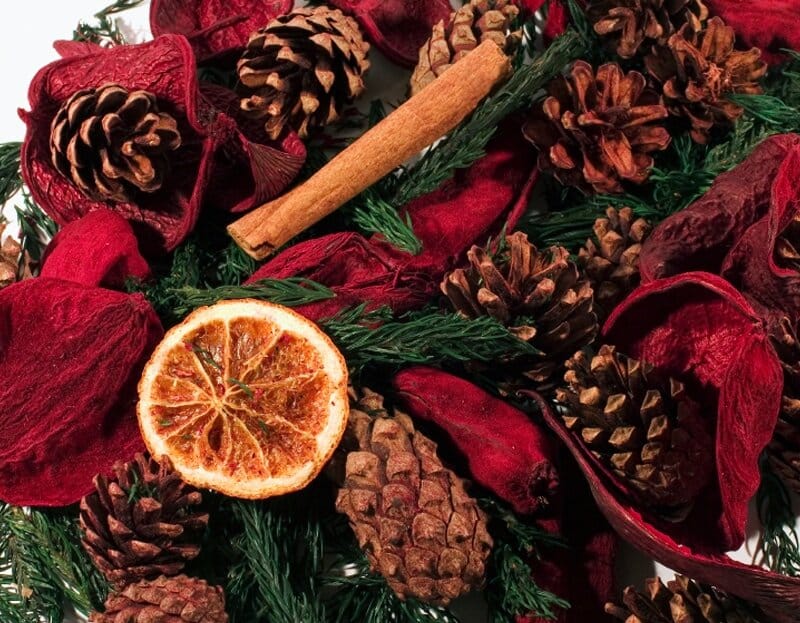 We quickly moved from summer to winter this year or at least it feels that way! With a chill in the air and they days growing shorter and shorter, Thanksgiving and Christmas are around the corner. Before you break out all of the decorations, get into the festive mood with these 5 easy ways to make your home smell like the holidays!
This is a method I love to quickly add a boost of holiday cheer. Simply take out a pot, add water, a couple of black tea bags, and pumpkin pie spice. Put the pot on the stove and boil. You can also use apple slices, cinnamon sticks, nutmeg, lemon/orange slices, peppermint oil, etc. Get creative with your scents… you know what you like!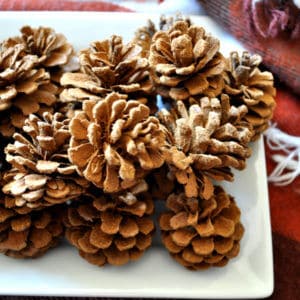 You can easily find a bag of pine cones around this time of year or they are readily available outside for some of us. With those cones, give them a spritz of scented oils, whatever your preference, and place them in bowls around the house.
String together dried orange slices studded by cloves with cinnamon sticks and nutmeg. Not only does it smell great but it looks amazing, especially if burlap scraps are tied between the scentables! Burlap is a great addition as oils can be applied to the fabric as well.
Just as the methods above, you can customize this with the scents that you like best.
Another simmer method, you can use a quick-boil or a slow Crock-pot simmer to bring holiday scents to life. There are many different recipes available on the web, so if you don't particularly enjoy red wine, you can find a recipe using white. Here is a great recipe from Ina Garten that is sure to boost spirits in your home! 
Mulled Wine