Fall Recipe: Pumpkin Roll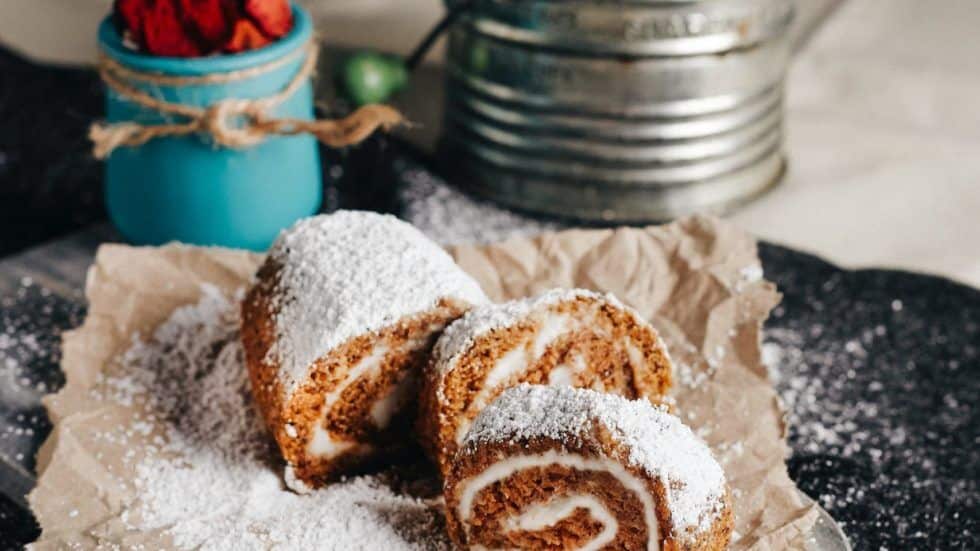 Fall is officially here! It is time to pull out the fall decor, turn on some music, and bake your favorite fall treats. We have the perfect pumpkin roll recipe that you will want to try this fall season.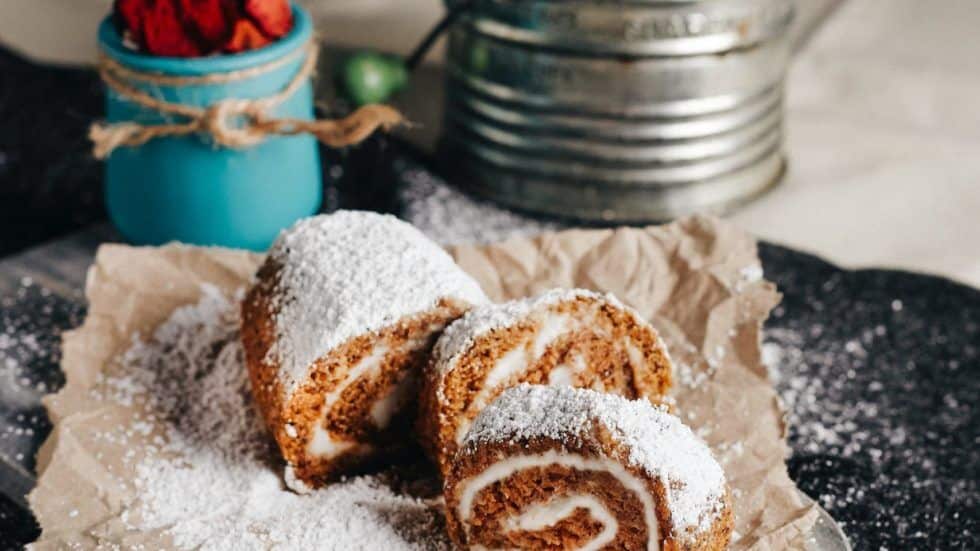 3 large eggs (beaten)

1 c white sugar

1/2 tsp ground cinnamon

2/3 c pumpkin puree

3/4 c all-purpose flour

1 tsp baking soda

2 tbsp softened butter

8 oz cream cheese

1 1/8 c confectioners' sugar

1/4 tsp vanilla extract
Preheat the oven to 375 degrees Fahrenheit.

Grease a 10×15 jelly roll pan.

Mix the eggs, white sugar, ground cinnamon, and pumpkin puree in a bowl.

In a separate bowl, mix the all-purpose flour and baking soda.

Combine the mixtures from step 3 & 4, and blend until smooth.

Pour the mixture into the jelly roll pan, and spread it evenly.

Bake the mixture for 15-25 minutes and then set it out until it is cool enough to handle.

Place the baked pumpkin cake on a cotton tea towel, and roll it up with the towel inside. Then place it seam side down to allow the cake to finish cooling.

Blend the butter, cream cheese, 1 cup of the confectioners' sugar, and vanilla extract to form the filling.

Once the pumpkin cake is finished cooling, unroll it and cover it with the filling. Then roll it back up, but this time without the towel.

Cover the pumpkin roll in plastic wrap and refrigerate it until it is ready to serve. When serving, sprinkle the remaining 1/8 c of confectioners sugar on top.
Let us know how your pumpkin rolls turn out by commenting down below!