Holiday Recipe – Oreo Fudge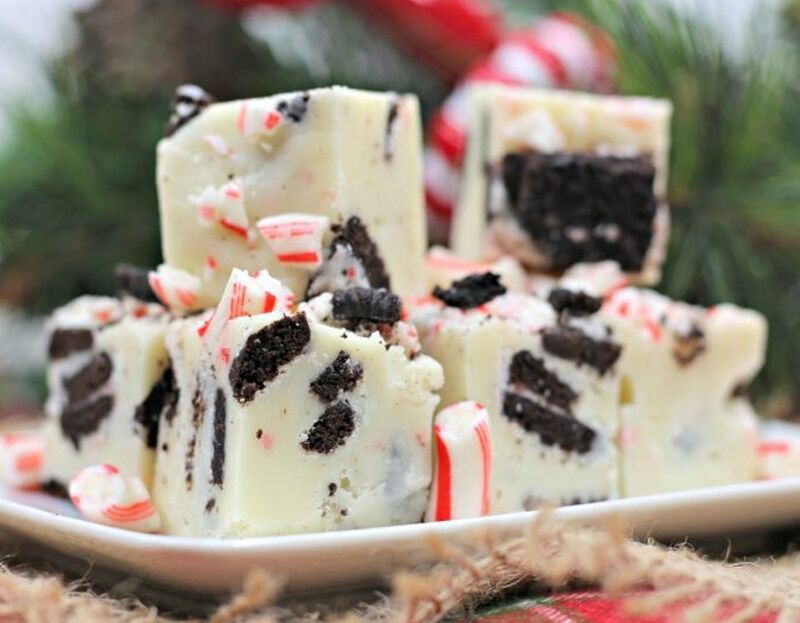 Want a quick and easy candy for the holidays? We have you covered with Oreo Fudge! This is a great recipe to keep close at hand just in case something pops up where you need something at work or for an event in a hurry!
3 cups white chocolate chips
1 14oz can of sweetened condensed milk
20 frozen Oreo cookies
1 cup crushed candy canes
1 1/2 tsp peppermint extract
Line an 8×8 baking pan with either foil or parchment paper. Set aside.
Chop the Oreos and set aside 1/2 cup for the topping.
Using a double boiler, combine chocolate and condensed milk until smooth.
Mix in the chopped Oreos, peppermint extract, and 3/4 c crushed candy canes (the remaining 1/4 cup to be set aside for use as topping)
Pour fudge into prepared pan.
Sprinkle remaining chopped Oreos and crushed candy canes over the top.
Allow to harden overnight before cutting into 1 inch squares.
Enjoy!